HLTH 2023 - Premier Sponsor
Conference
Event Details
Sun, Oct 8, 2023 to Wed, Oct 11, 2023
Convention Center West Hall, 300 Convention Center Dr, Las Vegas
Bounteous is a Premier Sponsor of the Women at HLTH Impact Program at HLTH 2023! HLTH is Healthcare's #1 innovation event, happening on October 8-11th in Las Vegas. If you are interested in booking a meeting with someone from our team at HLTH, contact us below & find a time that works for you and we will reach out to confirm!
Come meet the Bounteous team by securing a ticket using our discount code Bounteous150.
Already attending?
Be sure to mark your calendar - Bounteous' EVP, Managing Director of Healthcare, Katy Allen, takes the stage at the Impact Pavilion on Monday, October 9th at 11:25-11:45 am PT.
Schedule a Meeting: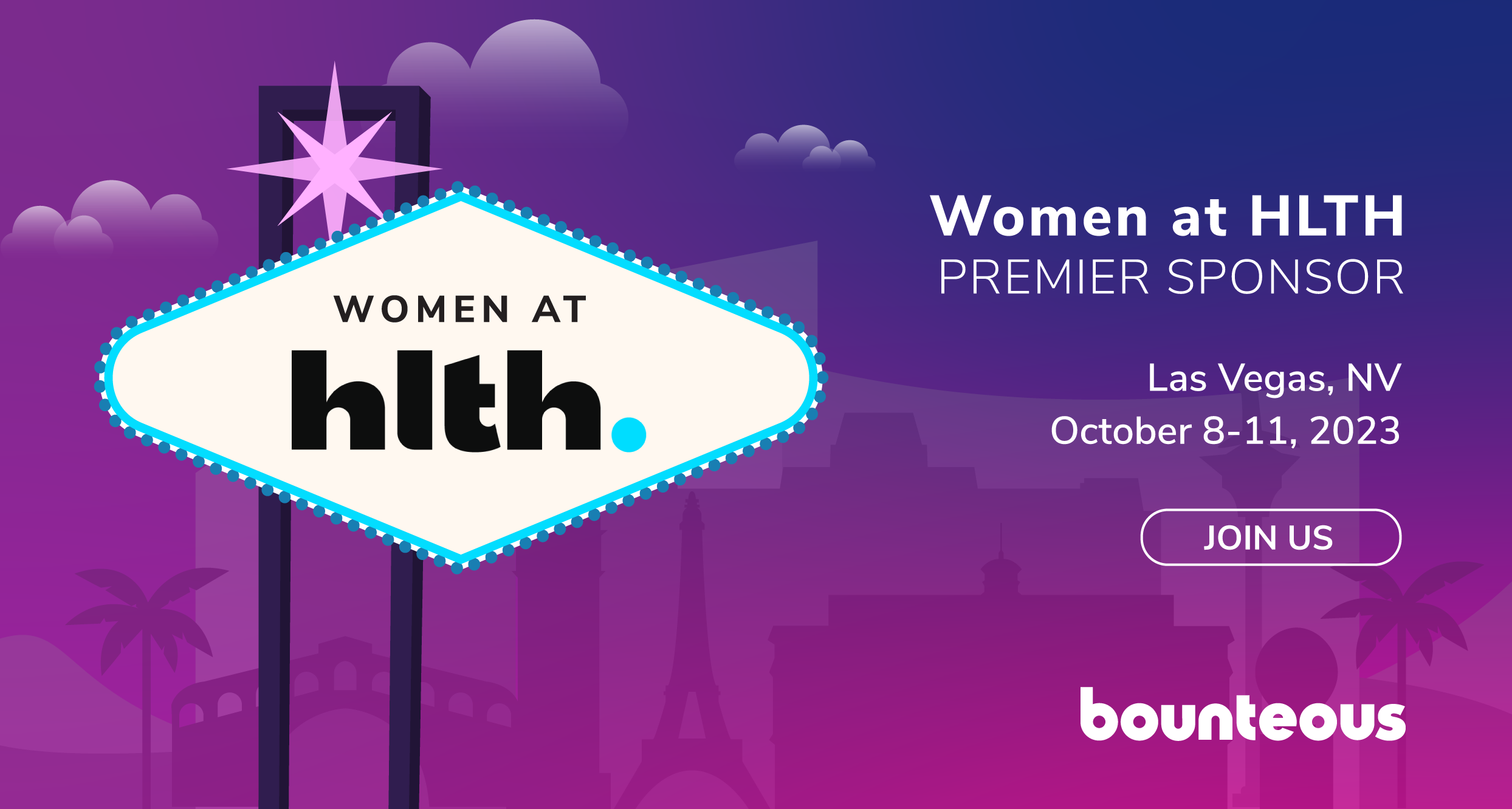 ---