5 Most Obvious Website Usability Issues
There are a lot of ways one can make their website into a conversion driving machine. Site design tweaks, endless A/B and multivariate testing, exit surveys (gasp!) are some of the hardest to pull off. However, some of the most obvious usability issues often get ignored. There have been countless roundups of these issues, and a lot of them are really technical in nature.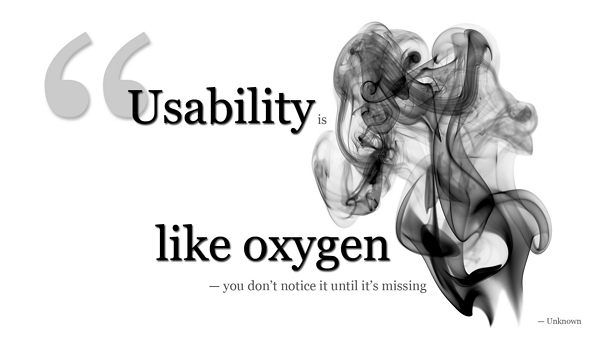 I'm going to keep this one really simple and try to make these tips as actionable and specific as possible. That might mean that they don't apply to a specific kind of site, but there's something here for everyone.
Usability Issue #1: Browser Size and Your Call to Action
Just because you (or your web designer) has a 40 inch wrap-around monitor does not mean that your users do. Making sure that your primary call to action is included at the very top of the page. If you have a variable width website, great. If not, make sure that button/request/link/etc. is close to the top left hand corner. Everyone sees that corner. Additionally, frontload your keywords in your content. The sooner they see the words on the page that likely brought them there, the better.
Usability Issue #2: Where's the form? You mean I have to do all that?
One of the most important types of conversion for most websites is data gathering. Therefore, one of the most popular soft conversion goals is to have the user fill out an information request form. Whether its demographic information that you're after or email addresses for your newsletter, you want people to fill out this form.
To encourage users to fill out this form, webmasters are usually willing to jump through some hoops. Maybe they require a form to be filled out to access parts of the site or tantalize users with premium membership perks. However, everyone knows that requiring users to fill out forms is just another barrier surrounding the sale. Added to that, Most of the time, the form is buried more than three pages in the site and is hard to find, and a lot of the time, the form is lengthy and takes lots of time to fill out completely.
This is the point in time when priorities need to be set. What is the the MOST important piece of information that the website it supposed to garner through the form. If it's the email address (and it usually is) put a simple, three line form on every page of the site.  First Name. Last Name. Email Address. That's it. It's visible and it's so brief that filling it out won't interrupt the user's experience enough to prohibit them from doing it. If you want age, street address, phone number etc. by all means create that form and bury it wherever you want. But make an abridged version available as many places on the site as possible.
Usability Issue #3: Information Overload
Deciding how to present necessary information in a user-friendly way is a challenge for every website in every industry. It's usually really hard for webmasters to decide what the most important information is and where to place it. Figuring out the overall purpose of the webpage in question is a good first step.
If the home page is supposed to introduce the company in question and showcase a specific product, limit the information to these two tasks. Keep in mind that your navigation bar will take up space and attention. Keep the copy as sparse and concise as possible and get to the point right away.
Avoid overloading every page with extraneous elements like rotating testimonials, banners and the like. There are specific places for such things, where they won't detract from your focal elemetns.
Usability Issue #4: Sense of "Place"
Many times, especially with large, multilayer, thousand page sites, the user looses track of where they are and how to get back to something else they were looking at. This problem is not limited to huge sites though, it occurs on the smallest of blogs as well. There are many ways to create a sense of "place" for your user. In my opinion, the most overlooked tool is breadcrumbs.
Breadcrumbs (horizontal navigation links) are a great, noninvasive way to give customers a sense of place when they're 8 levels deep on a specific product page or feature list. Breadcrumbs don't clutter a page up, they don't eat up a lot of real estate and they provide the added bonus of more anchor text rich links to other pages on your site (if you use them the right way.)
NewEgg.com uses breadcrumbs incredibly effectively, allowing me to navigate from a very specific product page to a more general category page quickly instead of having to find the category all over again in the side nav bar.
Usability Issue #5: Cross Browser Compatibility
If I had a dollar for every site I work on that has elements that work in Internet Explorer but not Firefox or Safari, I'd buy myself some over the knee Prada Boots. If I had a dollar for every site I come across (searching for boots?)  that works in Internet Explorer but not Firefox or Chrome, I'd probably be wealthy enough to start my own fashion footware company.
It's a sad fact that browsers interpret code differently,but that doesn't change things. Just because you see your site one way doesn't mean everyone does, and if your navigation is broken or your CSS has text all over the place in one browser or another, you're limiting your audience drastically and creating a bad name for yourself. Take the time to test the look and functionality of your site across all browsers.