How Businesses Can Benefit From A Branded Foursquare Channel
This month Foursquare launched self-serve pages for brands and organizations. Before, Foursquare created pages for a variety of companies by hand each and every time, which wasn't scalable. Now that this is an option for your business, I suggest creating a page of your very own to have more branding options, to promote your tips and get more followers. Here's MTV's page and The New York Times' as examples of what your brand's page could look like.
Where to Begin
Start by visiting Foursquare's create a page resource and create your brand's page by signing in with Twitter. Be sure to associate your Foursquare page with a company account, meaning an individual Foursquare account login not associated with any one person, so that your company always has access to the account.
Branding
Create a page title for your branded page. LunaMetrics' page title is simply LunaMetrics. Then add a logo for the thumbnail for your page, using a GIF, JPEG or PNG under 100KB. Next, upload a custom banner for your page that incorporates your branding/logo with some mention of the Foursquare platform or a reminder for followers to check in. This banner is the most important piece of your page branding-wise because it is what users see first when visiting your page. The banner should reflect why this page is a resource for your followers and potential followers.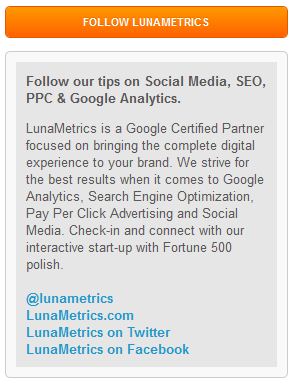 Copy
From here fill out the location of your business or headquarters of your brand. Add a catchy sidebar title and then create a keyword rich description of your brand with an explanation of this page as a resource. Be descriptive, yet concise at the same time. Lastly, link your Twitter, Facebook, YouTube, your website or any other combo of 4 websites that are important to link up on your branded Foursquare page. This copy on your Foursquare page is an essential way to connect your audience on Foursquare with your other social profiles while providing browsers with a quick snapshot of who your brand is and what you're doing on Foursquare.

Tips
Tips are the biggest benefit of having your own page for your business. Start by writing 5 tips either about your business, surrounding businesses/locations or a combo of the two. I suggest writing a few tips about your business to help spread awareness about what you have to offer. Whenever anyone checks in within the same general area of your business a tip of yours will pop up on their Foursquare account directly after they've checked in. For example, if you were a seafood restaurant putting up a tip that said something along the lines of "Try our 5 dollar crab cakes every Tuesday," it would help spread awareness of your specials, offers, products, services and about your business, in general, every time someone checked in around the area. Be sure to leave your own tips about other businesses as well because many are willing to return the favor, which is a more legitimate tip than a tip about yourself that you wrote yourself.
Newly Launched Lists
This feature launched yesterday and is another big benefit for businesses with their own page on Foursquare. You can begin to group your tips into lists based on any categories you want. For example, you can make a list of your favorite Italian restaurants in a particular area or the best bars for outside seating. This allows brands to organize their tips in a concise way, giving users an easy-to-access list of beneficial tips that they now associate with your business.