Google Analytics Premium – Powerful, Innovative, Intuitive, Guaranteed
It's finally here – the enterprise version of Google's free tool. Today's official announcement of Google Analytics Premium puts the rumors to rest and opens up a whole new set of questions. Leading the list: Will there be enough value added to make it worth the price?
Let's look at what you'll get for the fixed annual fee.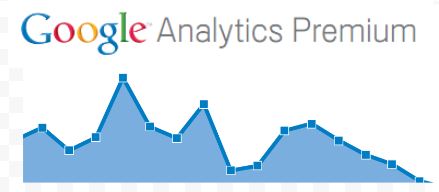 More Processing Power Sweeps Away Limits
Many of the limitations in the Standard Edition (the new name for free GA) are swept away by the sheer processing power behind GA Premium. And Google's not fooling around – the increases are impressive.
With GA Premium, Google guarantees faster, intra-day processing for up to 1 billion hits per month. That's two orders of magnitude beyond the current limits! Even though free GA's hit limits are not strictly enforced, GA Premium's guarantee seems to imply that even if your data is not processed on dedicated servers, it will be the practical equivalent.
Increased processing power also enables highly-requested features like unsampled advanced segmentation, unsampled report downloads, and large report downloads with up to 1 million rows of unaggregated data. Instead of 5 custom variable slots, you'll get fifty.
The key word here is "processing" – we're still not talking about access to raw data, only processed data. And no uploading of your own data into GA Premium. You get what they process into your reports. The good news is that those reports are bigger and better, too.
Fast-Paced Innovation Includes Attribution Modeling
One of the most exciting new reports will be (not yet included) Attribution Modeling for Multi-Channel Funnels. Sure, it's great to see a 30-day path to conversion instead of the last click. That doesn't mean every step of the path should get equal credit for the conversion. With this new tool you'll be able to customize and test attribution models, built on top of your conversion paths.
Google says it will roll out innovations like this and more at a rapid pace in the coming months. This year's overhaul of the underlying structure of the ga.js source apparently makes it easier for GA engineers to build in new features going forward.
The free product won't be left behind either. In the last 3 months alone – and earlier today with Real-Time, Google's added many great features to its Standard Edition. It makes sense though that only users of GA Premium will have access to the new features that require the most intensive processing.
Intuitive Interface Remains Easy to Learn
Do more advanced features mean GA Premium will be harder to learn? Au contraire, says Google. One of the biggest benefits of the free product is the intuitive interface, and the interface for GA Premium will be nearly identical.
Google's betting that they'll come out ahead in any comparison with other paid products if you can find actionable insights more quickly and easily. There's undeniable value in being able to make better and more timely business decisions simply because your data is more accessible and usable.
Maybe the value of all the new features, combined with GA's familiar interface, is still not enough for you to justify the expense? There's one more big difference between free GA and GA Premium.
SLA Guarantees Up-Time and Data Freshness
With GA Premium, you finally get a Service Level Agreement backed by 24/7 emergency support from Google if its guarantees fail. Specifically guaranteed:
99.9% on Collection up-time
99% on Reporting up-time
98% on on-time Data Freshness (within 4 hours)
In addition, you get dedicated phone and email support 10 hours/day, 5 days/week (in your local time zone) from your GA Premium Authorized Reseller – a GA certified partner who's been approved to support GA Premium.
If you're already heavily invested in another paid analytics solution, GA Premium's appeal undoubtedly depends on your level of satisfaction with your current solution. What's your reaction to Google's new offering and how do you think it will impact you (or your clients)? Please share in the comments.