SEO Insights For Industrial Websites
Looking for SEO services for the industrial sector? We specialize in that by the way.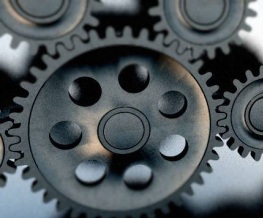 As with all marketing, crafting a successful search engine optimization strategy requires careful consideration of a company's unique internal and external situation.  That said, we at LunaMetrics have found we encounter many of the same decision trees when crafting SEO strategy for industrial companies. This article addresses common scenarios faced when crafting SEO strategies for typical industrial sites.
The following SEO insights apply best to sites for B2B businesses that manufacture tangible goods, especially small and medium sized industrial businesses.
Quality Trumps Quantity
Compared to sites of similarly-sized companies in other industries (like retail or technology services), industrial sites tend to pull in some low numbers. Comparatively small numbers of visitors, qualified leads, and new customers may be generated each month.
However, customers of industrial companies often have very high lifetime values. As a result, each site visitor of an industrial site has greater potential value than its counterpart in, say, an online t-shirt retailer.
The target audience for an industrial site is likely to be small but highly prized. If the mark is missed, an SEO campaign that doubles traffic might not put a dent in new business. The principal of quality besting quantity should guide many tactical SEO decisions.
KPIs
The key performances indicators should reflect this need increase quality visitors. Ideally, measurable SEO goals should be made on revenue and leads (total value of leads, not just the number of leads). Here is our primer for SEO KPIs for lead gen sites, btw.
If your site is like many B2B sites, you may have low numbers of leads and new customers each month.  Be sure you properly distinguish between natural random variance and actual performance, and use engagement metrics such as average time on site, bounce rate, and interactions to help keep an eye on the quality of the new visitors driven by the SEO campaign.
Also, because SEO primarily deals with increasing new visitors, lower last-click conversion rates for SEO is normal for sites dealing with high-consideration purchases. Look into multi-channel attribution to see how SEO assisting other channels (like direct traffic and brand-name searches) in making conversions.
Being able to tell when your SEO tactics are successful may be a bit trickier for industrial sites; thus it is important to understand web analytics.
Keyword Research

Because the industrial site is likely dealing with a smaller audience using technical terms in search, relevant key phrases often show very low volume numbers in research tools (like AdWords Keyword Tool). However, simply gunning for the highest volume key phrases you can rank for will not prove fruitful. Quality of the visit matters, and the right keywords will yield highly targeted visits. This is especially the case for manufacturers, where average order value can be astronomical.
Below are a few tips that can help augment keyword research:
Use your web analytics and PPC data to tease out which keywords drive the right traffic and why.
Look to industrial market segmentation and identify the ideal visitors' job role and expertise level to better understand the terms they will look for.
Get new keyword ideas from your competitors and trade zines and sites your target audience visits.
Dig deep. Long-tail keywords are always important, but are usually even more important in the industrial sector. Understand the patterns beyond long-tail keywords.
Get long-tail keyword ideas from tools like keywordtool.io, Merge Words, and SerpStat.
Predict winning long-tail key phrases based on volume for related terms and the success of keywords currently getting traffic.
The winning keyword research cycle = brainstorm -> research -> test-> monitor-> analyze-> refocus-> rinse and repeat.
It is not uncommon for lucrative keywords in the industrial sector to have relatively low competition, so be very opportunistic.
Link Building
Generally we find even less backlinks for industrial sites than sites for other sectors like B2C, nonprofit, or technological services. Manual, direct link-building may be necessary. Each link can become that much more important.
Here are some tips to help grind out the extra links:
Get a little help from your friends. The backlink profiles of industrial sites often have high proportion of stakeholder sites such as suppliers, major customers, and organizations your company is a member of. Work with these partners to make sure they are linking as often as possible, and – when possible – get keyword-rich anchor text.
Look at the backlink profiles of competitors to find sites that might link to sites like yours.
Technical data sheets like spec-sheets and MSDSs can be great link bait.
Consider making link-bait content specially targeted outside to a key-influencers and/or an audience that is wider than your core purchasing segment.
Publicize the heck out of your companies' innovations. There's few niches without a solid amount of bloggers, academics, and trade publications who are interested in new technology in their field.
Content Generation
Creating the right content is an essential part of any successful SEO plan. Many industrial websites would be prudent to look for low-hanging fruit and utilize content teams.
Pick low-hanging fruit
Start adding SEO content by looking for low-hanging fruit — industrial sites often have untapped content gold mines. Any existing information you have that is useful to your potential and current customers should be put on the site in a web-friendly and SEO-friendly format. Below are some easy content ideas:
MSDSs
PDFs
Product Specs
Instructions
Whitepapers
Content from sales presentations, brochures, and other sales materials
Teamwork
Teamwork is essential in generating SEO-friendly content in this sector. You may be able outsource copywriting easily for site that sells shoes, but good content for industrial sites often requires knowledge that few outside your organization possess.  It is critical that subject matter experts and SEO copywriters work together. Also, be sure to get the sales or service personnel involved in the content brainstorming process since they have the most insight into what topics a customer might be interested in.
Having a cross-functional team that works on SEO web content ensures the content is technically accurate, is useful to the target audience, and still packs SEO power. Having different perspectives also keeps things fresh.
If you position your site as an expert online resource, you'll drive links and qualified traffic and also reinforce your brand's image.
##In SEO, there is no one-size-fits-all approaches magic bullet. However, it does help to draw from tried and true tactics used in similar situations.