Top 5 Quick Tips For Paid Search Optimization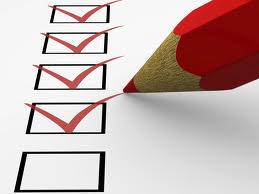 Did you inherit a PPC account from another agency? Were you recently tasked with the responsibility of managing Paid Search for your company? Or did your company just bring their PPC program in-house?
If you've answered yes to any of the above, then this article is for you.
The initial feeling of inheriting a new account can be overwhelming. You've probably asked yourself a thousand questions including "Where do I even start?" I've outlined five boxes to check upon first receiving an account that guarantees a quick boost in performance:
Quick Tip #1: Target Search and Google Display Network campaigns separately. 
Advertising on the Google Display Network (GDN) is like putting up a billboard on the highway: the info is available to a large number of people who may be interested in what you have to offer. Advertising on Google's Search & Partner Network is like hosting a voluntary information session: the info is only available to those who actively search for it.
Performance of advertising on a billboard will be drastically different than the info session, and you would want to know how those advertising strategies performs independently, right? Same rationale applies to Search vs. GDN campaigns. By opting Search campaigns out of the GDN, you can expect improvement in the following areas: CTR, extending daily budget and increasing the likelihood to convert.
Quick Tip #2: Review negatives to evaluate if your brand and traffic are compromised by poorly-implemented (or absent) keywords.
Negative keywords prevent ads from serving on less-than-desirable searches, which can severely affect your brand and provide a poor experience if not properly implemented. For example, if your company is a Non-Profit A, you wouldn't want to appear if somebody searched "non-profit a scam." In this case, add "scam" as a Campaign-level negative phrase match keyword across every campaign in your account. Or, perhaps you have strict guidelines to not serve ads against competition. For example, let's say that you, Company A and your competitor, Company B sell jewelry. If a searcher types in a product that you carry (diamond necklaces), but modifies the search with your competitor "company b diamond necklaces" and your ad serves, that violates your Paid Search guidelines. To prevent this from happening in the future, add "company b" as a Campaign-level negative phrase match keyword.
Negatives also have the potential to hinder performance by blocking relevant traffic. In this example, you are a shoe retailer and built a Campaign to advertise women's shoes. Since this campaign targets women, you've added "men" as a Campaign-level negative phrase match keyword to avoid showing for queries like "men's shoes." The problem here is that "men" on negative phrase match will block any query containing "women" from serving. In addition to spot-checking the account, utilize the Google AdWords UI which provides alerts when negative keywords block traffic.
If your campaigns have zero negatives, make it a top priority to build a comprehensive negative keyword list, and use Search Term Reports for guidance.
Quick Tip #3: Audit geo-targeting at the Campaign level to ensure that ads serve in the intended locations.
Is your product/service available to the entire world? If not, then nothing should be targeted globally. Is your offering only available in a select number of states? Those are the only areas that should be targeted (unless you are trying to build brand awareness before launching in a new market).
More importantly, when taking on a new account, that is the perfect time to analyze your geographic settings to make sure that you are running a sound geo-targeting strategy.
Google's targeting options get as granular as zip code, so once you've fixed the red-flags, take time to think about your geo-targeting and utilize Geographic reporting in AdWords to analyze traffic patterns.
Quick Tip #4: Implement sitelinks across all Campaigns (Legacy) and Ad Groups (Enhanced) to increase CTR. 
Sitelink are by far, my favorite ad extension for many reasons:
Increase real estate of your brand's presence on the SERP by extending the size of your ad

Increase CTR (I've seen CTR increase from 20% to above 30% after implementation)
Provide searchers with more options to dive further into your site
In AdWords Editor, click on the "Extensions" tab, then "Sitelinks" to quickly scan sitelink coverage across the account. If your campaigns are already opted into Enhanced, then this information is available in the AdWords UI and can be seen at the Campaign and Ad Group levels. If you don't have sitelink coverage, consider creating a minimum of six sitelinks, as Google will display anywhere from 4 – 6 at a given time.
Quick Tip #5: Break out campaigns by match type to improve CTR, more efficiently utilize budget and maximize conversion opportunity. 
Implementation of this tip takes time and planning, but the initial discovery is a quick glance into each campaign. Select any campaign in AdWords Editor and click on the "Keywords" tab. Are all keywords within the selected campaign one match type?
If not, make this a high priority on your project plan. In my experience, breaking out campaigns by match type allows better control over the queries on which ads serve and acts as a better strategy to manage budget and conversions. Rule of thumb is that CTR on Exact match is always higher than on Phrase, Broad and Modified Broad match. Higher CTR also lends itself to lower CPCs compared to the other match types.
These are simple changes to quickly improve your PPC account without pulling a single report or analyzing data. Log into AdWords Editor to get started. By making this handful of improvements you will set the foundation for a successful PPC structure.