Increase Transaction Insight With 9 Steps In Google Tag Manager
Here's a trick to capture additional information from transactions using Google Tag Manager. Let's say you have several product categories on your site, and you want to easily see how different combinations sell on the site.
1. Create a Custom Dimension named "Transaction Categories"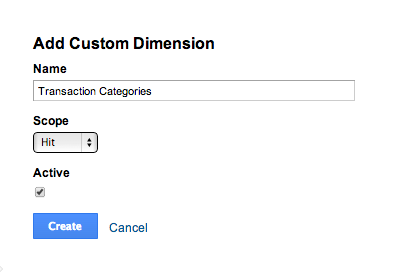 2. Push Transaction Information through the DataLayer
3. Track your site with a Tag
4. Create a Macro for "Transaction Products" by grabbing the product array
5. Create another Macro for "Transaction Categories" to cycle through the array and output your list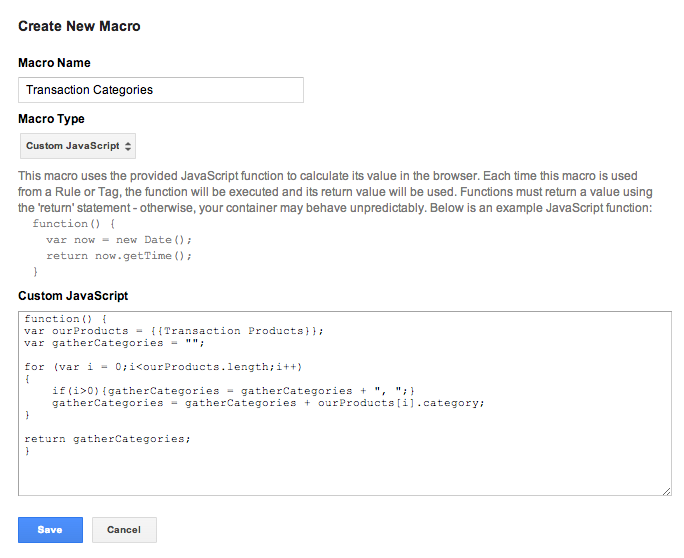 6. Create a rule "trackTrans" to run with the transaction
7. Create a transaction tag; add a Custom Dimension under More Settings
8. Add a separate Event tag; also passing your Transaction Categories
9. Analyze how different product categories interact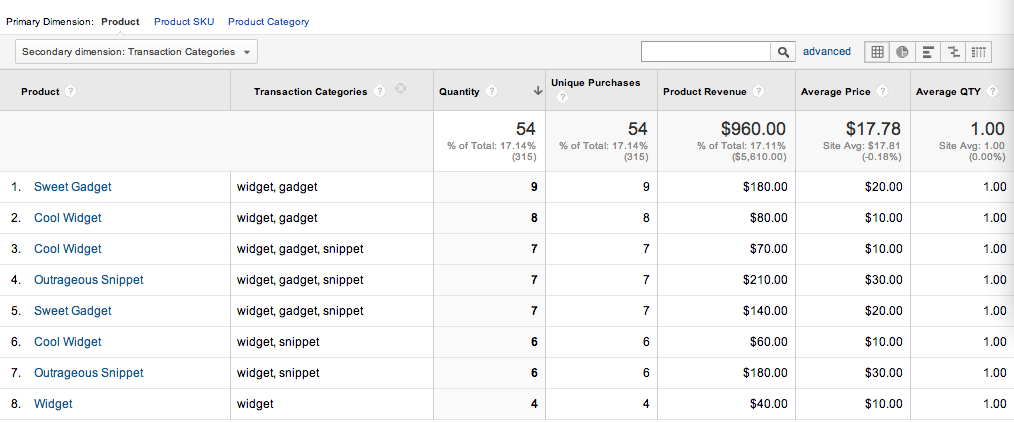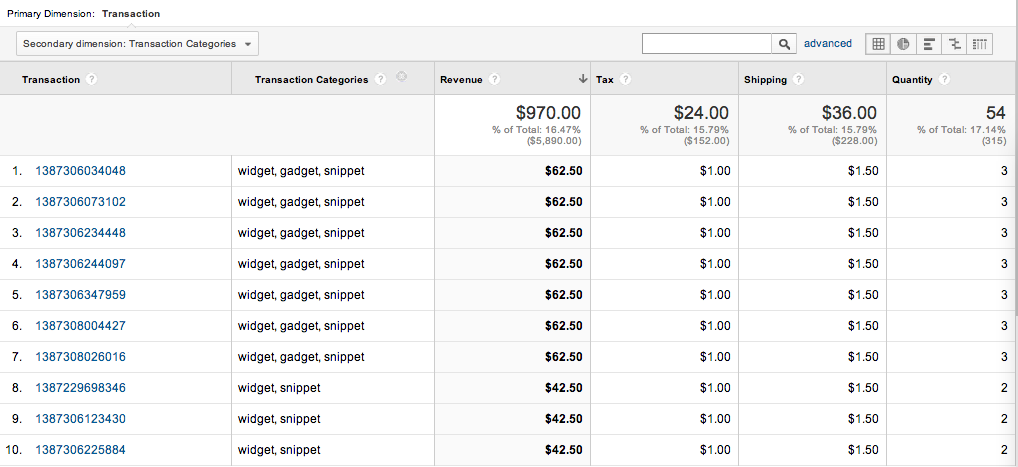 Conclusion
You can use similar methods to concatenate SKUs, pass quantity counts, or track other information on the page.