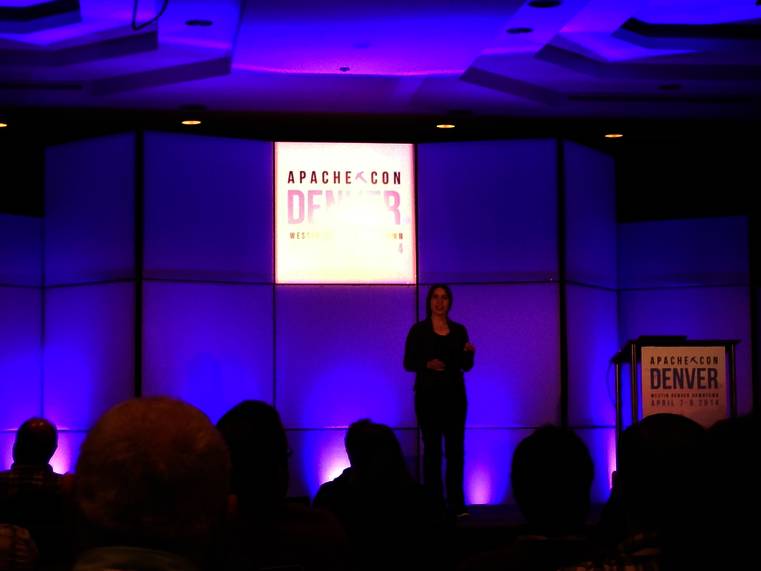 Monday morning started with the welcome and introduction keynotes of which I especially enjoyed Hilary Mason's talk about the past, present, and future of data engineering, looking at the history of data engineering and its role in today's everyday life.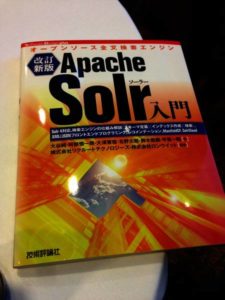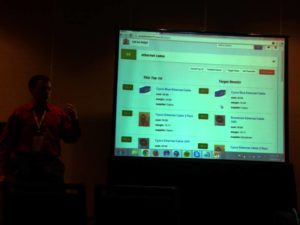 Doug Turnbull presenting Quepid
In general, the conference was targeted at developers which was pretty obvious by talks going deep into the internals of Lucene like Hacking Lucene for Custom Search Results by Doug Turnbull and Native Code and Off-Heap Data-structures for Solr by Solr project found Yonik Seely. Doug had another very interesting talk about test-driven relevancy, introducing relevancy comparison and tracking tool Quepid
Of course, there was also time for socializing during the breaks and Monday's welcome reception. Tuesday night ended with the committer's reception with great finger food and free drinks sponsored by Pivotal. Thanks for that!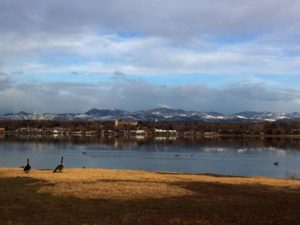 Personally in my spare time I run to keep in shape and also wanted to keep up with it during my visit to Denver. Not having been to Denver before it was quite exhausting to run in the mile high city's thin and dry air. The views with the Rocky Mountains in the distance were very rewarding though.
We hope to see you soon at another event.
Gallery