HS2 Solutions Honored with Chicago Tribune's 2016 Top Work Places Award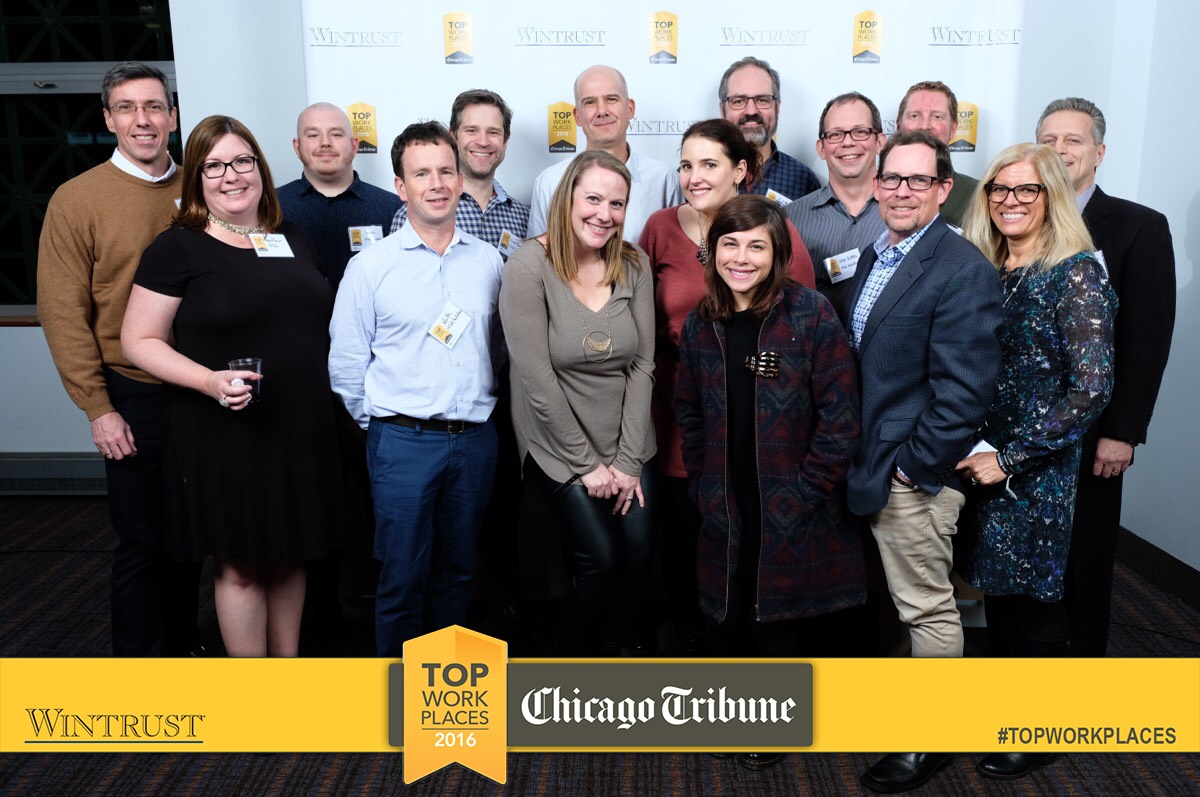 Tonight, HS2 celebrates the receipt of the Chicago Tribune's 2016 Top Work Places award. The paper's prestigious award program annually recognizes the best companies to work for in the Chicagoland area. Award winners are credited with having dynamic, supportive, and inclusive company cultures.
In total, approximately two thousand companies were invited to participate. Over 200 of those companies' employees were asked to complete a survey conducted by third-party, WorkplaceDynamics, to identify the top 100. HS2 placed 12th in the small businesses category. A number of our team members were on hand at the Soldier Field ceremony to collect the award.
At HS2, there's an attitude we collectively bring to work each day and a force that fuels our creativity, ideas, growth, and collaboration. Like our vision states, our goal is to be the most trusted, responsive, and effective digital partner to the best companies on the planet. And our people—the people who believe in the power of technology to make the world a better place--are the backbone of, and inspiration behind, our success. Congratulations, HS2! You deserve it!