10 Reasons To Start Using Google Tag Manager Right Now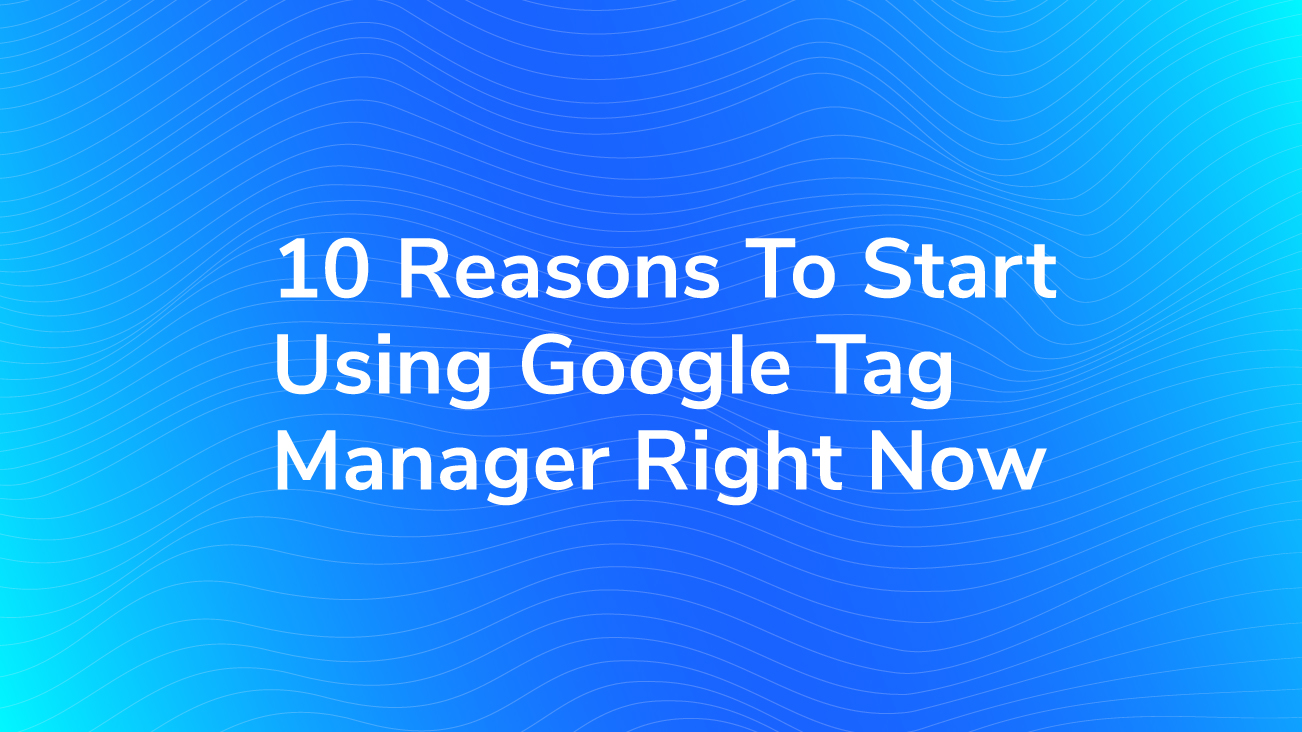 Google Tag Manager (GTM) is a tag management system that has streamlined the process of creating tags to send user interaction data to Google Analytics (GA). Using GTM will save you time, add scalability to your site implementation, is easy to use, and yet also gives you enough creative space to create complex, customized tags. We've written about Google Tag Manager extensively, but we felt like we needed to keep this post up to date with all the reasons why you should be using Google Tag Manager, right now.
In order to persuade you further, here is a quick summary of 10 reasons why you should be using Google Tag Manager.
1. Future-Proof Your Website
Ideally, Google Tag Manager is already a part of your process for adding analytics and conversion tracking to your website. Also ideally, you're already using Universal Analytics. If either of those were a "no" for your organization, we'd highly recommend implementing both, and at the same time!
Upgrading to Universal Analytics may be a pain if you have to do a lot of code swapping, page modifications, etc. Instead, use Google Tag Manager to make the gradual switch to Universal Analytics, testing as you go.
Implementing GTM will take about the same amount of effort as upgrading to Universal, but it will make future upgrades and enhancements much simpler since modifications can be made through GTM and not through each page of your website. Check out our guide to safely migrating to Universal Analytics with Google Tag Manager.
If you're not sure how Google Analytics and Google Tag Manager relate, we've got you covered with the great post below about how they work together. Essentially, Google Tag Manager is not a replacement for Google Analytics, but a change in the way you add Google Analytics to your website.
What Is Google Tag Manager? (And How Does It Work With Google Analytics?)
By: Kaelin Harmon
Published: February 15, 2016
2. Implementation Speed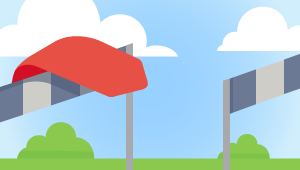 GTM will help speed up many processes. Changes and new tags can be made rapidly and most do not require code changes to the website. This is great for marketers because it can really speed up launch time by testing each change themselves and deploying when ready. With the right amount of planning and cooperation with your development or IT team, this can mean changes can happen faster and often without involving a developer.
In our case study with Paula's Choice, an eCommerce company that specializes in amazing skincare products, they experienced a 600% improvement in tag implementation time.
Side note- The entire process of implementing Google Tag Manager will also help speed up your site! This is partly due to the fact that GTM loads asynchronously, allowing the rest of the page to load separately.
Speed Up Your Website With Google Tag Manager
By: Jon Meck
Published: September 21, 2016
3. Security
Two big concerns about maintaining a website are usually security and the possibility of the site malfunctioning. Fear not! For GTM shall not crash and burn your website, nor will it open any new doors for future vulnerabilities.
For starters, you control who has access to your GTM and Analytics accounts, and can revoke access at any time. You'll still need to follow standard security practices with Google Tag Manager, just like you would any content management system or web development tool. There are other benefits like using standardized templates for common tagging scenarios and reducing the potential for mistakes and scripting errors on your site. Check out the article above for more detail!
4. Flexibility
Not a programming pro? Thanks to Google Tag Manager you don't have to be! GTM requires a minimal amount of coding for more complex tags, but you can create most of your tags without writing a single line of code. This makes Google Tag Manager a great tool for marketers, and allows developers to focus on bigger projects.
Conversely, developers and IT staff will love GTM for the robust features listed below and the extreme customization. Who will benefit from GTM the most will depend on your website and the complexity of the tasks you hope to achieve.
Google Tag Manager is a free tool available to the public and learning how to use is it a skill set that anyone can tackle. That means you can hire employees with experience in Google Tag Manager, you can find resources for the tool online, and you can take trainings and read books to become better at the tool.
5. Debug Options
Making sure that your tags work BEFORE you publish them to the live site is really, really important. GTM has a built-in debug feature which allows you to personally test and debug each update in your browser on your actual site before publishing the change. This is invaluable to seeing your changes in real-time, without risking the public seeing those changes and without adhering to a rigid development schedule.
Also, take advantage of Chrome extensions, such as Tag Manager Injector and Tag Assistant, that make debugging even easier. Be sure to check out this great article that goes into detail about some of the debugging tools we use every day!
Google Analytics and Google Tag Manager Debugging Tools
By: Dan Settlemire
Published: March 7, 2016
6. Version Control
A staple for every website, Google Tag Manager comes with version control built-in. Every time you publish a change to a container, it creates a new version, which is archived. If at any time you need to rollback to an existing version, you can do so easily. This is also a great way to keep tags organized and troubleshoot tagging problems.
This helps to create a history of what changes were made to the website, when they were published, and by whom.
7. Workspaces and Environments
Do you have multiple people working on the same project? Workspaces and environments make it easy for your team to divvy up spaces to test their tag creations. This will help organize your container, and help keep test tags separate from the ones you want to publish to your live site.
This feature is great for enterprises with multiple teams that can make changes to the website, companies working with outside vendors, or projects that can span weeks or months.
8. User Permissions
GTM allows you to set permissions for individual users that include view, edit, and publish. You can control internally who has the ability to make updates to the website and enable a vendor (like us) to help assist with creating tags, variables, and triggers to assist with analytics and advertising.
9. Built-In Tags
GTM has a plethora of built-in tags for Google Analytics, AdWords conversions, remarketing, as well as many, many third-party tags. This is extremely helpful to marketers just starting with GTM and who do not have much coding experience. You can easily customize any built-in tag with just a few pieces of information and without the complication of implementing code.
Again, you'll benefit from the Google Tag Manager partners and community who are working to standardize various tagging challenges and make it easier to update the tracking on your site.
BONUS: Check out our GTM Recipe Packs on our site! We have many different "recipes" that can help you track some of the more difficult interactions to track, such as scroll tracking and YouTube tracking. All you have to do is travel to the Google Tag Manager Recipes page on our site, download the recipes you want to use, and then import the JSON file you will receive to your own GTM container.
10. Triggers for Common Actions
GTM takes the hassle out of manually tagging each link that you want to track with individual onclick attributes to send events to GA. Instead, you can create a trigger to target links or buttons by attributes that are already on the link, or by using a standardized naming structure like data attributes. When you're done making your trigger, simply use that trigger to fire your tag, and track away!
Google Tag Manager has built-in triggers to make it easier to add tracking to clicks on links and elements, form submissions, and more!
---
There you have it – 10 VERY good reasons to use Google Tag Manager. Really, this list could have gone on for days! Don't believe us? Start checking out some of our other Google Tag Manager posts for more great reasons to consider GTM!