Seth Dobbs to Address Shaping and Communicating Architectural Solutions at O'Reilly Software Conference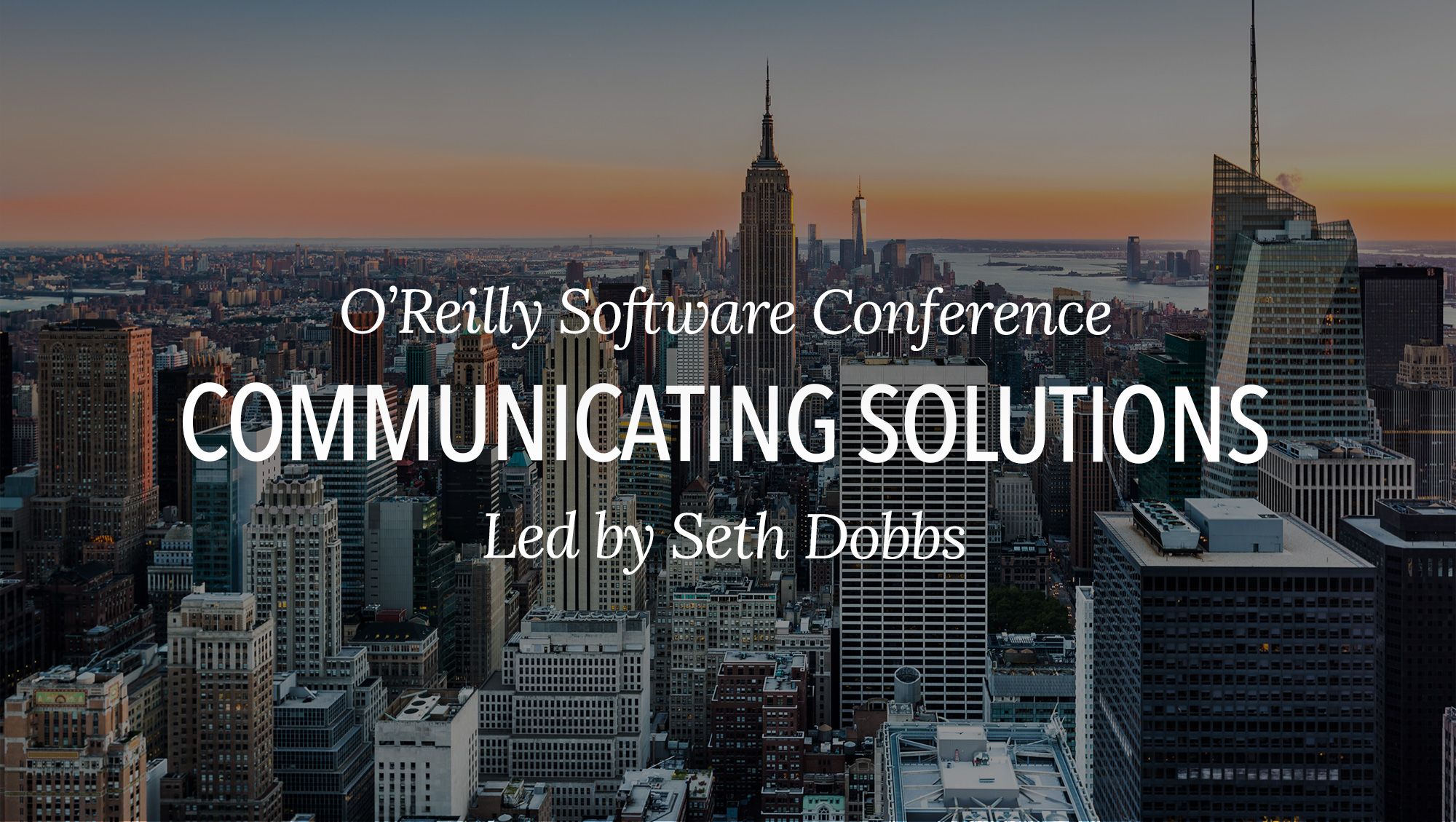 One of the challenges faced by architects and tech leads is getting buy-in on their approach from their development team. Often, a process and strategy for communicating solutions can help alleviate this pain point.
Defining that process and strategy are what Seth Dobbs, VP of Engineering, tackles next month at the O'Reilly Software Architecture Conference in New York. In his second year presenting thought leadership at O'Reilly, Seth moves beyond the documentation and diagramming stage and delves into how to effectively communicate solutions to a diverse group of stakeholders.
"Success as an architect comes from more than technical expertise and solid ideas," Dobbs said. "It's a leadership role that requires effective communication to succeed, a challenge which is made more difficult by the architect's ecosystem. We need to get input from, and communicate our thoughts to, a wide range of stakeholders, including business representatives, project managers, development team members, and designers."
Dobbs' "Communicating Solutions" tutorial is for architects and tech leads facing disconnects with the design team, which leads to designs that can't be built on time and on budget. In his session, Dobbs lays out the tools and strategies to become a successful communicator by discussing:
The role and responsibilities of architects and tech leads;
Tailoring messages to a diverse group of stakeholders;
A process for shaping and communicating solutions;
Effectively altering communication and listening styles to be better heard.
Want to keep up with more of Seth's insights and conference takeaways? Follow Seth on Twitter @sethdtech or check out #OReillySACon.