Five Ways to Make the Most of Your Adobe Investment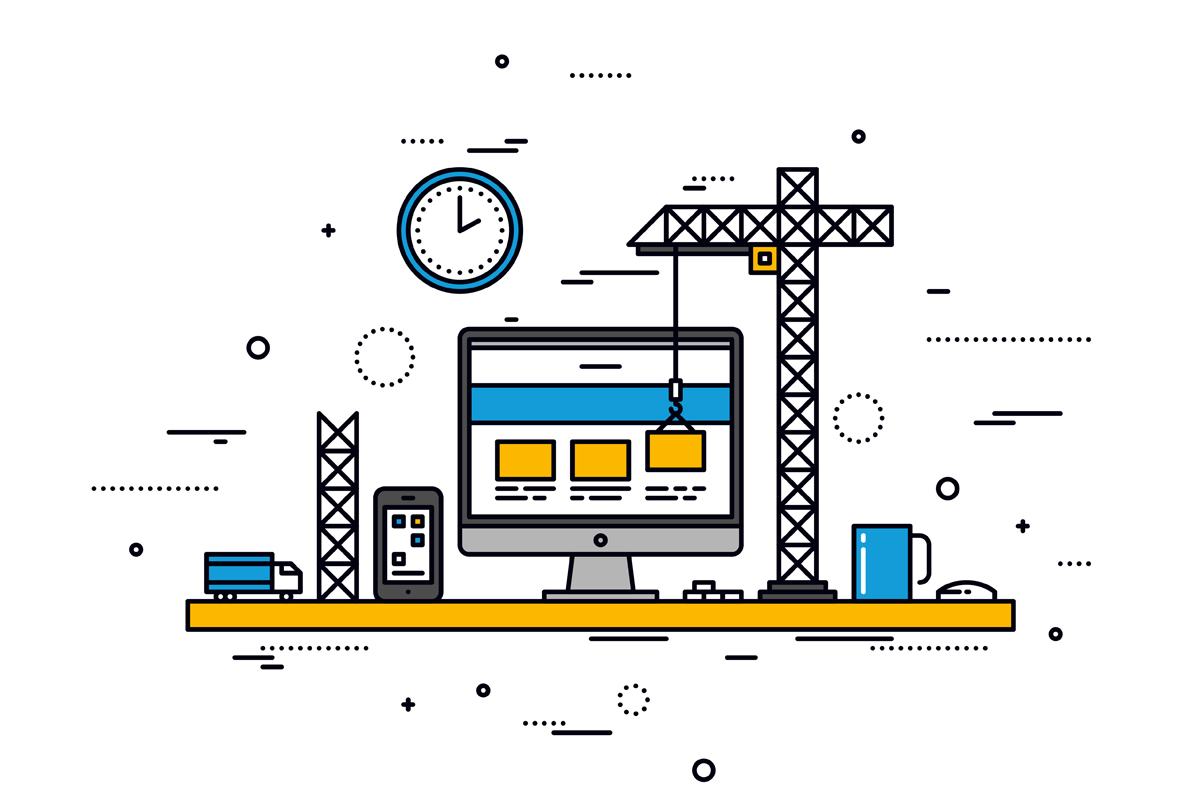 Investing in the purchase and configuration of an enterprise technology platform is a significant investment for any company. This investment includes the time spent evaluating the options, infrastructure, and servers (if it's not in the cloud), training for your team members, licenses costs, consulting fees, and implementation costs. It can all be a little overwhelming.
When you find yourself in this situation, the important thing is to focus on maximizing the value that you get from your investment. The most successful organizations not only make strategic investments in world-class software; they ensure that their people, processes, and platforms are all aligned on delivering long-term value.
The Adobe practice at Bounteous has worked with many organizations setting the strategy and implementing the tactics necessary for them to implement the Adobe Experience Cloud products including Adobe Experience Manager, Adobe Analytics, Adobe Audience Manager, Adobe Target, and Adobe Campaign. We are an Adobe Business Partner with a Specialization awarded by Adobe in AEM. Not only do we have a large number of certified developers and architects, but we have also proven our value by our contributions to the ACS AEM Commons library as well as being a finalist for the Adobe Rockstar award at Adobe SUMMIT 2018.
We've shared with you our perspectives on how to effectively understand Personalization in your organization and how Experience-Driven Commerce can distinguish a brand. Now it's time to share our perspective on how we help our clients make the most of their Adobe investment at Bounteous.
In the course of this work, we have uncovered the following five items that are critical to getting the most value out of your investment in the Adobe Platform.
#1 Understand all of the existing and new features
When an organization makes an investment in a piece of Enterprise Software like the components of the Adobe Experience Cloud, they are often looking to solve a specific business problem such as driving engagement, lowering costs, increasing revenue, etc. Based on this, they will be searching for software that has specific features and functions that they need and make a decision based on that. However, in almost every situation the features that are most important to you are only a subset of everything that the platform delivers. These Enterprise software products are the work of literally millions of hours of software development. When you license a product like AEM you are not only getting the functionality that you need but you are getting hundreds of features and functionality that you may not even be aware of.
Additionally, in today's world, the velocity of software releases is only increasing. It seems like every 12 months a new version of your software products is coming up. Organizations have two choices, avoid all upgrades and stay on outdated software until it is end-of-lifed by a vendor, or they can keep current and upgrade their software on a scheduled basis and take advantage of the countless investments that are being made in the new product. AEM 6.4 is going to be on the market soon and those organizations that can take advantage of the tool's features and benefits are going to be the ones that can outperform their competitors. Also, if your software provider or solution partner is telling you it is difficult/risky/expensive to upgrade your platform, it may be time to find a new provider.
Take the time to learn and understand all of the capabilities that the software has. You are paying for it, after all.
#2 Look outside your organization for insight and leverage
One of the advantages of working at a consulting firm like ours is that we get the opportunity to peak inside various organizations. We get to learn from seeing what is driving organizations to be successful and thrive, and sometimes we are brought into help with challenges that organizations are facing. But just because you aren't a consultant, doesn't mean you can't look outside the walls of your organization to find insight. In today's information-rich society, there are countless opportunities to learn from many other organizations and harness their insights. Forrester and Gartner both provide excellent research on market trends that can inform your thinking and strategy. Industry and software conferences provide great opportunities to see what has driven success (and failures) in companies that are not your own. Adobe webinars will often share some of the most exciting things that are being done with the product. Even going to local meetups and networking events can help you learn that critical approach or use case that may be the difference between your project's success or failure.
Another area to look for leverage is by looking to open source software. While the term "open source" and "Adobe" might not seem like they go together, in reality, they do. That's because AEM is actually built on a number of open source projects including Apache Sling and Apache Jackrabbit Oak. There's even an open source CMS project called Peregrine that uses many of the similar open source libraries as AEM.
In the AEM world, the majority of the open source content is wrapped up in a single library known as ACS AEM Commons. ACS AEM Commons provides a library of a wide variety of tools that enable you to leverage some of the best minds in the AEM developer community (by the way, we are the No. 1 non-Adobe contributor to ACS AEM Commons).
Today there is also a marketplace where you can find integrations and components for your Adobe Solution called the Adobe Exchange. This can be a great opportunity for you to extend the functionality of your platform often at a fraction of what it would take to build yourself.
#3 Identify opportunities and patterns for reuse
One of the biggest opportunities we see for efficiency, particularly in large organizations, is to increase reuse of the platform. In many siloed organizations, the right hand might not know what the left hand is doing. The Information Technology team may be working on some new User Experience in the checkout flow, the Marketing team may be designing new landing pages for its latest campaign, and the PR team may be undertaking a rebranding of its investor relations section. With all of these initiatives going on in parallel, there is the likelihood that there could be three different versions of the same style created. This problem is going to get even more acute as tools like AEM put features like page template creation directly in the hands of content authors.
Fortunately, there are a couple of things you as an organization can do to mitigate the risks of one-offs and promote reuse within your organization. The first and most obvious one is getting your organization to coalesce around an AEM style guide. By having an easy to use and automatically generated style guide at the disposal of everyone in the organization, you can promote reuse of components by making it the path of least resistance.
Another approach that is valuable to promoting reuse is the establishment of either a Center of Excellence or steering committee around your platforms. When used properly, Experience Management platforms like AEM should decentralize the decision making and empower non-IT individuals to control their own content and communication with their customers. Even in a decentralized organization, it is still important that all of the users of the platform regroup on a regular basis to share best practices, discuss challenges, and find solutions to shared problems.
#4 Automate. Automate. Automate.
If it can be automated, it must be automated.
One of the things that we see routinely in high-performance, high-output organizations is that they are constantly seeking opportunities to be more efficient with their scarce resources. Most often, the scarcest resource in an organization is getting individuals time to perform tasks. Additionally, if there are tasks that must be performed again and again, they can function almost as a tax on the organization. Look around your organizations for tasks that are performed multiple times within a given month or quarter and ask what could be done to make them automated.
Two areas where we see high ROI on automation is around software testing and deployment. Software test automation is a gift that keeps on giving. While there are additional upfront labor costs with implementing test automation frameworks like Selenium or Protractor, you can greatly cut costs from your organization while concurrently increasing quality by developing robust tests suites to do things like regression testing or browser compatibility testing of your experience management suite.
Another area that is a no-brainer to automate is software deployment. Having a tested, repeatable, and automatic suite of tools that can version, configure, and deploy your software products is a must-have for any organization with an IT department. You don't need to go all the way to having a continuous deployment lifecycle (even though there is a value if you did) but just replacing the manual steps in your software release process will save the time of everyone involved and minimize the chance for error.
#5 Understand the entire Experience Cloud
The final method for maximizing your investment in the Adobe Experience Cloud and the one that can differentiate you the most from your competitors is to understand the entire Adobe Experience Cloud. The Adobe Experience Cloud is more than just a collection of standalone products like Adobe Experience Manager, Adobe Campaign, Adobe Audience Manager, Adobe Analytics, Adobe Target, and Adobe Media Optimizer. These products are built upon a robust layer of services, APIs, and integrations that when taken as a whole provide an entire toolbox for achieving business results. While AEM and Adobe Campaign are great tools on their own, when combined they are even more powerful. Unifying them will allow you to take your rich and valuable web content and deploy it to a variety of channels such as Email and Push. Using the People Core service to share attributes and segments between Adobe Analytics and Adobe Audience Manager can empower your marketers to create personalized and relevant campaigns for your prospects. Harnessing the power of Adobe Sensei to dynamically apply a taxonomy to your content can allow your entire Asset Library to be more useful for your end users. For advanced organizations, the growing Adobe I/O suite of tools and APIs are going to enable you to deeply integrate the features and functions of your Adobe tools into your own custom applications.
The Adobe Experience cloud has a great deal of power and if you're only looking at it narrowly as a suite of related products, you are missing out on the value you could be realizing.