Press Release: Bounteous' Brett Birschbach Wins AEM Rock Star Title at Adobe Summit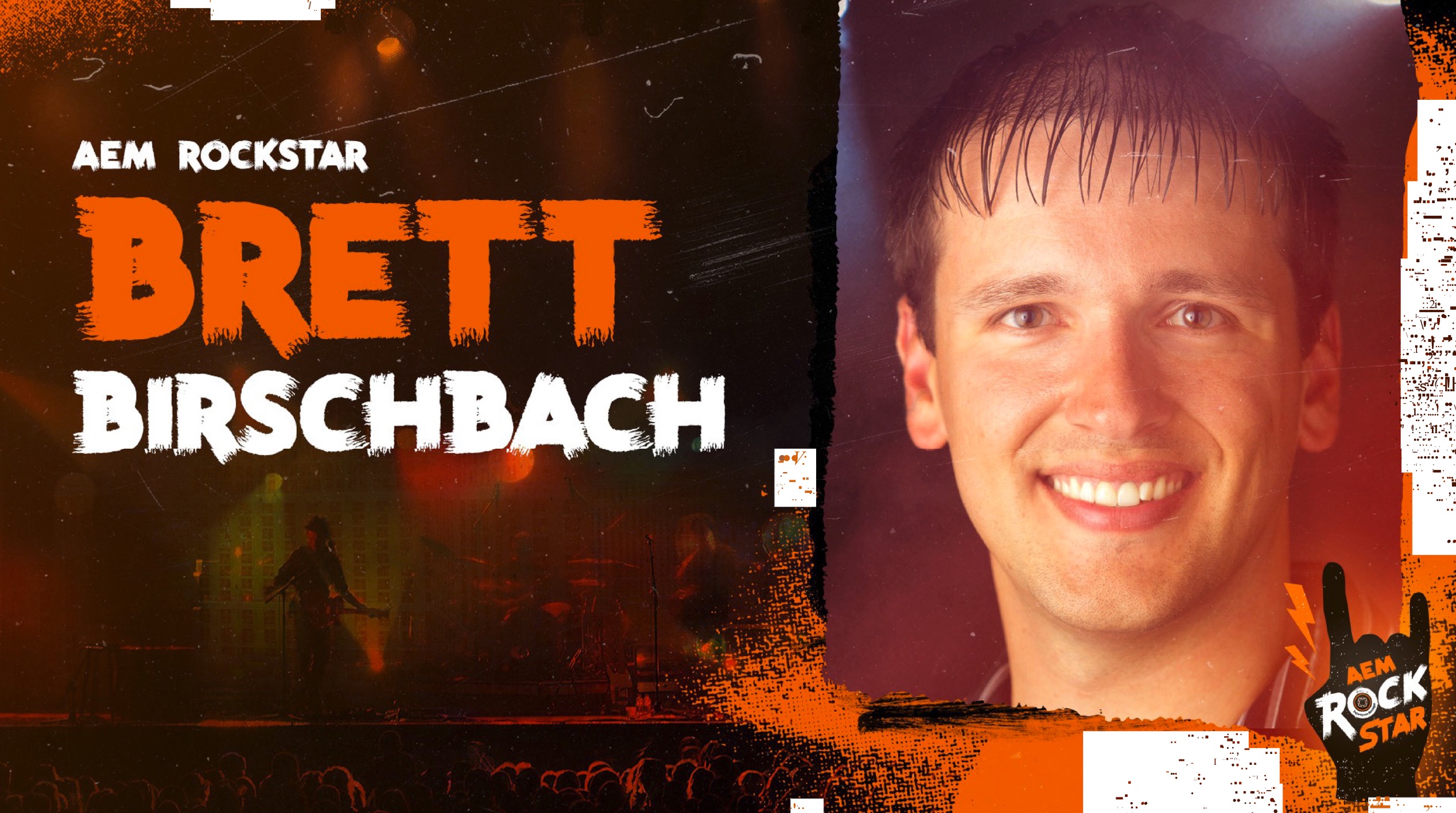 Top AEM Rock Star of Four Global Finalists
LAS VEGAS, Nevada—March 29, 2018—Brett Birschbach, lead Adobe Marketing Cloud Solutions Architect for Bounteous, won the top honors at the AEM Rock Star competition at the 2018 Adobe Summit on Wednesday, March 28.
The AEM (Adobe Experience Manager) Rock Star competition featured four finalists from around the world. Birschbach presented on the multi-solution topic of AEM Remote Assets.
Birschbach, an Adobe AEM Certified Architect, has been featured to teach on multi-site practices at Adobe IMMERSE and on the Adobe AEM community blog, and is the innovator behind Shared Component Properties and other features in the popular open source ACS AEM Commons library.
"I'm excited and honored to be awarded the title of AEM Rock Star," Birschbach said. "Software development and innovation are my passion and it was fun to compete against the best in the industry on the Adobe Summit stage. The dramatic response from Adobe customers in the room interested in leveraging the tool we have developed was truly amazing."
The AEM Rock Star competition featured a "Shark Tank" experience with live demos where the winner was chosen in real time. AEM Rock Star presentations were judged on a holistic AEM approach, including Sites, Assets, Forms, and/or integration with other tools in the Adobe Marketing Cloud suite. Some 290 AEM product marketers and technologists attended the AEM Rock Star session, eager to learn new AEM tips to help them to do their jobs more effectively and efficiently. Tips were screened based on how innovative, practical, and valuable they were, as well as how broadly they could be used by AEM marketers and technologists at other companies in different industries.
Bounteous, a digital brand experience agency, is an AEM Specialized Business Partner. Bounteous was recently named the Adobe Emerging Partner of the Year.
About Bounteous
Bounteous is a full-service digital brand experience agency that creates digital brand experiences which transform behavior and drives results. Bounteous has capabilities within five primary service lines including strategy; digital experience platforms (eCommerce, web, and mobile development); experience design; digital marketing and audience management; and analytics and insights. Bounteous forms problem-solving partnerships with their clients to envision, design, and build their digital futures.