What Features Are Available In Google Tag Manager 360?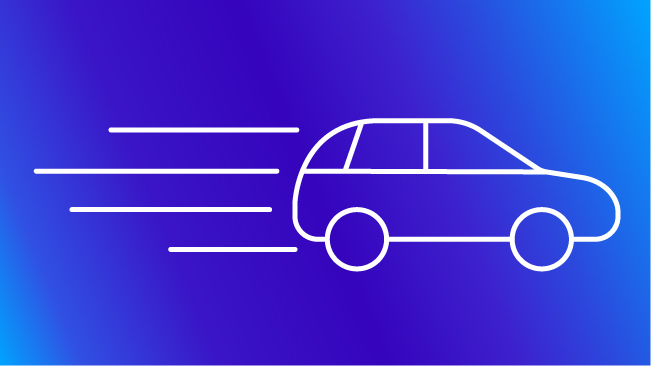 The enterprise products in the Google Marketing Platform are constantly evolving, with new features added frequently based on feedback from users, partners like LunaMetrics, and an internal drive to make tools that provide value.
Some tools are in the spotlight more frequently than others; we love talking about Google Analytics 360 and its benefits but we haven't spent as much time profiling the differentiators of other 360 products, like Google Tag Manager 360. In the Google Marketing Platform, Google Tag Manager is the worker tool: behind-the-scenes and technical and too often overlooked. The benefits of GTM 360 go hand-in-hand with the enterprise processes and people needed to support a scalable tagging solution across many teams and/or sites.
Before we get into GTM 360's specific differentiators, let's review Greg's post 10 reasons to start using Google Tag Manager:
Tag Implementation Speed – tags can be updated and added without code changes and pushes to production
Flexibility – Newbies to the experienced developer are covered with Google Tag Managers extensive tag offerings
Version Control – Pushed a change that broke tracking? Easily rollback with built-in versioning
Workspaces – More than one person working on creating tags, they will be able to work in their own space (limited to only 3 in standard GTM)
Zones
Do you need to easily grant different permissions to departments or teams? Are you working with agencies who need to be able to add a limited selection of tags to your sites? Do you have very similar sites with some slight differences that cause you to need separate containers for each of the sites that are almost identical?
The addition of zones to GTM 360 has been a game changer for added security and ease of implementing tags. Zones help to eliminate several issues that can be frustrating to enterprise clients.
It's not every day that you are able to go to your security team with a solution that can make both their job and your job easier. Zones allow you to grant granular access for different teams or agencies, managed from one larger GTM Container. As an example, you can create a separate container (called a 'zone' that is loaded from within a container) that allows a partner like LunaMetrics to only add or update Google Analytics tags so that you can be sure that your marketing tags are not accidentally impacted or blocked.
Zones are also great to minimize the need to copy and paste when creating containers for similar but slightly different template sites. You can create one master container for all shared information such as pageview and shared events tags. Each site can then have its own linked container for any of those bothersome differences from the master template site that used to require its one container or super strict triggers that were hard to maintain.
What Can Google Tag Manager Zones Do For Me?
By: Logan Gordon
Published: March 14, 2018
Workspaces For Teams
Do you find that you or other people on your team keep overriding each other's changes? Do you have more than 3 simultaneous projects ongoing within your container that make it hard to keep track of changes? Do you require a tagging environment that is more similar to a developer interface, with branching and merging capabilities?
Workspaces help to eliminate these pain points and make collaboration across teams and agencies easier. Each project or team member can have their own instance of a container, without risking overwriting changes of another person or project within the container. When you are ready to publish a workspace, GTM makes it easy to merge each team members workspace changes together.
With the standard GTM, you can use up to three workspaces. This might not be enough, however, if you have one container spanning several sites or you have several tagging projects ongoing. In today's fast-paced world, how many times does a project — say a site redesign — get put on the back burner, taking up one of those three valuable spots?
Honestly, workspaces are one of my favorite features of GTM, and unlocking unlimited workspaces can be worth it on its own. Read more about the benefits and how to start utilizing workspaces.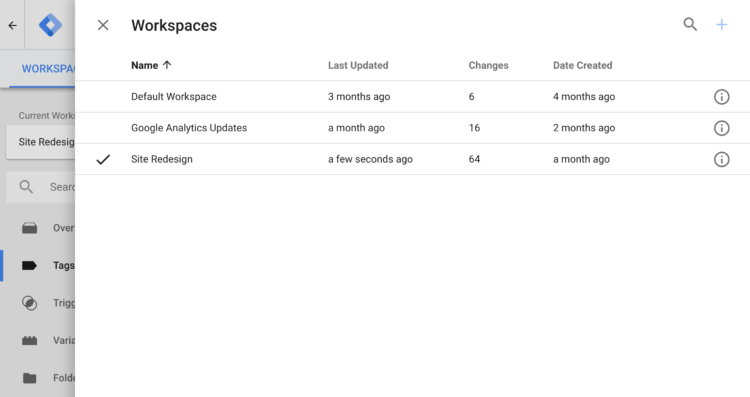 Approval Queue
Are you getting pushback from your IT team or security team to implement a Tag Manager due to risk? Or has your team accidentally pushed changes that break tracking all together?
The approval queue is the perfect solution for companies where there are multiple teams of people and/or who are working with different agencies. Basically when there are several people who all need access to make changes to GTM.
The GTM 360 Approval Queue features enable you to build an internal process around who can and should be able to make changes to your site through Google Tag Manager. With GTM 360 you are able to specify who has publish permission while allowing individuals to make their updates and test changes to tags before submitting for approval. The designated publisher is then able to test prior to releasing, minimizing the risk of breaking the live site.
Here's the workflow on how approval process works:
Implementation and Support
Last but not least, when you purchase Google Tag Manager 360 through a Google Marketing Platform Sales Partner; we work with you to guide you to get the most out of your implementation. As expert trainers, you'll benefit from our continually evolving best practices, our mountain of resources, and super helpful recipes.
At a minimum, you get a contractual service-level and uptime guarantee as well as a support analyst to call or email with questions and problems.
Getting Google Analytics 360
Google has added some amazing features to Google Tag Manager 360 to support enterprises that need better coordination of ownership, control, and implementation. Typically, Google Tag Manager 360 is bundled with Google Analytics 360, but these features and future additions are likely to entice organizations that may have a lower amount of traffic but require features that enable a higher degree of coordination and process.