Measuring the Effect of Paywalls on Publisher Revenue and User Engagement Playbook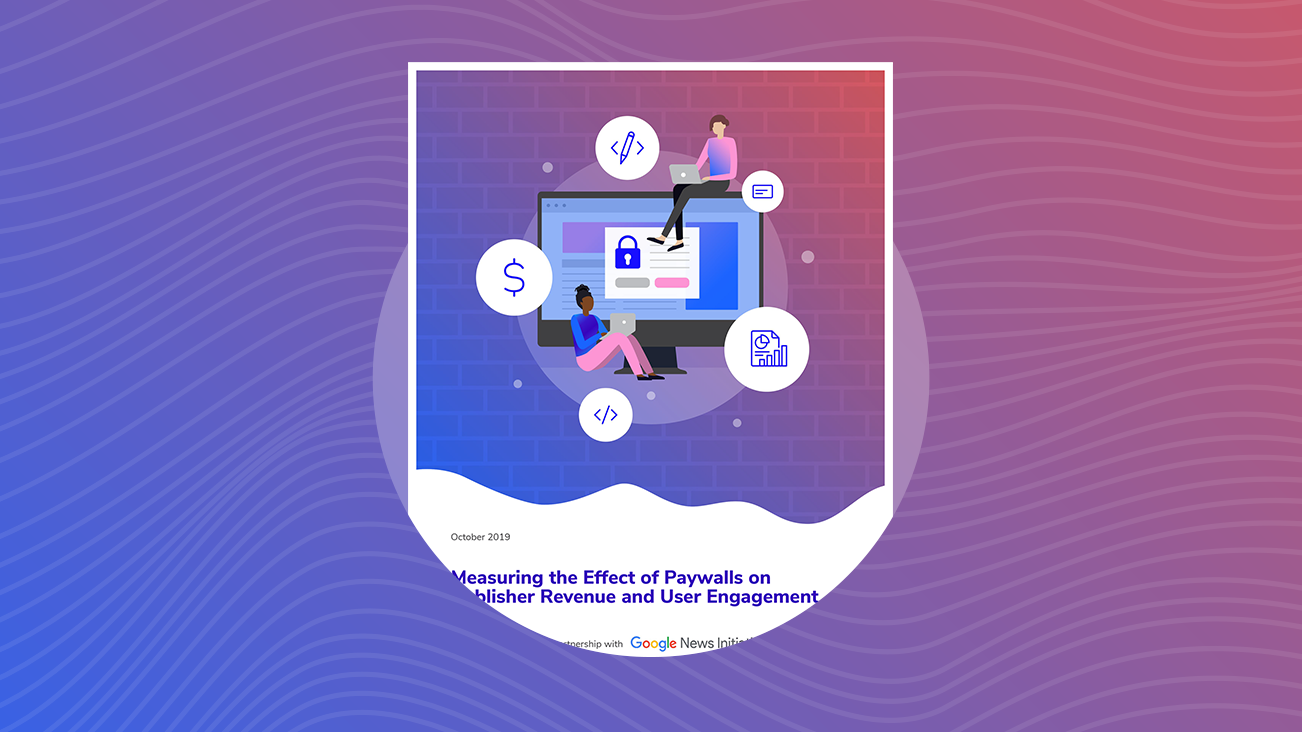 Bounteous created a guide in partnership with the Google News Initiative for measuring paywalls and publisher metrics. Written by Amanda Geisler and based on recent work with publishers, this playbook outlines technical steps necessary to measure information about readers, content, and subscription offerings like paywalls.

The launch of this playbook comes as the landscape for publishers continues to change and asking readers to pay for content has become more commonplace. For many organizations, these changes will introduce new and complex measurement and reporting needs. Proper paywall measurement will become a vital component not just to monitor and report on success, but to also inform action, provide real-time feedback, and identify areas for improvement. Our playbook will provide you with the necessary technical steps to ensure you're properly set up for success.
Read our publisher playbook here: Measuring the Effect of Paywalls on Publisher Revenue and User Engagement