Measuring Business Goals through a Strategic Framework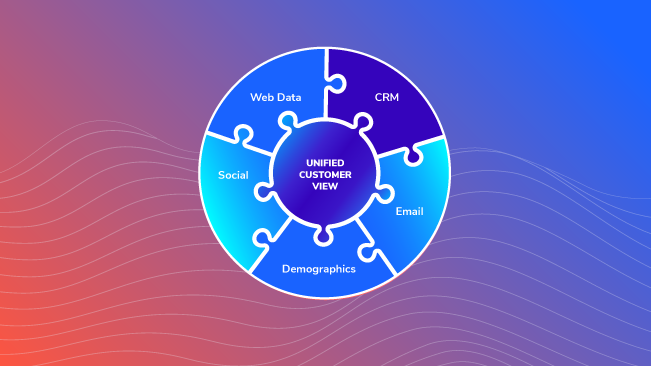 There is no such thing as an intangible; you can measure anything.
Having a measurement strategy allows brands to measure intangibles, challenge the status quo, and inform business decisions. Being able to measure anything helps figure out what benefits are most important to your brand, and measuring the right things helps you activate upon that data to transform your business.
The idea of a measurement strategy is an important concept that guides what we measure and why. More than a position on data analytics, a measurement strategy allows us to have a broader view on analytics—not just digital, but organizational data—and set the context of the customer experience.
At the same time, an intentional measurement strategy can guide an organization's approach to privacy and data governance. It can establish a principled foundation in measuring what matters, despite an ever-shifting technology and marketing activation landscape.
Measurement is at the heart of everything we do; without measurement, there is no visibility, and without visibility, there is no progress.
Table of Contents
From Small Metrics to Big Goals
Often, an organization's data might be siloed, perhaps narrowly focused on website behavioral metrics and mostly distinct from key business measures. Usually, there are challenges around data quality, completeness, connectedness, and granularity.
To overcome these challenges, organizations should equip team members to work toward improving their overall analytics maturity to leverage integrated methodologies. This is the beginning of a measurement strategy.
I recently spoke with Joseph Enever from Gartner about how digital marketing leaders can take business objectives and break them down to goals and measurements at the most granular level. His new technology-agnostic research, "Build a Marketing Measurement Framework for Lasting Measurement Success," approaches how to work horizontally to hit goals, whether business or customer goals.
In my opinion, there are a lot of parallels in this report that align with how we at Bounteous use data and analytics to improve the impact of marketing data, by implementing an outcome-based measurement framework. 
Gartner "Build a Marketing Measurement Framework for Lasting Measurement Success," Joseph Enever, 20 May 2020.
Data Drives the Experience  
Data is the engine for the experiences we're building. Data helps us measure and iterate. It lends objective proof and guides our decision-making. It helps power personalization and drive marketing optimization and attribution.
It seems that everyone knows that data can help organizations increase revenue and improve business outcomes, but many people don't know how to get there. The measurement strategy acts as that critical roadmap.
A measurement strategy starts with collaborating with primary stakeholders to understand the business' larger approach to measurement. The aim is more actionable reporting, cleaner data, data access controls, and a game plan for future measurement. Eliminating data silos enables new capabilities in audience segmentation, testing, personalization, and reporting.
The best marketers now use data for end-to-end measurement and messaging to reach the right consumers. Google, for instance, measures companies on a Maturity Framework and has found that only 2 percent of brands have achieved full digital marketing maturity, despite reporting 30-percent cost savings and 20-percent revenue growth. Everything from real-time personalization to marketing automation and predictive analytics begins with a solid measurement strategy.
Insights-Driven Approach to Measurement Strategy
To build your measurement strategy, we recommend starting first with business objectives and working with teams to identify reporting needs and data clean-up and governance challenges. For an eCommerce website, for example, you might approach an Objectives & Key Results (OKRs) exercise starting with the main objective: what is the business need? (The answer: more profit.) If we laid out some cards into five key areas: awareness, interest, desire, act, and retention, what are the things we can measure in these categories?
To focus on multiple channels and devices to deliver a full-picture analytics solution, both specific website and overall enterprise needs must be considered. The end result is a series of living deliverables such as Business Requirements documentation, a Solution Design Reference (SDR), and an implementation roadmap focused on the specific tools and technology used.
Integration with Other Data for a Unified Customer View
As we've said, your measurement strategy should not merely focus on website metrics. Your website is just one small part of your overall customer view.
At Bounteous, our Data Platforms team works to combine data from digital and offline sources to arrive at a unified customer view, across sessions and devices, throughout all parts of the customer journey. We integrate web analytics data with other data to get a fuller picture of our clients' customers. This can include, for example, phone call records, in-store purchase behavior (POS), social media activity, loyalty card information, real-world geographic data, and more.
There is a lot that our digital tools can report on out of the box, but getting them to talk to one another can be quite a challenge. And there is no one-size-fits-all approach, because each organization's data set is unique.
Our Data Platforms team combines data from these different tools to arrive at a unified customer view. These customer profiles are often brought together in a Customer Data Platform (CDP), which can be used to orchestrate advanced marketing activation and personalization, across sessions and devices. We've designed our company's services around this concept of a unified customer view, and our entire philosophy revolves around measurement strategy, data consolidation, and activation.
In order to grow and mature your business across all digital facets, you may want to consider the advantages of a CDP. No matter what, your approach to technology adoption and data integration will be a key component of your organization's measurement strategy.
The Illusion of Measurement
When we talk about how a brand's website, mobile applications, and digital products fit together, we still want to understand what data is missing. In the realm of eCommerce for example, knowing a metric as simple as cart abandonment could be valuable insight, but it could also be hard to interpret because your target customers' typical shopping behavior may be changed markedly due to COVID-19—and that impact may not yet be known.
Our measurement strategies need to consider what we don't yet measure.
Though not every business objective may have a specific known numerical value ("brand loyalty", anyone?), there are still ways to model uncertainties in certain decisions. In these instances, using an advanced model called a Monte Carlo simulation can help approximate and solve problems that wouldn't necessarily be solvable otherwise.
The Monte Carlo method approximates the probability of certain outcomes by running multiple trial runs, called simulations, using random variables. In the oil industry, for example, it was discovered there is a correlation between the use of quantitative risk analysis methods and financial performance.1 Using Monte Carlo simulations, connections previously unknown can be identified, measured, and ultimately improved upon. Data at NASA from over 100 space missions showed that Monte Carlo simulations beat other methods for estimating cost, schedule, and risks.2
All too often, however, we cast doubt on our true measurement capabilities because the task feels too difficult, or the data seems too qualitative, or the connections appear too tenuous. In fact, when it comes to our most crucial business decisions we often give up on measurement before we even start. Think back and consider the last time you've heard or said these phrases:
"Omnichannel measurement is impossible because our media exposure varies by devices."

"Each situation is too unique and complex to apply scientific analysis of historical data."

"There is too much error and bias in the data for it to be worth the effort to gather it."
A measurement strategy must confront these biases and create a comprehensive roadmap, no matter how audacious, to identify the data that we wish we had.
Our visionary Director of Data Science, Eugene Catrambone likes to say that brands have more data than they think; need less data than they think; and probably need different data. Also, what they need has likely been measured before.
A Living, Breathing Measurement Strategy
Measurement strategies might often be thought of as discrete and unchanging: a singular effort to be completed and checked off the to-do list. Instead, a measurement strategy should be seen as a living, breathing system: an evolving approach to data collection, integration, and activation that is never really complete because our business is never complete.
Every company has an abundance of data, and every company has goals they're trying to achieve. Look at any organization's business charter, and you'll find references to data and measurements: SMART goals, OKRs—all meant to be quantifiable and measurable.
Too often though, measurements and measurement strategies are thought of in the past tense, as the "reporting" of how an initiative performed in the past.
Instead, we should consider a measurement strategy as an enabler: it should provoke a response. Perhaps the data will be used for audience generation and media activation; perhaps it will be used for predictive analytics models, or advanced dashboards, or real-time personalization engines.
And that is the difference between reporting and true Analytics. The measurement strategy is that prerequisite for data activation. It is when we finally begin using our data to improve experiences for our customers, and ultimately impact our organization's real business objectives.
---
Sources:
1 F. Macmillan, 2000.
2 Published in The Failure of Risk Management and OR/MS Today.