Acquia AgilOne: A Pioneer of the Customer Data Platform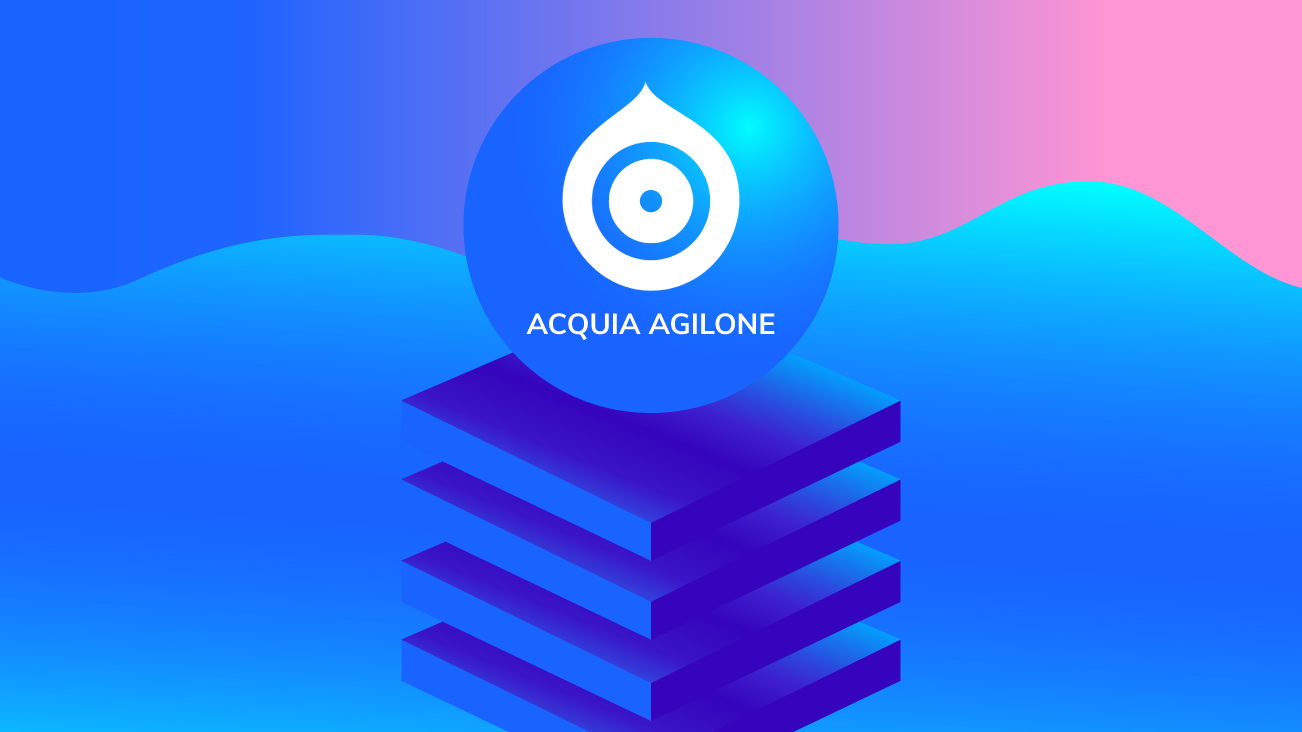 We have more data about our customers than ever before. Being able to harness that data and glean actionable insights will help us improve the decisions we make, our speed of delivery, and ultimately our customer experience. As part of Acquia's Early Adopter Program for AgilOne, we're looking down the road to see how these tools help make this a reality.
AgilOne is the pioneer of the Customer Data Platform (CDP) category, bringing over 13 years of experience in helping enterprise direct-to-consumer brands maximize customer lifetime value. Recently acquired by Acquia to complement Acquia's Open Digital Experience Platform, AgilOne is now part of Acquia's Marketing Cloud—which enables organizations to send personalized, multi-channel communications at scale.
Today, AgilOne is one of only a few leading CDPs for enterprise companies. And with such an established presence in the industry, their out of the box features and well-defined ecosystem leads to more strategic implementations and greater ROI compared to many newcomers in the space.
Our teams work cross-functionally to integrate data across siloed systems and channels, applying insights and predictive intelligence, and making enriched, unified profiles accessible to all execution channels and customer-facing teams. This helps drive relevant, personalized experiences across all customer-facing systems in real-time.
AgilOne helps you gain key insights through fully configurable visual dashboards and reports, create customer reports to examine the data that drives your business, and ensure the integration of new features and capabilities as they evolve over time.
We're excited by the possibilities that this opens up for our clients and as marketers, are thrilled to see the impact this has on understanding, acquiring, and engaging with customers. We've pulled together a few key use cases that will help highlight the immediate impact that this software can have on your marketing strategy.
Outbound Marketing
Increase the impact of outbound marketing campaigns such as email, direct mail, and SMS campaigns by hyper-segmenting with AgilOne's customer-level insights such as customer value, behavior, and attributes in order to deliver 1:1 content on every marketing message.
Digital Advertising
Boost return on ad spend (ROAS) through audience-based acquisition targeting that uses first-party customer data for Data Management Platforms (DMPs), retargeting, and ad networks. AgilOne helps you create better match lookalikes on Google Ads or YouTube, build custom audiences on Facebook or Instagram, and create refined display targeting audiences for your DMP.
Customer Experience
Orchestrate individually-relevant personalized experiences across all customer-facing systems in real-time. AgilOne's intelligence applied to your master marketing record creates consistent messaging and coordinated engagement across all execution channels such as websites and mobile apps, physical stores via clienteling, call centers, etc.
Analytics & APIs
Gain direct access to your first-party data. Available through the AgilOne UI, APIs, and direct query access, marketers, IT department and data scientists use AgilOne to better understand their customers and make intelligent decisions possible with every customer interaction.
AgilOne provides marketing metrics such as attribution tied to customer lifetime value, clustering based on behavior and interest, likelihood to buy, churn, and convert, and next best offer analysis.
AgilOne is Here to Stay
We've seen such strong momentum with Acquia's acquisitions in the past, and AgilOne is no exception. We know this is one CDP that is here to stay— helping you increase your revenue and profitability through harnessing the power of your customer data.