412 Food Rescue Fights Food Waste with Data and the new Google Analytics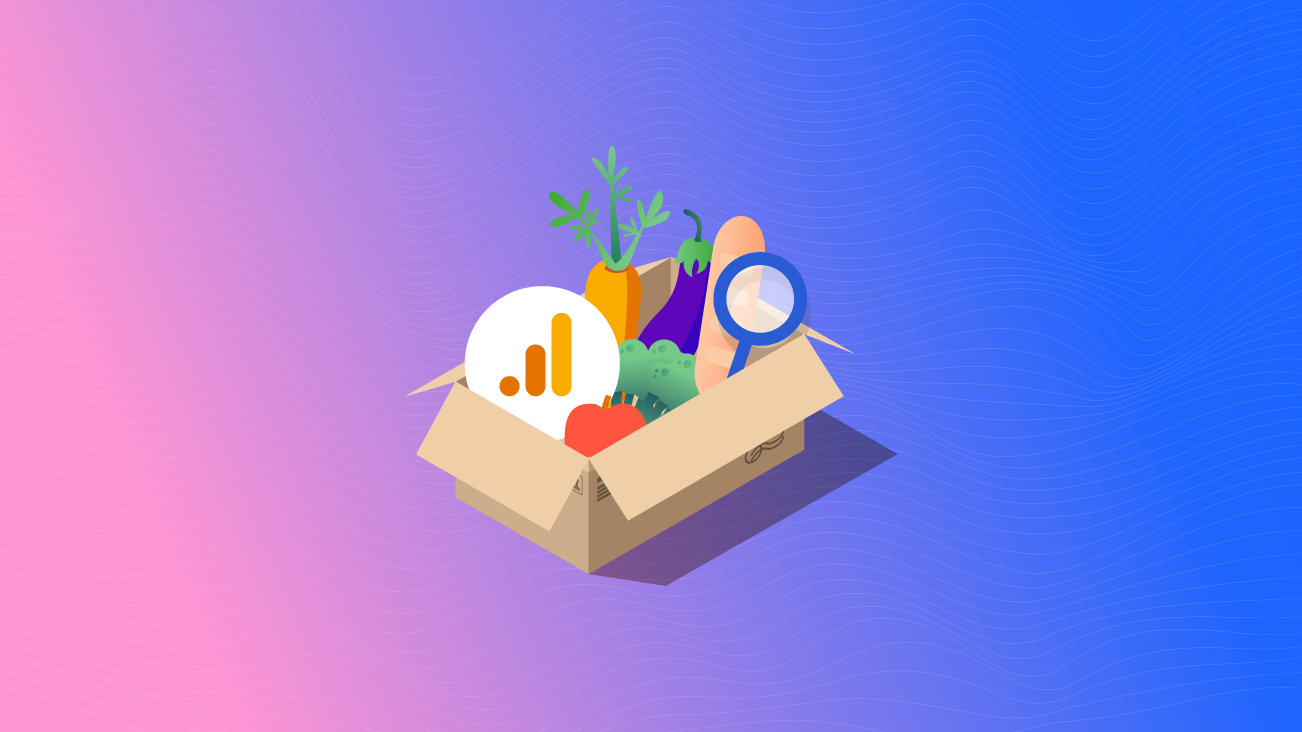 Globally, we waste up to 40 percent of our food, which adds up to nearly 1.3 billion tons annually. 412 Food Rescue was founded in Pittsburgh in 2015 with a clear mission to reduce food waste, increase food security in "food and transit deserts," and combat climate change. As part of our corporate giving program, Bounteous had the opportunity to work hand-in-hand with 412 Food Rescue to improve their tech capabilities around app measurement and digital analytics to help the organization achieve success.
We love working with 412 Food Rescue because they are truly innovative. This nonprofit developed an app that connects volunteers called Food Rescue Heroes to grocery stores, bakeries and kitchens, and similar businesses with surplus food. Volunteers pick up the surplus food and deliver it to the food pantries and organizations in order to feed people, meeting them where they go in their daily lives.
Watch 412 Food Rescue CEO & Co-Founder Leah Lizarondo Talk with Elizabeth Banks
We've watched this group succeed at tackling a monumental problem. In fact, third-party research from Dr. Catherine Greeno at the University of Pittsburgh's School of Social Work, modeled after the USDA Food Insecurity survey, shows that this organization improves food security in 88 percent of the population they reach.
412 Food Rescue is a busy organization that thinks like a tech company, even as far as rapid expansion is concerned. The group has expanded to several other major U.S. cities, with a goal of being in 100 cities by 2030 and was recently honored by Fast Company as a 2020 World Changing Idea winner.
Like many organizations, 412 Food Rescue is inundated by data. They manage the same numbers and metrics that any non-profit would (donations, volunteer registrations, email subscriptions) but also must combine these outcomes with rescue data (volunteer miles traveled, pounds of incoming produce, number of meals delivered).
Making sense of such a large volume of information can be a daunting task, especially when managing product feature releases and increased demand. 412 Food Rescue typically collects and distributes 300,000 pounds of food in a given month, but during the COVID-19 pandemic, that number has risen to 1 million pounds of food collected per month to meet growing community needs that have included food distribution sites, and an expansion to at-home meal delivery for those in need.
Source: 412foodrescue.org
The Need for Measurement Strategy
Making strategic, data-driven decisions requires an understanding of how customers interact with businesses, regardless of the size of the organization. Fortune 500 companies and nonprofits alike must develop a framework to evaluate how their programs, technologies, and customer-facing engagement tactics are performing. Without a measurement framework, it becomes increasingly challenging to efficiently and effectively distribute resources.
For nonprofits, financial and operational resources tend to be more limited, making the call for measurement even more important. This is often easier said than done, especially when analyzing the success of several channels. Because creating any kind of framework takes time, patience, expertise, and planning, all businesses must aim to get it right the first time.
Cross-Platform User Journeys
How can organizations respond to the need for a measurement framework? One of the first steps involves measuring what matters. For example, most nonprofits will be interested in measuring donations, volunteer growth, and reach or communities served. Nonprofits will also need to consider their stakeholders outside of volunteers, such as investors and board members, to share key results and objectives around their mission and engagement.
For 412 Food Rescue, this meant measuring the user journey across social platforms and public content, 412foodrescue.org web activity, and the Food Rescue Hero iOS and Android mobile app. But, we know that the customer journey is continuously evolving. In addition to considering the existing customer journey today, we also were aware of the need to be able to analyze and report on a growing customer base. Because 412 Food Rescue is in the process of expanding the mobile application technology footprint to cities across the country, it was imperative that the analytics solution grow with them.
Measuring these activities across a complex user journey requires deploying the right technologies. This is where cutting-edge analytics platforms like the new Google Analytics 4 Properties play a pivotal role.
Google Analytics 4 Properties Delivers Unified Insights
In order to keep up with their explosive growth, 412 Food Rescue needed better insights from their existing data. They had limited insight into website donation attribution, volunteer attribution, and mobile application usage. Of course, they also have a very small internal team with limited resources. This group continues to grow their footprint and release localized versions of their app to cities across the country, and were looking for a scalable analytics solution that could grow with them.
412 Food Rescue needed a partner that would provide a strategic roadmap and technical digital analytics expertise that focused on their specific needs as a non-profit organization. Bounteous partnered with this organization to identify a few clear areas for growth:
Understand how marketing efforts & UX efforts (app releases) impact donations and volunteer activity.
Analyze KPIs across any of their digital platforms (website, iOS, Android).
Create the reporting and metrics to share with potential partners or future growth leads (cities who may be interested in the app).
We implemented the latest version of Google Analytics, Google Analytics 4 Properties, to quickly identify and analyze Key Performance Indicators (KPIs) across multiple digital platforms, including their Food Rescue Hero app used by volunteers. By unifying and deploying scalable digital analytics across platforms, we were able to create impactful dashboards with our favorite tool, Data Studio, to enable more accurate attribution. These dashboards can be utilized today with limited adjustments once additional cities join the Food Rescue Hero revolution.
"The team at Bounteous has given us new insights into data that we couldn't previously connect. The new Google Analytics is a game-changer for our org. This will change how we solicit donations, optimize our app for both users and clients licensing the technology, and even empower us to hire for new data-focused roles. Ultimately, this will help us to end food waste."

- Sara Swaney, Senior Director of Advancement, 412 Food Rescue
We recommend that nonprofits with mobile apps consider using the newest version of Google Analytics, Google Analytics 4 Properties, to unify their digital data and create new insights.Because Google Analytics 4 Properties is less cumbersome to implement compared to traditional digital analytics platforms, our team was able to provide much more training and strategic consulting to an organization near to our hearts. For example, creating conversion schema taxonomies was 50 percent faster than traditional implementation.