How to Win on the Digital Shelf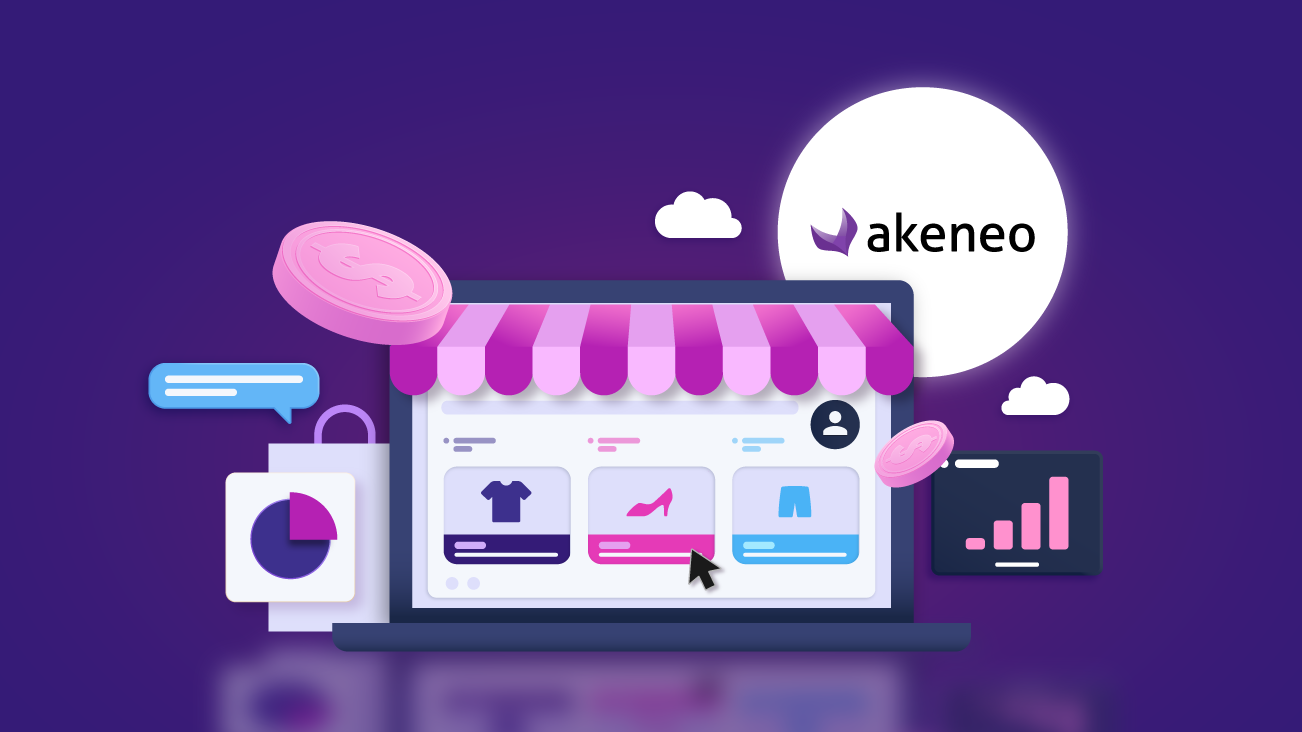 Brands have competed for prime space on the physical retail shelf for decades and now must plan for the same competition on the "digital shelf." Products are positioned on physical shelves so that customers can quickly view and understand what the product is, as well as the price and other details. The best products are in the best positions—at eye level and easy to reach.
In order to obtain the best spot on a retailer's shelf in a store, brands have to generate and show product demand by selling more than competitive products. It's a bit of a chicken and egg scenario: to have the best position on the shelf, brands need to demonstrate high demand; to improve demand, products need to be highly visible to consumers. This concept carries over to the digital shelf.
The digital shelf is endless but there are still optimal places. Grabbing these optimized positions has its own set of challenges. When we refer to the digital shelf in commerce, our retailers are digital marketplaces, like Amazon, Google Shopping, Walmart.com, etc., and channel partners, companies like Grainger and Fastenal. The best positions on the digital shelves are as close to the top of sites' search results as possible.
So, how do brands secure their products' spot near the top of the site's search results? There are several strategies and tools that can help make this easier. One of the key tools is a Product Information Management (PIM) solution. A PIM can help organizations ensure product currentness, accuracy, completeness, reach, and performance tracking are optimized. These characteristics are what define product data quality. Many marketplaces and channel partner sites use data quality to sort their search results. As such, a PIM that improves data quality can have a big impact on products' digital shelf position.
Assuring Product Data Quality
Competing for top positions on the digital shelf requires compelling, high-quality product information. On physical and digital shelves, similar products are generally grouped together, but this distinction must be easy for the marketplaces.
Products must be tagged with the correct category, they must have clear images, concise titles, descriptions that describe the product, and include the current, correct price. Data quality isn't just critically important, it's a prerequisite to show up in the right spot at the right time.
Unfortunately, just because a brand's product data is accurate and accounted for doesn't guarantee brands a top spot on the digital shelf. Data needs to be optimized to enhance consumer experiences. There are several things brands can do to improve customers' digital experience.
Product titles and descriptions should be written strategically with important keywords included. The description should be engaging and reflect a brand's tone to connect with a customer versus a list of bullet points that convey facts only and fail to tell a story.
Product images are important to customers and should not only be high quality, but also compelling and consistent across a brand. Moreover, customers get a better sense of how they might use a product when they see it in context. An image of a dog collar on a dog or a baby drinking from a baby bottle not only gives customers a clear understanding of the product's purpose, but also evokes emotion, which is proven to encourage B2B and B2C sales.
Product reviews are one of the most important pieces of data as they drive sales. Reviews provide brands with credibility that gives buyers the confidence to make a purchase. For some, reviews have a bad reputation for being fake (authored by a brand) or filtered to only display good reviews. However, marketplaces recognize that using spurious or misleading reviews is bad practice. Marketplaces like Amazon use sophisticated methods to identify fake reviews and penalize brands that skew reviews to only positive mentions.
Brands should invest in solutions that encourage real and positive customer reviews. For example, Amazon Vine or tools that streamline email follow-up requesting reviews from recent buyers improve both the number and the quality of reviews. Every company that is serious about selling through distribution channels should invest in soliciting positive reviews.
Maximizing Reach Through Distribution Channels
Optimized product data will make a great difference in online conversions. Distributing that data to the digital shelf effectively requires solutions and strategies that will deliver results that align with a business's goals.
Every distribution partner has a different set of criteria for accepting products. For example, Walmart requires the primary product image to have a specific white background while Amazon allows for any color background. Further, Walmart doesn't allow for special characters in titles, whereas Amazon does. It is very important to not only adhere to each channel's unique criteria but to also optimize content for each marketplace in order to increase the likelihood of a top spot on the digital shelf.
Manually managing product data is expensive, incredibly time-consuming, and prone to error. Many successful brands use PIMs to reduce product data overhead and errors. Most PIMs support data syndication or integrate with third-party data syndication partners that significantly automate the management of marketplace syndication.
For example, Akeneo PIM has a pre-built connector with the Productsup Feed Management platform that allows brands to create unique datasets for each marketplace that update product information automatically whenever product data is updated in the PIM. The various data types that can be managed include product titles and descriptions, rich content, pricing, product specifications, and more.
Streamlining Performance Tracking
Once high-quality product data is published in the distribution partners chosen by a brand, the next step is to measure and optimize performance. As with a traditional commerce website, consistently measuring and enhancing products' presence across supported distribution channels is key to maximizing online revenue from these channels.
Solutions like Akeneo PIM and Productsup can help brands measure and optimize performance. These platforms can work with analytics platforms, like Google Analytics, to automate the measurement and performance across each channel. Not only can brands measure how their published products are performing, but they can also benchmark against competition and other retailers who also distribute their products.
A/B testing is also available through tools like Productsup. This allows brands to test product data feed variants in order to identify the best-performing version of their distributed product information.
Gaining product channel performance insights through analytics and testing is a crucial component to optimizing your product content. Fully optimized, high-quality product information is the key to reaching the best position on the digital shelf.
Winning Top Spot is a Journey, Not a Destination
Set it and forget it is not an option when it comes to reaching and maintaining a top position on the digital shelf. Leveraging tools like PIM, feed management, and analytics platforms make the processes easier and more effective, but still require a team to run them and make informed decisions.
Writing and maintaining high-quality copy for product descriptions, determining which marketplaces to test, and making decisions based on analytics data are just a few of the important tasks for anyone managing product data that feed marketplaces. Bringing all of this together may seem like a challenge if this is new territory for a brand, but bands can look to consultants and agencies that are experts at this and can help brands learn how to do this. Taking the first steps in the right direction, learning from results, and iterating based on results will put any brand on the right path to achieving the best position on the digital shelf.