Content Governance: A Catalyst for Change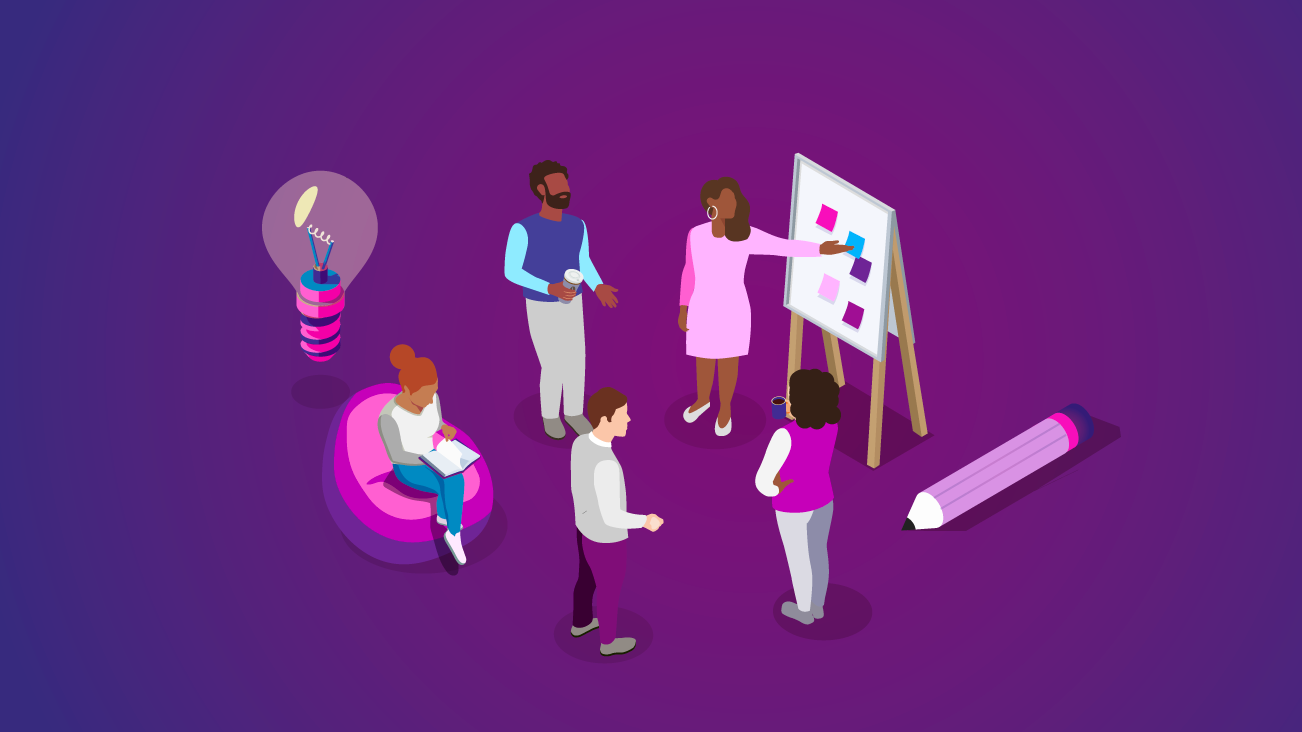 Let's start with the bad news: I'm sorry to say that the value of content governance isn't something that can be completely encapsulated in a PowerPoint presentation. Nevertheless, content governance is critical to digital success—it ensures that organizations have the right people, the right processes, and the right support to connect people with content that matters.
Getting things "right" can seem intimidating and maybe even not worth it—but once we spell out the "why" and "how," the advantages become really clear. So let's take a closer look.
But First, What Is Content Governance?
We've talked about content strategy and how it impacts so many facets of an organization, from production to technology to experience design and personalization. Content governance and content operations have a similarly large impact.
When we talk about content governance we typically address these components:
Content team models
Roles and responsibilities for creation, review, and publishing
Formats and quality standards
Workflows for creation, review, and publishing
Cadence for creation, publishing, periodic review, and archiving
Two aspects of governance that require the most time and attention by far are content team models and workflows. The reason? They deal with two important topics: processes and people. As you may expect, leaning heavily into our co-innovation model of working leads to the best results—not just for these two aspects, but for all the tricky business that content governance involves.
One Size Doesn't Fit All
As with any of our work, people are at the heart of what we do. It's why we espouse a user-centric approach in all of our work; we know that listening, understanding, and analyzing insights from users—whether they're internal to a company or external—leads to better outcomes.
So when we undertake defining content team models with our clients, we start by understanding how content production and curation work today. Some organizations have dedicated copywriters and content designers; others rely on subject matter experts to write for particular touchpoints; others outsource their content production activities. We don't discount these different approaches upfront, because they may be producing incredible content. Only when we align current practices with desired goals do we start to design what content teams can look like. And the end result may be quite different than what's in place now.
To be honest, there isn't a "one-size-fits-all" approach for content teams. We do commonly see three types of models—centralized, distributed, and center of excellence—but nearly all of our work defining and supporting content governance is bespoke and based on our research, our expertise, and all the nuances that make our client engagements complex and compelling.
A quick way to assess where you and your team are is to simply ask, "Does this scale?" If you had to significantly increase the amount of content you create, or your brand changed, or you consolidated your websites…could you do it with the people and setup you have now? If the answer is no, congratulations! You're going to need to rethink how you're doing things.
Why the How
Our CTO Seth Dobbs often talks about the why—understanding the inciting factor that leads to digital transformation. And I'm with him on this: it's essential to start from a shared place of understanding. But once we're there, the questions start to shift to address the who and the how.
Here's a simple example: Say you're a global B2B firm whose website has largely become a clearinghouse for product information. And imagine that it's great at that, but not great at…say…reaching out to buyers earlier on in their journeys, giving them the proof points and content they need to convert to a lead. Odds are very good that your content team is built around the current state and might be performing well. But they may not have the capacity or messaging strategy to reach those audiences in a different way, for instance, at different points in their consideration phases. In this case, the why is vital, but the how becomes the real challenge!
That's where the definition of workflows, roles and responsibilities, and clear voice and tone guidelines come into play. Even something as simple as documenting a current approval process starts to put into sharper focus how you're reaching—and engaging—your target audiences today. If that same B2B firm we used as an example required IT support to simply push content out to a website, the result could be a real bottleneck. Worse, it might mean that marketing teams move slower, and that, in turn, may impact the very nature, purpose, and performance of the website!
Documenting and understanding all the common scenarios for content creation, maintenance, and production is valuable because it gives us insight into what works well and what needs improvement. Once we agree on the "how," we're in a stronger place: we now collectively understand why we're doing this, and how. We have goals, we have processes, we have an idea of the people we need…and in theory, we can execute! But there's one last factor to talk about here, one that doesn't show up in a deck or a flowchart.
Fear of Change
We're human, and change of almost any kind can be really hard. Some people are eager to change, especially when they look around and see problems. Others, less so: what they have now is easy to understand, it works well enough, it's established…you get the picture. And so, let's put it out there: the work of establishing a new approach to something like content governance can be scary because it starts as an unknown. We do the due diligence, we pull the analytics, we collaborate in workshops, we determine what should work well…and then, well, we freak out.
Sometimes, starting small can be an impactful and scalable way to introduce change into an organization. Before you hire out a full copywriting team or build a localization crew, perhaps create a test piece of content for a specific audience and lightly tweak an experience to support it, measuring its performance along the way. Or maybe directly compare speed to market on two similar site sections, seeing how revised workflows initially impact work. These are just two examples, but they're salient because they help address the "how" in a way that expands beyond facts presented in a deck, and beyond a final deliverable.
Because when it comes down to it, tackling content governance isn't about detailing team models and workflows, and roles and processes, in a deck; it's about creating and then actually implementing a repeatable system that governs the management of useful, usable content throughout the content lifecycle, reaching your audiences with the right content at the right time.