2022 Adobe Summit Recap: Themes and Lessons Learned That Are Shaping the Future of Customer Journey Orchestration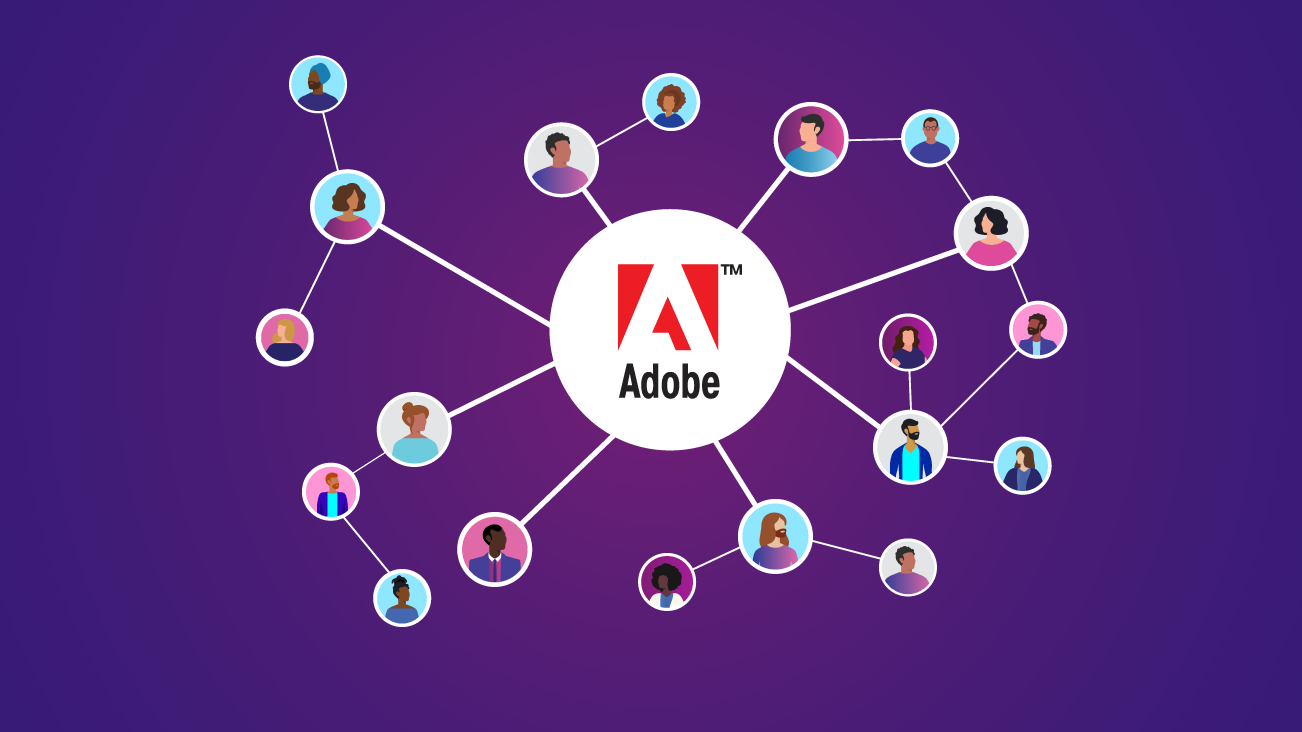 Adobe Summit is a multi-day event hosted by Adobe where marketers from around the world gather to learn and share their experiences using the Adobe Experience Cloud. Attendees have the opportunity to discover Adobe's product strategy, vision for the future, and new capabilities that will be rolled out in the near future. Summit is a chance for companies to celebrate the success they've had using Adobe's products, while also sharing challenges and creative solutions with their peers in a relaxed but educational format.
While Summit went virtual again this year, that didn't stop Adobe from organizing an engaging two days filled with thought-provoking presentations and informative sessions. Attendees were given the opportunity to select from hundreds of sessions ranging from hands-on workshops to keynote presentations by Adobe leadership. The goal of Summit is to connect like-minded marketers to push the boundaries of what is possible, focused around the capabilities of the Adobe Experience Cloud. One of the main lessons that Summit has taught us is that while we operate in uniquely different spaces and industries, many marketers share common goals and challenges around enabling seamless customer journeys.
Below are a few of the recurring themes and messages from this year's Adobe Summit that we feel will shape the future of customer journey orchestration.
How Customer Journey Orchestration is Being Defined Today
Customer journey orchestration requires marketing teams to work together to create a holistic view of a customer's behaviors and deliver experiences informed by their needs. It means that we can no longer think of the customer within a single channel or touchpoint. We must connect online and offline experiences with purposeful, data-driven touchpoints that meet the customer where they are.
It's understanding that not everyone who engages with your brand wants to be communicated to in the same way. Customer journey orchestration requires organizations to move away from siloed business units operating in their own bubble, and instead harmonize their efforts to create a consistent brand experience.
Adobe's solution to the challenges that journey orchestration presents is Adobe Journey Optimizer (AJO). AJO is an omnichannel campaign activation tool built on the Adobe Experience Platform, which enables marketers to predict, collect and act on customer insights to send them the right message at the right time. It is a centralized decisioning tool that allows real-time behavioral activation like never before, and we see huge potential in this.
A Solid Data Foundation Paves the Path to Success
The primary goal of customer journey orchestration is to streamline all touchpoints across the customer lifecycle. This includes both online and offline channels. Historically, these two streams of data have been difficult to coordinate due to highly latent data flows and disconnected customer identities.
Adobe's Real-Time CDP solves many of these challenges due to its friendly interface and powerful ability to assemble a variety of source data into a single view of the customer. The session Scale Personalized Experiences with a Solid Data Foundation does a great job explaining the digital experience that is possible when using data-driven insights and a Customer Data Platform.
Journey orchestration technology builds on existing CDP capabilities with the goal being to evolve beyond segmented batch and blast campaigns into orchestrated customer journeys. That's not to say that there isn't a time and place for scheduled marketing campaigns, but the needle is moved in the moments between those messages. Action-driven touchpoints that are relevant to each individual user build trust and let the customer know that you are listening to them.
Data is at the heart of everything marketers do, and we've been using it to create personalized experiences for a long time. But now more than ever, customers expect companies to understand their needs and tailor their experience based on those needs.  Adobe took clear steps to back this up by unveiling an integration between their CDP and Adobe Target to enable same-page personalization based on each unique visitor's profile.
Connecting Mobile and In-person Experiences
As noted earlier, online and offline channels have been challenging to coordinate for many reasons. Each channel is typically managed by a different team, using different customer identifiers, and they often do not operate in sync with each other. There are blind spots around offer and channel management due to the lack of centralized decisioning across tools. Even when those barriers are removed, cross-channel delivery can be slow and inconsistent.
Consumers are flooded with offers from brands everywhere they go, and personalization is the only way to cut through the noise. The best marketers are keeping up with customers' expectations by anticipating their needs and tailoring experiences to each individual's actions. AJO is a solution that integrates data and events across multiple sources and delivers orchestrated customer journeys based on each user's action and profile information. Adobe announced a new native web designer for AJO that will enable marketers to easily design message templates across channels including email, SMS, in-app and web.
Nowadays, marketers are being forced to rethink their digital strategy. Businesses must strive to create a seamless experience between online and offline touchpoints in order to create a consistent brand message. Companies that operate in industries like sports, entertainment, and retail are under increasing pressure to stay connected with customers throughout the full in-person experience. It's not enough to just have a mobile app or use QR codes anymore. The brands that do the best job connecting the digital and in-person experience are the ones who will find success in the modern marketing landscape.
Artificial Intelligence Is No Longer the Future, It's Here
Another theme that remained consistent throughout Summit is Adobe continuing to invest significant time and resources into its AI and Machine Learning technology. The actionable insights generated by Adobe Sensei are intertwined within each tool and provide marketers with areas of opportunity that may have gone unnoticed. This is another example of Adobe anticipating their customer's needs and delivering a comprehensive solution to aid marketers at any stage in their campaign maturity.
One of the most exciting parts of Summit is the Sneaks session where Adobe gives attendees the opportunity to learn about some of the future initiatives that have not yet been released. Adobe presented eight new capabilities on their roadmap that varied greatly in their design and application. One thread that they all had in common was that they were all powered by AI in one way or another. From using augmented reality to customer sentiment modeling, Adobe clearly sees the value in using AI to drive value in its products.
AI is a field with limitless potential, and Adobe is continuing to make serious advancements to capitalize on the opportunities that it enables. While AI is still a fairly new concept in digital marketing, it is proving to be a major driver for Adobe to advance their customers towards digital maturity. Real-time customer data can be challenging to analyze and act on, but with the new refinements in experimentation capabilities, marketers can make informed decisions to create the perfect customer experience across all channels and touchpoints.
What's Next?
Journey orchestration continues to be a major trend in the digital activation space, and Adobe Journey Optimizer is at the forefront of technology enabling this capability. The best way to facilitate journey orchestration is by creating a smooth flow of data to inform real-time experiences no matter where your customer is at in their journey. It involves removing the barriers that limit omnichannel activation and modernizing the digital experience by leveraging behavioral data paired with a centralized customer view.
The traditional method of marketing to customers from siloed business units and execution platforms is no longer enough to meet the customer's expectations. A connected customer journey must be well-orchestrated, connected, consistent, and shoppable.
While another Adobe Summit has come and gone, we leave with a renewed perspective of customer journey orchestration and the confidence that Adobe is leading the charge with innovative thought leadership. Creative ideas and solutions should not end with Summit or only happen once a year—they should be woven into everything brands do. Events like Adobe Summit make us proud to partner with Adobe as we move into a time when technology is keeping the world connected more than ever.