Know Your SEO ‑ The Google Algorithm: Are You Ready?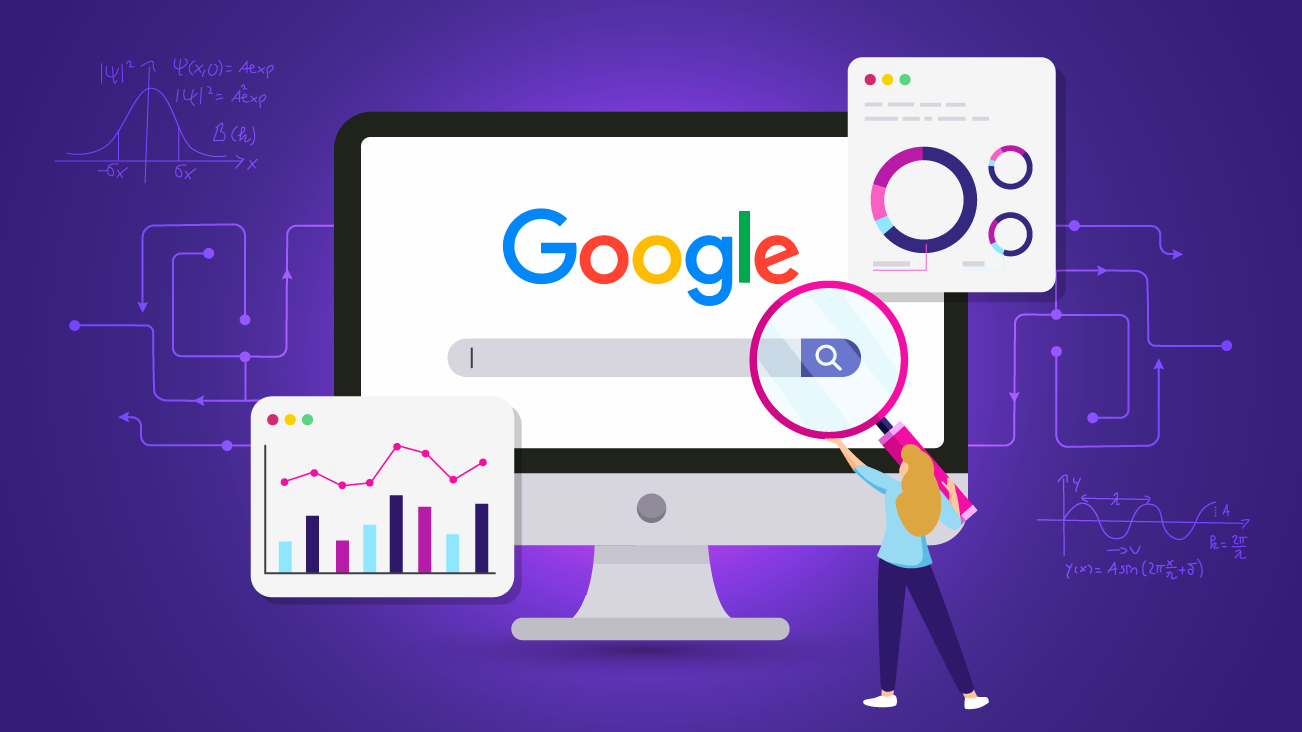 Search Engine Optimization can mean a lot of different things depending on where you are in your digital marketing strategy.
Keywords and Rankings, Technical, Content, CTR, Funnel Activity, Core Web Vitals and so much more are all considered in your daily task list.
It can be a challenge keeping it all together, including when the dreaded "Algorithm" word pops up in the SEO blogs and newsletters.
What do you do when Big G throws you a curveball? And what exactly is an algorithm anyway and what can I do about it?
Ask any SEO professional and they will tell you they must react to unexpected changes. But to ease any pain, they can also be proactive in their methods so that any major update is minimal to the site.
What Is a Google Algorithm?
Simply put, an algorithm is a way for Google to retrieve data from an index to help deliver the best possible results for a query so the user can complete their primary purpose.
There are four main types of queries:
Navigational: With intent of finding a particular website or location.
Transactional: With the intent to complete a transaction, such as making a purchase.
Informational: General broad topic searches.
Commercial: Specific Branded searches.
New websites, new products, updated content, and even new words are created every day. Seasonality and popularity also play into searches of every kind. To keep up with the changing landscape or human queries, Google constantly tinkers and tweaks. Most of the time these are minor daily changes and occasionally these are major, which typically happen 3-4 times a year.
Since the rollout of Panda on February 23, 2011, there have been numerous Core updates to the Algorithm including:
Fred
Intrusive Interstitials Update
Mobilegeddon
RankBrain
Panda
Penguin
Hummingbird
Pigeon
Payday
EMD (Exact Match Domain)
Page Layout Algorithm
Dr. Marie Hayes has an excellent running tab of these updates, their meaning and impact, and many more on her site.
How to Prepare for an Algorithm Change
Marketers often focus on new and return customer acquisition, products, and clicks. That's all well and good but any good Realtor will tell you to have your house cleaned before a showing. The same holds true for your website…clean up the dust and get rid of the junk. It's your online house so why make it difficult to find or look unkempt?
This is where being proactive in your technical and strategic SEO comes into play. A simple question to ask yourself...are best practices being done 24/7/365? Every SEO professional has a checklist of basic activities to be done including the following:
Crawl the site every week (preferable on Mondays) with Screaming Frog (SEMrush or Deep Crawl will work, too). Check for 404 and 500 errors, 302 redirects, non-indexed URLs including bad canonicals, and URLs not listed on the XML Sitemaps. Also, check for duplicate pages and content. Review/rewrite/update metadata where needed.
Stay up to date on Search industry news with Google Search Central, Search Engine Land, Search Engine Journal, Search Engine Roundtable. There are also numerous newsletters, social media, blogs, YouTube, and podcasts to track any algorithm updates.
Review Google Search Console (and Bing Webmaster Tools) and review any messages, manual actions, security issues, crawl or URL errors, index status, traffic trends, and keyword and page insights. If a change has been announced, check your data in GSC to track and measure any impact.
Check a ranking keywords report in tools like SEMrush or BrightEdge (monthly). Identify any gaps and opportunities to improve upon. This report should be reviewed before sending it to the brand team. A Competitive audit should be performed every quarter to identify non-branded, high volume keyword gaps.
Outstanding SEO projects and tasks should be kept up-to-date and in the development queue. These tickets should not be "pushed out" and never ignored.
The SEO professional should attend the weekly standup to understand if any other competency, or if the client, made any changes to the site or marketing campaign you may not be aware of. What changes, if any, had an impact on the site? Similarly, a branded monthly report should be created to provide holistic insights. They are then reviewed by the client and sent out to internal and client teams.
These tasks lay the groundwork for not only your site's success but to help prevent any unexpected updates Google may throw at you. The point is to be prepared with your technical and content strategy and to be on top of search trends and market disruption.