Press Release: Bounteous Honored as Finalist in 2022 Content Marketing Awards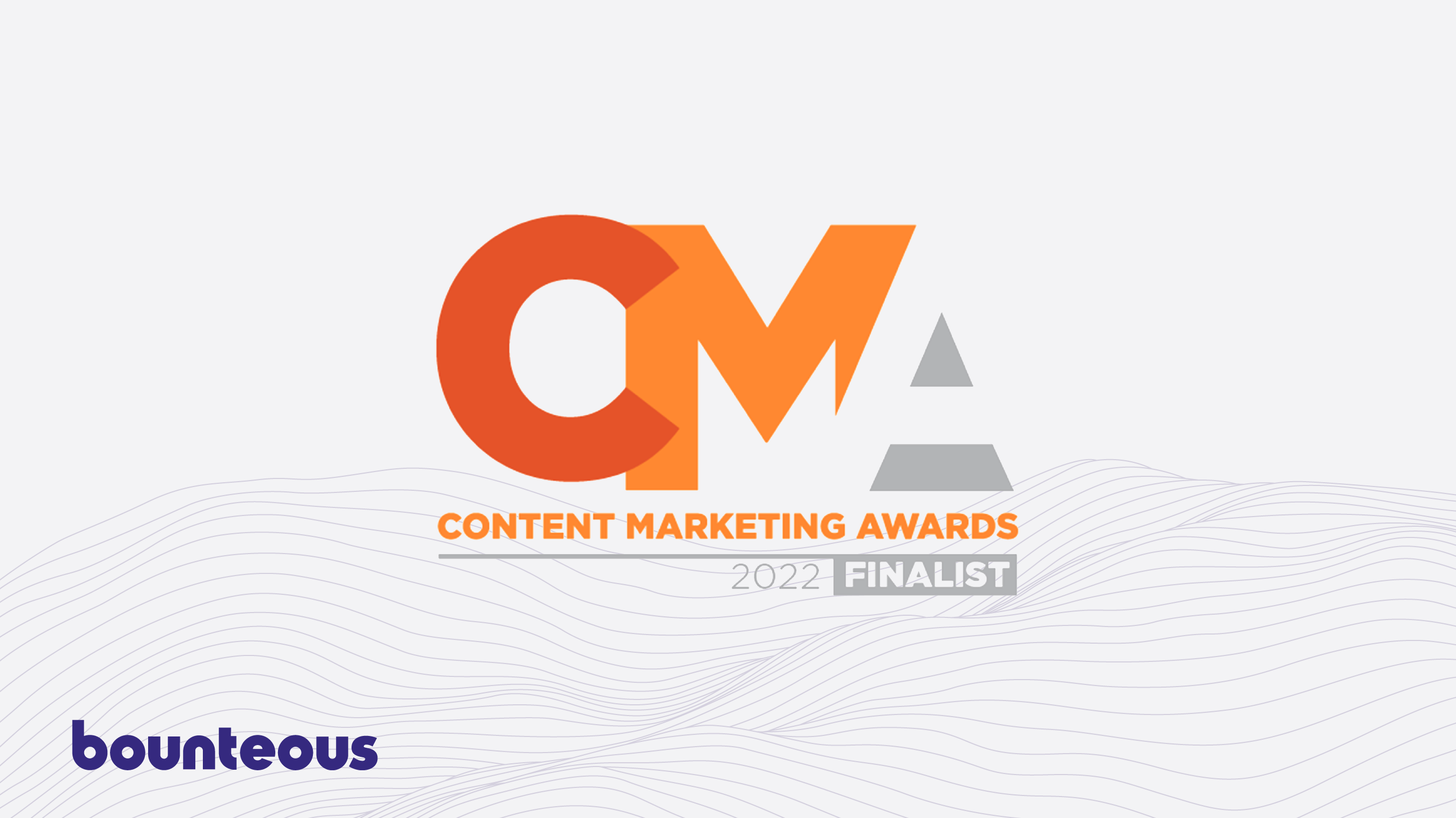 CHICAGO, IL — August 10, 2022 — Bounteous, the digital innovation partner of the world's most ambitious brands, has been named as a finalist in the "Best Use of TikTok in Content Marketing" for driving brand love for Wawa in the 2022 Content Marketing Awards, the largest and longest-running international content marketing awards program in the world for content creation, distribution, and innovation.
This is the company's second time being honored by the CMA. Bounteous was honored with two finalist distinctions in 2021, including the Paid Advertising/Content Marketing Integration category for their collaboration in education, ad technology, and expert ad management.
"Wawa is an exciting brand to partner with; they have a highly-engaged, passionate following that's been fun to grow on TikTok," said Marc Blanchard, Chief Experience Officer at Bounteous. "We're proud to be recognized by the Content Marketing Awards for this work."
Bounteous has broken through a crowded industry to become one of the leading digital insights firms in the world with its unique Co-Innovation enablement method and world class talent. To create more effective customer experiences, Bounteous combines a wide variety of specialties, including strategy, marketing, platform implementation, and operations, informed and inspired by Bounteous' Co-Innovation methodology and digital expertise.
Judges assessed nearly 1,000 entries across 80+ categories, which recognize all aspects of content marketing, including the best in strategy, automation, research, social media, video, editorial, illustration, design, and much more, across many different industries.
The Content Marketing Awards are owned and presented by the Content Marketing Institute to recognize and award the best content marketing projects, agencies, and marketers in the industry each year.
About Bounteous
Founded in 2003 in Chicago, Bounteous is a leading digital experience consultancy that co-innovates with the world's most ambitious brands to create transformative digital experiences. With services in Strategy, Experience Design, Technology, Analytics and Insight, and Marketing, Bounteous elevates brand experiences and drives superior client outcomes. For more information, please visit www.bounteous.com. For more information about Co-Innovation, download the Co-Innovation Manifesto at co-innovation.com.
For the most up-to-date news, follow Bounteous on Twitter, LinkedIn, Facebook, and Instagram.