Future Proof Your Martech Stack to Leverage Customer Data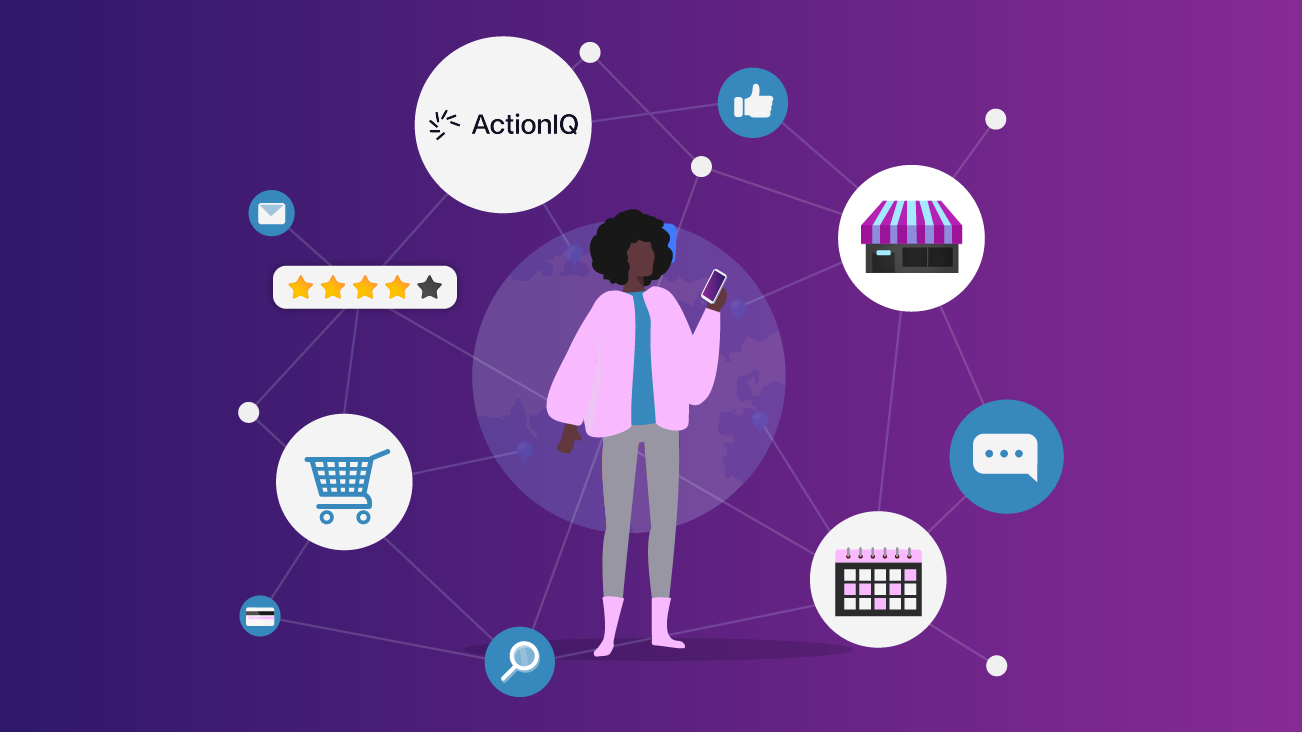 The death of third-party cookies presents a massive change in how digital advertisers will target their audiences. While many continue to leverage third-party cookies while they still can, brands are looking toward first-party customer data – and I think this application to digital media is one of the most under-appreciated opportunities for customer data platforms (CDPs). Brands typically look at CDPs to solve challenges with first-party data integration with use cases focused on email and web personalization, while their application in digital media is often an afterthought, especially as many brands use a relatively hands-off approach to managing those channels through agencies.
Previously, those agencies have leveraged data management platforms (DMP) that relied on third-party cookies, to identify and target anonymous top-of-funnel users. With the deprecation of third-party cookies, vendors retiring DMPs, and customer expectations rising, it's critical to adopt a future-proof marketing technology stack that will enable brands to create exceptional customer experiences. Acquiring new customers through paid media will require businesses to adapt their technology and reimagine their customer data.
At Bounteous we've worked with dozens of leading organizations to better leverage their data in marketing and advertising, and I sat down recently with a couple of colleagues to discuss the future of data in digital media: David Rewalt, Senior Director of Marketing Services Partnerships at ActionIQ, one of our technology partners and a leading CDP; and Ryan Hurley, VP of Media Strategy here at Bounteous.
Based on our conversation, we outlined three broad steps that businesses can take to build a scalable Martech stack that will empower powerful, customer-centric user experiences that are inclusive of digital media channels.
1. Assess Your Customer Data Maturity
Understanding your organization's maturity when it comes to first-party data is the first step in reimagining your approach. What data and technology do you currently have in place? Is there a common understanding of the current state of data and marketing technology between your marketing and IT teams?
From here, businesses can reassess the way they reach audiences through the lens of first-party data. Focus on key use cases that emphasize the capabilities you will need to target and personalize communication across channels to prospects and customers going forward.
Many organizations find that they lack a centralized record of customer interactions. Achieving a unified, comprehensive and secure view of your business's customer data that is accessible across teams is key to not only achieving a future-proof solution, but enabling the ability to deliver even more personalized experiences.
2. Augment Your Customer Data
Marketers have long tackled a complicated set of challenges in targeting the identities of their audiences. These types of users span:
Anonymous users: Website visitors and others who have not yet shared any personal information — about whom our data is mainly third-party and managed in DMPs today
Known users: Users who have shared their email address, logged into an experience, made a purchase with a credit card or loyalty program ID, or otherwise have identity information — they exist in our richer, first-party data sets
Historically, both of these audiences have been managed mostly independently in their respective technologies (DMP and customer data platform), with users crossing over when identifying information becomes available. But with the loss of third-party cookies and DMPs, we have to re-think this.
Where does anonymous user data live in a post-DMP world? The right combination of tools and processes can help solve this scenario.
By utilizing an identity graph provider like LiveRamp, Acxiom, or Neustar, marketers can augment their existing data with valuable and secure customer insights. David pointed out, "It's critical to understand if your first-party data is robust enough to satisfy your use cases – if you find you are lacking in attributes, event stream data, or dimensions needed to deliver the right experience, you can use these gaps to identify where to invest in your first-party data ecosystem to address your unique needs." Using an identity graph provider for augmentation within the AIQ CX Hub, for example, teams are able to achieve direct but controlled self-service access to the full breadth of enhanced customer data.
This combination of anonymous and known audiences allows a variety of processes and tactics that benefit digital advertisers, including:
Prospecting:
The ability to ingest anonymous audiences from identity graph providers to manage journeys and audience segmentation upstream from advertising tech
The ability to leverage first-party data for lookalikes to known customer audiences and suppress audiences within prospecting
Mid-funnel anonymous-to-known:
The ability to match identities between identity graph providers and walled gardens with first-party data as behavior allows
The ability to retarget audiences with members consisting of varying levels of identity information
Leveraging a CDP like the ActionIQ CX Hub paired with a trusted identity provider represents a combined solution for fully comprehensive first-party data marketing within the boundaries of privacy regulation, enabling brands to scale customer journey management from the very first interaction onward.
3. Enable Advanced Segmentation
With market saturation and customer expectations continuing to rise, it's important to offer seamless and intuitive customer experiences. Reaching the right customer at the right time is key to not only acquiring customers, but also retaining them.
A CDP gives businesses governed access to data, providing cross-functional teams with the ability to quickly develop dynamic segments. Ryan works with client customer data daily in planning media and said, "Having a sophisticated and comprehensive understanding of customers is key in offering a great experience. The goal is to find your next best customer and optimize toward a single segment and avoid the noise that marketers are exposed to. This can be done through a CDP."
Enabling teams to get more granular in their segmentation provides more personalized customer experiences across the entire customer journey, but automation is fundamental to making this happen. When businesses invest in automation, they increase efficiency and avoid manually analyzing every new contact that enters their funnels. This supports better cross-channel targeting and conversion growth. The right technology will replace outdated tools that rely on third-party cookies and prepare your organization to not only navigate future disruptions but enhance your strategy by keeping customers at the center.