Operationalizing Digital Transformation for Convenience Stores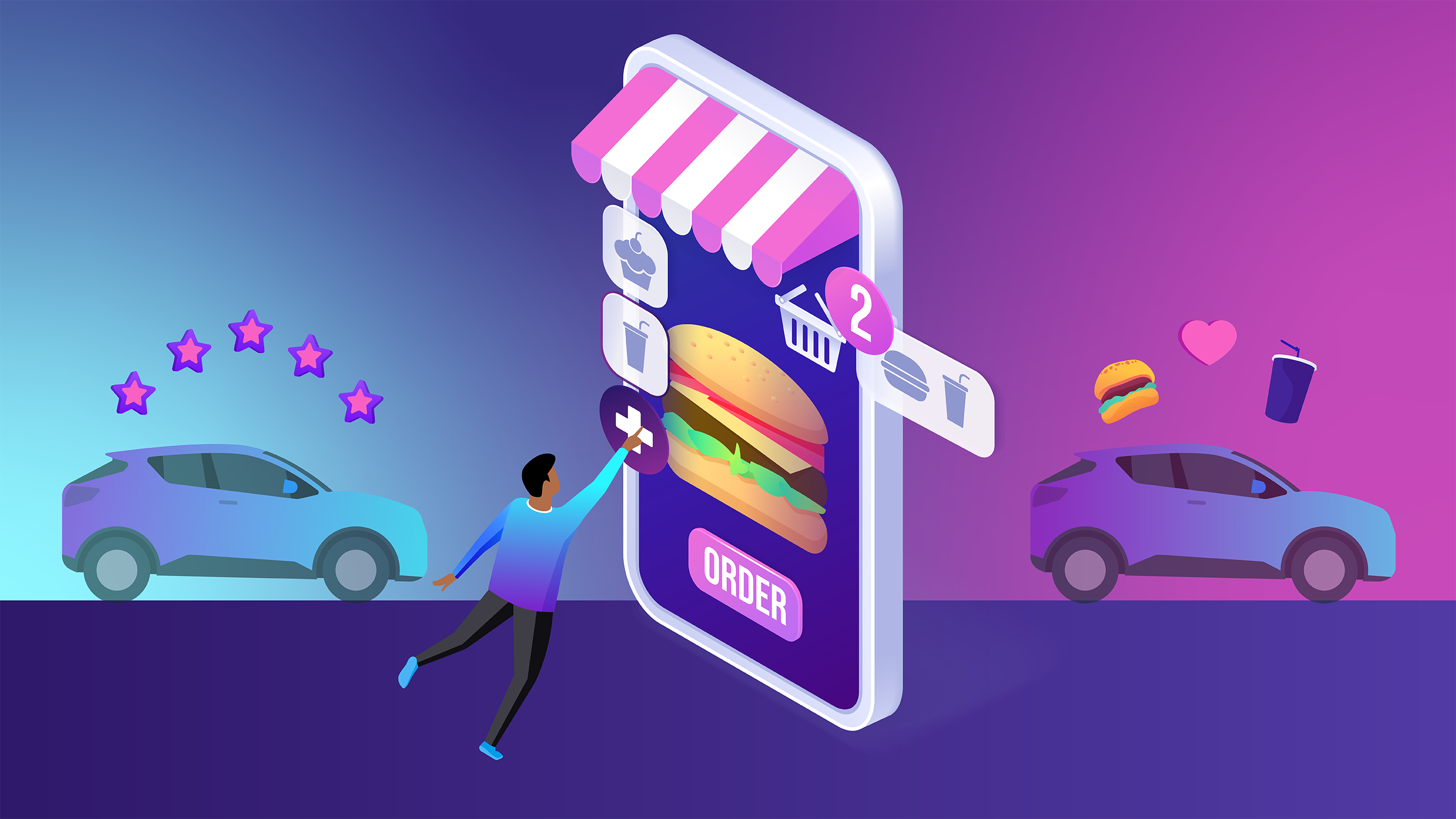 The ability for convenience retailers to operationalize digital integrations is a critical stage as they advance in digital maturity. Taking a retailer's vision from concept to operational execution—instituting a loyalty, delivery, or curbside pickup program, for example—requires significant planning and a mature digital ecosystem to ensure a smooth transition for both store staff and customers.
As convenience retailers advance in digital maturity, investments in both internal resources and partnership resources should grow as their technology platforms evolve. But what does it actually take for c-stores to make digital transformation happen in practice? First, it's essential to understand the distinct phases of digital transformation and exactly which stage your brand is in (hint: most c-stores are still in stage one). Once that is established, you can formulate a plan to move forward.
What Defines Digital Transformation?
The Bounteous Path to Digital Maturity Model includes five stages of digital evolution. Convenience retailers In the first stage, Inaction, lack the digital capabilities to support contactless payments, online ordering, loyalty or personalization. About half of c-stores can be considered in this phase as of late 2022.
Almost 38 percent of c-stores have begun their journey toward digital maturity and moved into the next phase—Initiation. These brands realize that digital is the future and are taking steps to get the ball rolling. Just as restaurants had to adapt to changing consumer ordering habits, c-stores must do the same, and early adopters will outpace their competitors. In this phase, a digital presence is functional, yet predictable, relying on one-size-fits-all online ordering templates and somewhat disparate engagement channels such as third-party delivery services (3PDs) like Uber eats, DoorDash and Grubhub.
Only a small number of c-stores (5 percent) can be considered in the next phase, Foundation, based on their digital offering. Here, the operator moves to a custom platform that provides a more unified view of the customer as a foundation for digital growth. The next phase, Acceleration, is where c-stores kick it up a notch, investing in technology that delivers specific insights about individual customers and experimenting with cross-channel marketing that includes mobile ordering and native apps. About 5 percent of brands have progressed into this phase.
The final stage of digital maturity—of which less than one percent of c-stores brands have achieved thus far—is Innovation. At this stage, digital offerings are a strategic point of differentiation and brands are positioned to gather a treasure trove of data that informs platform development and CRM. These brands do the work to discover and create unique, memorable experiences that organically cultivate brand loyalty. They realize that digital maturity is not a sprint to the finish line, it's more like a marathon: slow and steady wins the race.
As Foodservice Offerings Grow, C-Stores Need More Digital Tools
A significant portion of post-pandemic convenience retailing continues to build on the popularity of convenience foodservice offerings. During the pandemic, c-stores, like restaurants, relied on 3PDs to receive orders and payment and deliver their food—and paid with heavy surcharge fees. Store staff were trained on receiving and processing these orders for pickup by the delivery service with minimal interruption to their daily workflows. That was fine at the height of the pandemic, but relying on 3PDs to represent your brand and deliver the same level of service you do isn't the best approach anymore.
To the contrary, retailers that invested in their own mobile ordering platforms over the past few years are delivering digital experiences that are more on-brand and engaging for customers. Operationally, these retailers developed their own capabilities to both sell and market their foodservice offers to customers who utilize these platforms. In tandem, their marketing teams developed promotional offers and incentives to encourage orders and increase adoption. In these stores, staff were trained not only on order fulfillment, but also how to educate customers on their loyalty programs, redeem offers, encourage repeat orders and ensure a smooth experience for in-store and curbside pickup.
Digital Transformation in Practice
To become an industry leader, c-stores must focus their efforts on the final stage of digital maturity: Innovation. Brands should work toward cross-channel capabilities that include mobile ordering, delivery, curbside pickup, loyalty programs and personalized customer experiences. This requires robust analytics capabilities that provide deeper insights into customer behavior.
For example, tag management helps determine which digital behavioral events need to be captured to accurately measure web and app performances. Tag management tools such as Google Analytics and Google Tag Manager are used to implement the code needed to capture this data. Pixels and other tokens are also used to track digital behavior and conversions - especially with email, social media and advertising. Data is also captured for CRM and Loyalty purposes which include customer attributes and behaviors outside of web and app events. This step is critical to obtain the data needed for Advanced Analytics. Finally, key metrics are used to evaluate success and power digital strategy.
Building Loyalty at The Operational Level
Just as with mobile ordering, retailers have the option to choose a "template" option that allows them to bring an app or loyalty program to market. These templates serve as a framework and serve their purpose, allowing a brand to bring an app or loyalty program to market fairly quickly. This has been a first step for many brands as it allowed them to start somewhere, but has made them a laggard in their digital maturity.
The challenge is that customization can be extremely limited on these templates and doesn't allow for a compelling customer experience. For example, a brand may be limited to only changing the colors and logo, so their app will likely look very similar to many other brands. Retailers have found that they need to be more ambitious in investing into their digital platforms and loyalty programs to provide a customer experience that is engaging and simple for loyal customers to earn and redeem. With this control, however, comes responsibility: retailers must commit to both internal resources to manage the program, as well as outside partners with the expertise to build and maintain momentum pre-and-post-program launch. Additionally, store staff must be trained and educated about the program, its benefits for the customer, and how to support and drive adoption at the store level. Establishing goals for app downloads usage and offer redemption based on robust analytics and insights—both at the corporate and store levels—can further align operational teams to deliver more value for the customer.
Operationalizing a Seamless, Unified Guest Experience
The overall digital customer experience that a customer has with a retail brand depends on several factors.
First, digital assets such as websites and mobile apps must be continually updated with the latest technology that delivers a modern experience for the consumer. This requires a dedicated in-house marketing effort and resources, and typically a partnership with companies like Bounteous who have the experience and expertise to execute the brand's vision at scale.
Second, the user experience (UX), including brand messaging, should be consistent across platforms. The customer should have the same level of personalization and consistent UX whether they engage with the brand inside the store, at a self-order kiosk, on the website or via the brand's native app. This requires ongoing management at a strategic level to ensure alignment across digital assets.
Finally, customer data management is essential to providing the personalized and consistent customer experiences that drive engagement. Creating relevant offers, promotions and overall communication requires a CDP strategy and technology stack that can support this level of data collection, aggregation and analysis. A retailer's technology resources should be dedicated to the implementation and ongoing maintenance of a CDP as the digital program continues to scale.
How C-Stores can Improve Their Digital Maturity
Figuring out where to go next starts with evaluating a c-store's current digital customer experience within the Digital Maturity Model to determine which stage the brand is in. Our expertise with regard to the most innovative, cutting-edge CDPs, mobile ordering, loyalty platforms and tech ecosystems — combined with our proprietary technology accelerator, NomNom™ — puts us in a unique position to:
Evaluate a convenience retailer's unique needs
Make strategic recommendations that will help them achieve their business objectives.
Build out the tech stack required to support a retailer's CDP and optimize the digital customer experience leveraging this database
Help retailers generate higher engagement through a more compelling digital experience
To learn more about how Bounteous can help take your digital transformation to the next level, download our free ebook, Custom Mobile Apps: Taking the Next Step in Your Digital Maturity Journey.