The Way Forward: Google to Sunset Optimize on September 30, 2023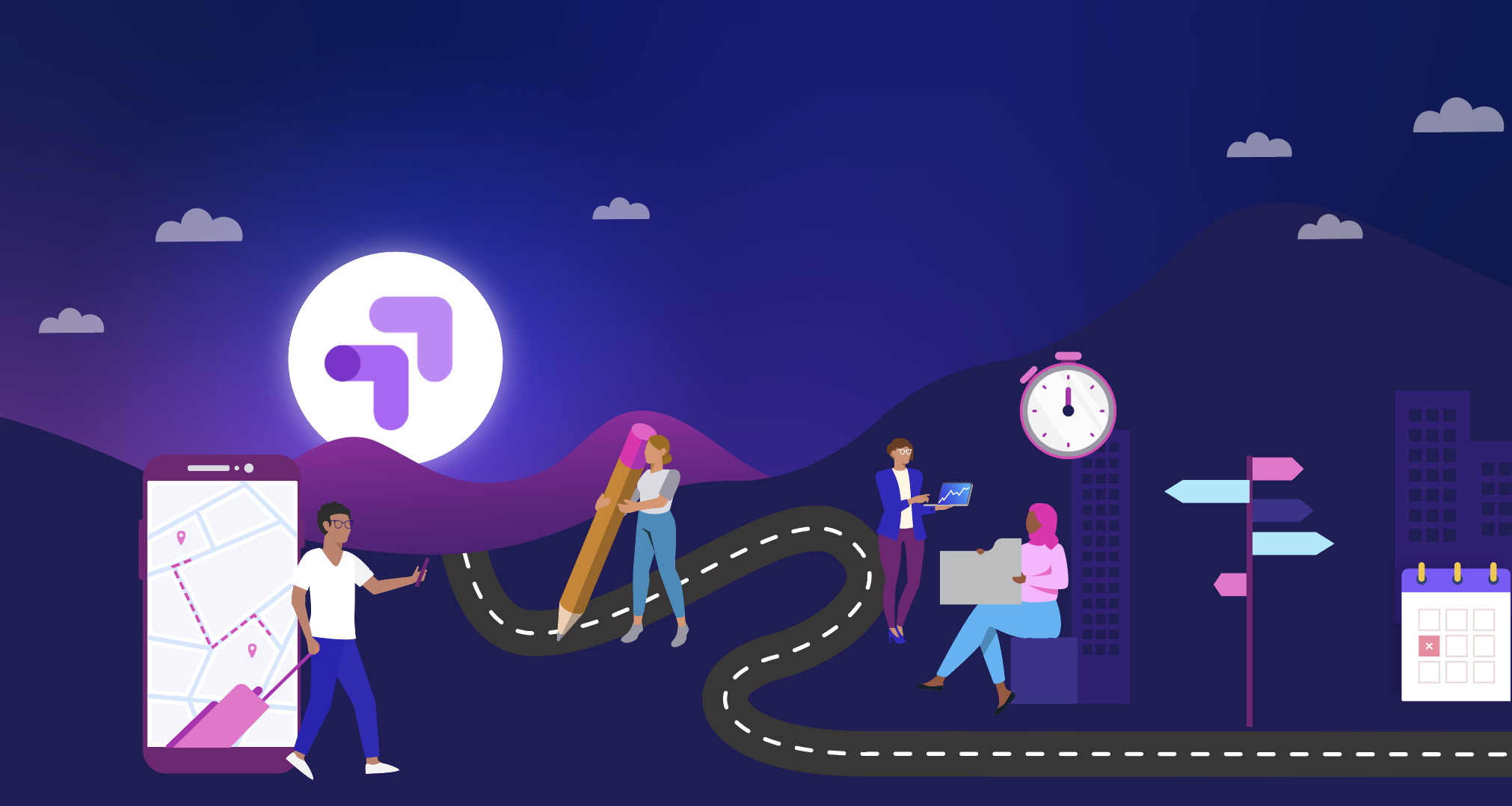 On Friday, January 20, 2023, Google announced it will be sunsetting its Optimize product. The announcement comes after months of speculation and states that Optimize, Optimize 360 and all Optimize integrations will no longer be available after September 30, 2023. 
What's Going On?
Towards the end of 2021, Google announced Optimize would no longer be commercialized as a standalone product and plans were put in place to integrate Optimize into Google Analytics 4 (GA4). 
However, just recently they instead announced the official sunset of Google Optimize and Optimize 360 as of September 30, 2023. As outlined in the announcement, Google's goal for this sunset is to create a better customer experience for experiments and optimization by evolving the product's role from an experiments provider to a machine learning and measurement platform, a key strength and focus area of Google Analytics. This new role will enable Google to integrate GA4 with A/B testing data to achieve a better customer experience.
Since its launch over five years ago, Google Optimize and Optimize 360 have been beloved testing products amongst practitioners and marketers. They offered small businesses and enterprise solutions the ability to test and deliver better digital experiences to their customers. Over the years, our certified Google experts wrote numerous articles on ways to enhance and deliver engaging customer experiences through personalization and A/B testing through Optimize.
Many companies that use Google Optimize will need to consider what comes next, so we've consolidated what we know about the Google Optimize sunset announcement, we've asked our experts and leaders across marketing and analytics to weigh in, and we've identified a number of steps to start taking as you consider what comes next.
Key Facts on Google Optimize 2023 Sunset
Optimize is currently available to UA360 customers through an Optimize 360 contract and to GA4 customers free of charge via an integration
On September 30, 2023, both the Optimize 360 product and the integration in GA4 will be sunset. This will allow Google to focus engineering efforts on the GA4 migration and improve how A/B tool users analyze their experiments in GA4
Clients renewing on UA360 through H1 2023 via the new exception process will be able to renew on Optimize 360 with a contract end date for Optimize 360 of September 30, 2023, or earlier.

Google will be making updates in 2023 so that Optimize 360 orders that extend past this date will be blocked
Clients using GA4 will have access to Optimize on all containers linked to GA4 via the integration, until September 30, 2023

Existing UA360 clients that have signed a GA4 contract will be able to continue using Optimize 360, linked to UA360, free of charge until September 30, 2023. Customers will need to keep their Optimize containers linked to UA360 properties; Optimize containers can only be linked to either UA360 or GA4 properties - not both and UA360 is being sunset July 1, 2023.
What's Next?
For many organizations, this is an opportunity to evaluate their optimization program's maturity and understand its value, keeping in mind overall business goals and objectives. Knowing very well that in the next few months, there is a potential need to consider a new tool, it is important to start thinking of what the transition plan should look like and what it would take (in terms of time, resources, and budget) to enable this transition. 
 
Our Conversion Rate Optimization (CRO) experts have been successfully helping clients of different sizes with such transitions. Whether it is helping select a new tool and implementing it, training the client on the tool and helping them lay the foundation for a CRO program through building strategy and executing it, we've partnered with companies to guide them through transitions like these and realize value from a realigned focus.
Choosing a New A/B Testing and Conversion Rate Optimization Tool
Once the decision to potentially purchase a new product is made, it is important that key stakeholders involved in this process come together to chalk out the transition plan. A clear transition plan needs to be crafted to ensure the teams are working towards the deadline. 
First of many steps in this process is to assess the tools for their capabilities and features. There are a plethora of optimization tools available today for marketers to pick from. It is very important to understand and compare these tools against business requirements during this process (more details on this below).
Once the tool has been selected the next step is to outline the implementation process and involve the right stakeholders to ensure successful and timely implementation.
At the completion of the implementation, any existing or planned optimizations can be transitioned to the new tool. It is important to keep in mind that there could be a need for a freeze period where no new optimizations are being executed to ensure a seamless transition to the new tool before resuming business as usual.
Factors to Consider When Selecting a New Tool
As you tackle the process of investigating and deciding which tools to evaluate and how to choose, make sure you're bringing the right stakeholders to the table. Personalization, A/B Testing, and Conversion Rate Optimization are large initiatives, usually with stakeholders across various teams. Too often though, teams are siloed and may not include everyone necessary to not only make the decision, but to make sure the implementation is successful, and that the tool provides value.
This is a great opportunity to reset, and bring in the right people from the beginning. Consider if an impartial third-party agency or mentor might be helpful in navigating tricky conversations or recommending the best tools to evaluate.
Current Ecosystem
The existing marketing technology plays a considerable part in selecting the right optimization partner. Although increasing conversions and positively impacting the bottom line of the business is the main goal of the tool, it is not the only goal, however. The success of the tool depends on how well it integrates with many other systems within the marketing tech stack.
We have seen over and over again clients facing issues: 
With the tool not integrating well with content management systems that host content and images for testing
Not having a seamless integration with the main analytics platform which is responsible for reporting on the success of the use cases (which is imperative to all testing and personalization)
Not having a connection with an audience and data management (CDP) system that enables targeting and personalization.
It is also good to check if this tool can enable testing on other marketing channels such as social, email etc. This helps keep all optimization capabilities in one tool (keeping governance in mind) and reap the benefits of cross channel optimization for integrated marketing campaigns. Thus, it is important to make sure existing and planned technology architecture is kept in mind when selecting an optimization tool.
Business Goals
Clearly outlining and defining business objectives is imperative in helping understand the kind of optimization tool needed. In our experience, we have seen clients use optimization tools the most for the following three scenarios
For robust personalization and experience orchestration which requires a tool that has the capability to do just this in multiple channels/touchpoints delivering unique experiences 
As an alternate CMS tool to implement features on digital properties which are time sensitive and cannot rely on the CMS dev cycle that can take months to implement 
To aid the UX team in testing features before rolling them out on the entire digital property
Each organization has its unique set of goals and objectives that needs to be the foundation for any optimization program or tool.
Implementation and Migration
Implementation of this new tool on the digital property is the next step in this process. In this step, it becomes important to involve the right team members such as dev and engineering teams who are responsible for the actual implementation work. In large organizations, many times these teams will need to be involved much earlier in the process since they may be operating in an Agile environment which requires months of planning and preparation. In smaller organizations the engineering teams can be more flexible with their process. Implementation and integration with other technologies such as CMS system, analytics platform etc. are extremely important and key to successful operationalization of the tool.
Once the tool is implemented, any existing optimizations/AB tests in the current tool (in this case Google Optimize) need to be migrated to the newly implemented tool. This migration needs to be planned thoughtfully such that there are no issues with user experience and tests are not halted half way through their run time. Once migration is complete, teams can start to use it as per their plans.