A Simple Start To A Powerful Analytics Strategy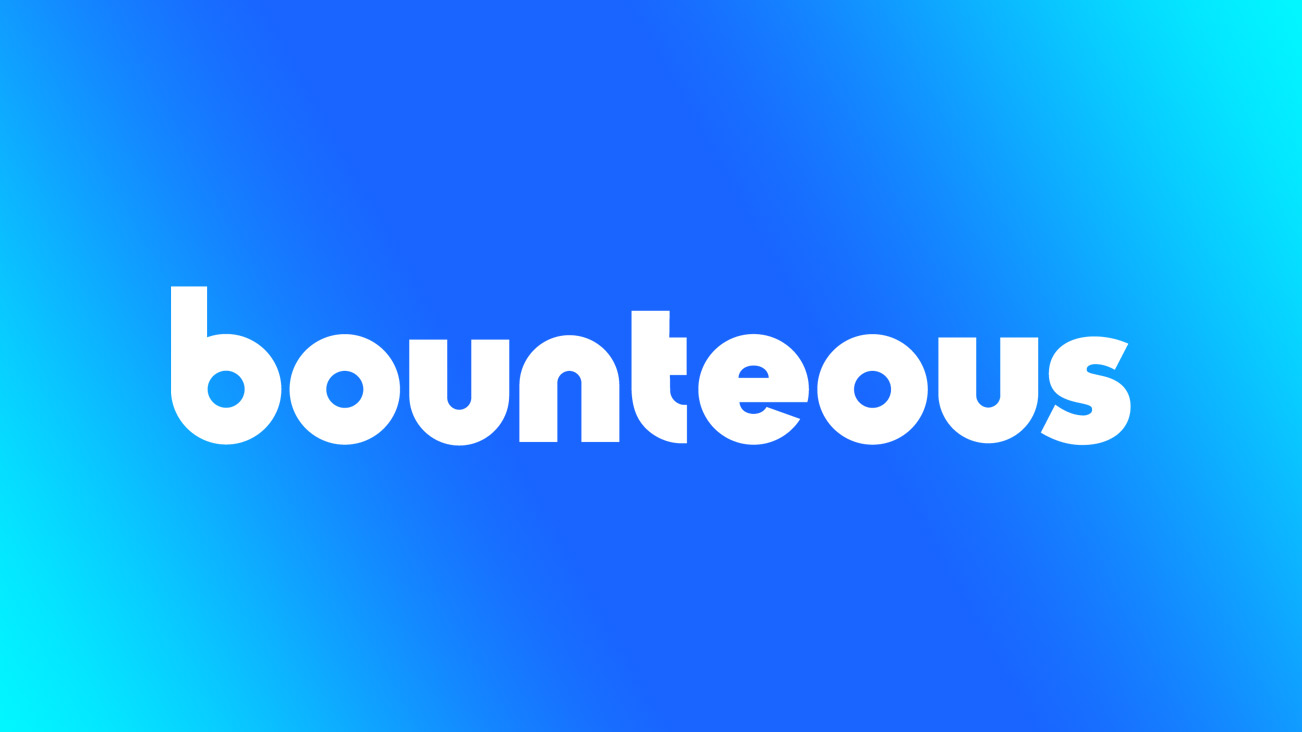 For analytics enthusiasts, it's easy to be eager to explore all of the possibilities and opportunities that come with using Google Analytics and Google Tag Manager. There's just so much to get into! Events, channel groupings, custom dimensions, content groups and recipes – not to mention the extra features and reports in Google Analytics 360. Maybe you want to dive into Data Studio or Google BigQuery right away or maybe you are inspired to tackle challenges like custom form tracking or calculated metrics.
Step Away from the Computer
For now, let's take a breath and toss those thoughts a raincheck. Close all the tabs in your browser and tell your developers to take it easy. In fact, step away from your computer (after reading this post). We're venturing into pure strategy mode by putting away our tools, tech and reporting gloves temporarily. We'll mix in Google Analytics ideas here and there but the focus will be on an overall plan, not the technical part of tracking or logistics. This is a scary territory and a lot of times more difficult than the implementation portion of web analytics.
This area is subjective; it deals with context and your experience as a marketer, and others may be looking to you to help guide the decisions and plan moving forward. Remember this: when you hear the buzzword of the decade, "data-driven", driven is a synonym of guided. Humans pilot the process. So, it's the responsibility of you and your co-pilots to set a destination and create map before taking off to the clouds in the correct direction.
We have a post by Sayf Sharif about Understanding a Measurement Strategy – a great turbo-start guide to what a Measurement Strategy is and how to use it.
An Analytics Goal Too Far: Understanding Measurement Strategy
By: Sayf Sharif
Published: November 16, 2015
For this article, we're going to go a little deeper into the communication and planning which can be more complicated with larger or niche organizations. The goal is for your web analytics practices to be effective, efficient and specific to your company.
As a side note, technical issues or data inaccuracies can throw the whole decision-making process off. Before venturing too far, make sure that the data have been thoroughly audited and implemented correctly to get a true starting point and baseline.
Your Company, Your Strategy, Your Goals
The first step in strategy is simply deciding what category that your organization falls into. Keep in mind that it's possible to fall into more than one type. Are you a publisher? A self-service site (like airlines)? A retail store? You are likely ready-to-go with that answer but considering the vertical or horizontal industry and space that you cater to can allow for some pre-strategy research. No need to start from scratch since you can begin by digging for ideas, checking out competition or even looking up related case studies on what others have done!
For some organizations, a disconnect can sometimes occur between executives, marketers, analysts and the development/web team (or any other team between). Let's say the analysts dig in and report on the overall trends, the marketers create a presentation combining these trends with other online/offline initiatives …maybe even with PDF's or PowerPoint, then the executives look at the session count, bounce rate and pageviews and say, "So? What does this mean for our profit this quarter?" Panic ensues and the developers are given a ticket with 100 events to add to every button click, form submit, hover and link on the site.
Don't do this! Get at least one person from each of those departments into your next meeting. What you don't want to happen is a slow, revolving process that doesn't result in insight. How do you avoid being left empty with no answers? Arming yourself with questions for your data! It's simple- if you have a question, you will get an answer. Or you will come up with an action item to find out how to get that anser. Keep that in mind for a strategy meeting.
Here's an example agenda:
What are our company's goals this quarter, in general?
How does the website represent the company and help those goals?
What are some guesses or theories about the people who come to the site?
What are some thoughts on what marketing efforts are working in terms of those types of people?
Have everyone pick one action or behavior on the site that they think is most important (Bonus round: check-in next quarter to see who was correct!)
What information from the website do you need to make smarter decisions?
Even with those few bullet points, you are ready to start. Notice how the intent wasn't to bring the team into a meeting to talk about session timeout, tracking code, Google Tag Manager containers or event naming conventions. You're already on your way to efficiency because from top to bottom, each team will now have an idea of what specifically may be asked of the data and will view it under a more personal, mindful eye.
Other points are likely to come up but whatever the result of the meeting, the next step is to relate it to measurement. In Google Analytics, there are indicators involving default data as well as custom configuration to help understand and act on user behavior. In the section below, I'll provide some ideas to get the ball rolling on developing a full Measurement Strategy – some relate to metrics that you can use today such as segments and standard reports!
Where Do We Start?
There are many different ways to approach your analytics strategy, what's #1 on our list and who is going to make sure it gets done? Discuss the following approaches with your team to determine the best fit for your company.
Follow The Money
What are you paying for and is it working? This simple method says start your strategy with these departments, advertising and marketing, to make sure that they really understand what is working and what is not. Prove with data how important different channels are and challenge your assumptions.
Take social media, for example, which has wildly different applications based on industry, brand, product type. Even if you're not "paying" for social media, it still comes at a cost for time and effort. Make sure your investment in social media is matching your return, or that at least rooted in data, for example, "We're investing time/effort into social as a brand driver, even though we know it may not impact leads and sales directly."
Who Can Benefit The Most?
Go back to the discussion topic above about what questions can you answer with better website data. Are you planning a website migration/redesign? Start with data and questions related to content, usability, and technical specs. Are you creating a new content strategies for online/offline? Focus on which content works best, test different messages with other tools, see what advertising audiences convert the highest.
Who Can Really Own It?
Perhaps the most realistic tactic to follow, though not initially what I would recommend, it's important to remember that implementing an Analytics strategy will take time and effort. It requires someone internally in charge of distributing information, following up on what's working and what's not, continually making sure things are tracking correctly, and looking for ways to improve. Lumping Analytics onto the shoulders of an already-maxed-out employee will only lead to unmet expectations and frustration.
Ideas Around Measurement
The best way to demonstrate a strategy is by example. Our example here will focus on Business-to-Business (B2B), concerning companies that market to other organizations instead of individual consumers. So, I'm already done with step one of deciding what type of business I am dealing with at the highest level. Below are the initial bullet points with example answers for a B2B company.
Q: What is the overall business objective for the quarter?
A: To close large sales offline
Q: How does the website help?
A: It generates leads (starting a trial, sending contact information)
A: It also helps answer questions, or teach people about us
Q: What are some guesses or theories about the people who come to the site?
A: The users are a split of researchers/influencers and budget/decision-makers.
A: People find us from our social media sites and our paid advertising.
Interesting theories! Let's focus on some of these points to move toward the data. Each of these answers can help us create a list of next steps and will likely be a combination of surfacing/distributing reports already in Google Analytics, adding additional data to Google Analytics to enable better reporting, or changing internal processes to ensure measureable and accurate information.
Matching Actions to Our Answers
From above, we can see that out of our strategy meeting, we have specific ideas about how people find out about us. We can find out a lot of this information right away by looking at the existing reports for traffic sources (under the Acquisition section) and how they contribute to our overall site traffic.
There is a lot of information we can get "out of the box" with Google Analytics, and there are a lot of ways to make this information better. Read through this post, I've Just Installed Google Analytics: Now What?, to determine next steps for better implementation.
I've Just Installed Google Analytics: Now What?
By: Jon Meck
Published: June 16, 2016
We came up with some ideas about what actions people can take on the website that indicate interest and could lead to an eventual sale. To see this in our analytics, we may look at the pages they're visiting. For more granular information, we'll need to have Events and Goals set up. So we can check the reports first to see if they're working, otherwise add those items to to-do list.
Learning More About Our Users
Lastly, we can start to focus on our Users – learning more about them and finding ways to measure them. We've identified a few types of users that might be coming to our example site. Let's write out more about who they are, and the behaviors they might exhibit.
Influencers may be team members tasked with comparing options, knowing more about the service, considering features and benefits among other motivations. Decision-makers, on the other hand, may be the team members who pull the trigger. This can be someone from accounting, IT, the department director or even the CEO.
You can continue to build out these persona with more in-depth with thoughts around demographics, device choice, geography and social habits. We will focus on just a few points to get the ball rolling, here.
Some measurement considerations to take it a step further with our example user analyses can be the following:
"Company Researchers/Influencers"
Organic Traffic segment (pay attention and compare to frequency, they might be comparing you with competitors!)
Returning Users segment
Pages/Session metric
"About Us" pageviews
Resource downloads (requires event tracking)
Engagement Conversions, such as newsletter sign-up (requires event tracking, goal setup)
"Decision-Makers"
Single-session conversions (requires goals)
Direct Traffic segment, especially to the homepage (possibly notified by e-mail or discussions)
Form submissions (requires event)
All Users
Multi-session analyses for campaigns, especially if this isn't an impulse buy or sign-up (bonus points for using the Multi-Channel Funnel reports and bonus, bonus points for moving toward 360-only Data-Driven Attribution)
Custom channel involving industry vertical websites
Custom channel involving affiliates and partners
Cost-data import for paid search outside of Google
Fully using all campaign parameters including content and possibly even additional, custom parameters
Your Turn
Being equipped with questions about your business, website and data are the most valuable part in creating a strategy. With a strategy in mind, you can then answer questions about the behavior of different users and the performance of the site in context.
A meaningful analytics strategy can be started by just by following a single question based on your industry or your company's objectives.