Press Release: Bounteous Receives Adobe Emerging Partner of the Year Award at Adobe Summit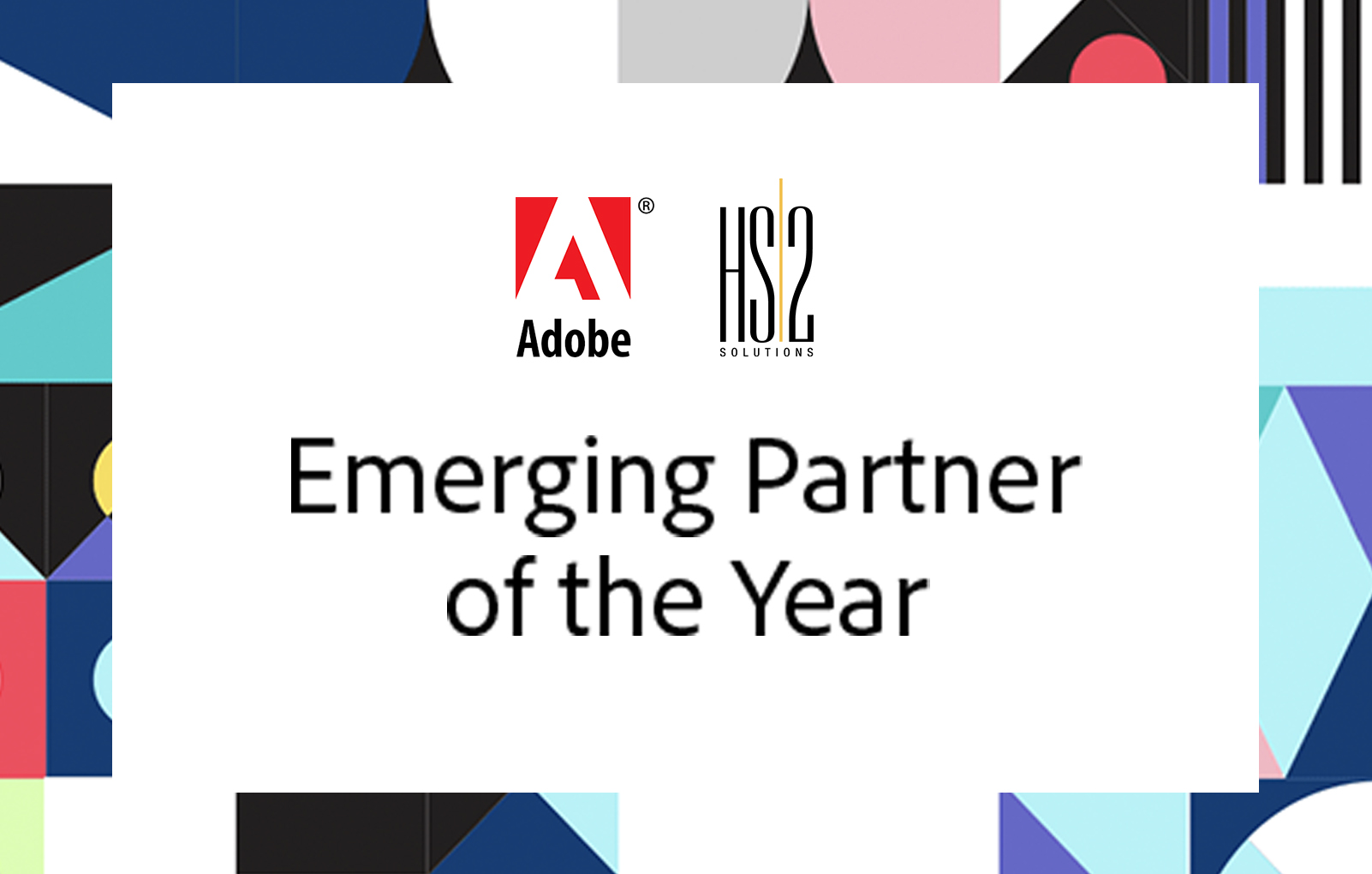 The award underscores our commitment to customizing solutions for clients
LAS VEGAS, Nevada—March 27, 2018—Bounteous, a full-service digital brand experience agency, is the recipient of the 2017 Emerging Partner of the Year Award by Adobe, a global leader in digital marketing and digital media solutions.
The award, presented at Adobe Summit Partner Day in Las Vegas, is given to Adobe's top partner that has shown the most growth and sophistication in helping clients take advantage of realizing the benefits of  Adobe Experience Cloud. Bounteous was selected for this award from thousands of partners in the Adobe partner ecosystem.
"Bounteous is adept at delivering highly customized solutions that solve unique digital problems," said Jay Dettling, vice president, Global Partners, Adobe. "This award celebrates our collaborative work with Bounteous and we look forward to strategically collaborating with them more in 2018 and beyond."
Bounteous specializes in Adobe Experience Cloud implementations and integrations with a focus on building scalable platforms that are built to last and grow. With both the customer and content author in mind, Bounteous' enterprise-wide, multi-brand platforms enable marketers to generate entire websites that leverage a wide variety of custom components.
"Bounteous has a proven track record of helping clients gain ROI through their Adobe product purchases, and this Emerging Partner of the Year distinction validates our solutions-oriented practice," said John Telford, Bounteous VP of Digital Experience Platforms. "This past year Bounteous doubled down on our Adobe practice, investing heavily in talent and resources to substantially increase our ranks of developers and business practitioners with Adobe certifications across Adobe Experience Manager (AEM), Adobe Target, and Adobe Campaign, underscoring our commitment to align with our clients' specific needs."
Bounteous has success across multiple industry verticals and solution areas. Bounteous developed an AEM solution for a multibillion-dollar automotive parts company that enabled seamless internalization to launch over 70 sites, across 60 countries, using 10 different languages, in a single year. Bounteous has also helped one of the nation's largest foodservice distributors transform its brand experience using AEM, integrating an eCommerce experience with lead capture and personalization.
The Emerging Partner of the Year Award rounds out some impressive milestones for Bounteous' Adobe practice in recent months. Bounteous' Adobe Solution Architect Brett Birschbach presents at Adobe Summit as an AEM Rock Star finalist - one of just four in the world - on Wednesday, March 28.
Bounteous is also recognized as an Experience Manager Specialized Business Partner, one of very few firms in the country with this distinction.
About Bounteous
Bounteous is a full-service digital brand experience agency that creates digital brand experiences which transforms behavior and drives results. Bounteous has capabilities within five primary service lines including strategy; digital experience platforms (eCommerce, web, and mobile development); experience design; digital marketing and audience management; and analytics and insights. Bounteous forms problem-solving partnerships with their clients to envision, design, and build their digital futures. For more information, please visit www.bounteous.com.
For the most up-to-date news, follow Bounteous on Twitter, LinkedIn, Facebook, and Instagram.
About Adobe Experience Cloud
Adobe Experience Cloud is a comprehensive set of cloud services designed to give enterprises everything needed to deliver exceptional customer experiences. Comprised of Adobe Marketing Cloud, Adobe Advertising Cloud and Adobe Analytics Cloud, Experience Cloud is built on the Adobe Cloud Platform and integrated with Adobe Creative Cloud and Document Cloud. Leveraging Adobe Sensei's machine learning and artificial intelligence capabilities, Adobe Experience Cloud combines world-class solutions, a complete extensive platform, comprehensive data and content systems, and a robust partner ecosystem that offer unmatched expertise in experience delivery.