Invite, Invigorate, & Inspire a Culture of Diversity, Equity, & Inclusion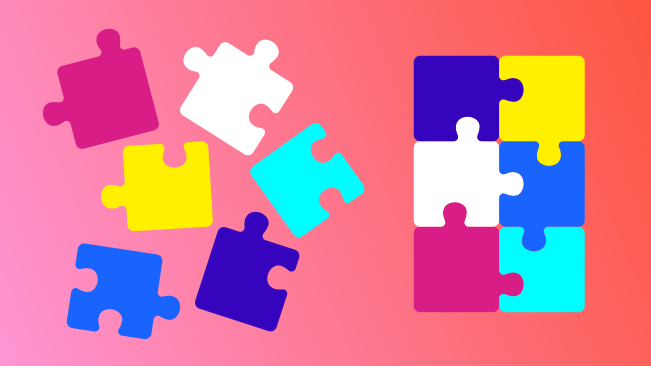 At Bounteous, we can definitively boast that we are experts at creating innovative digital products. We're accomplished at human-centered design, analytics-informed decision making, Agile methodology, and cross-functional collaboration and can expertly explain AEM components, complex data structures, Drupal configurations, and Google custom dimensions. When it comes to building our award-winning culture, however, it's essential to move beyond a 0s-and-1s approach. To create an environment where people can truly thrive and feel comfortable bringing their full selves to work each day, we need a collective commitment across the entire organization.
Smart companies understand that the terms diversity, equity, & inclusion are more than static words, sending the periodic email, or writing a tolerance policy — they are a call to action. Through a number of internal initiatives, we are experimenting and learning better ways to build a diverse workforce that attracts, retains, recognizes, and celebrates gender, ethnic, race, sexual orientation, religious, socio-economic, national, physical, neuro, and generational differences.
As part of the Bounteous commitment to this effort, we've compiled a list of the top three initiatives that are helping to transform our culture and promise to invite, invigorate, and inspire greatness in yours.
1. Invite Diversity
Move beyond once-and-done action items and think about the significant changes needed to be loud and clear about your commitment to all of your employees. As part of this effort, we weaved diversity and inclusive language into our company's core values and long-term goals to influence messaging, priorities, and initiatives. Provide benefits to all groups equally by implementing company-wide, sponsored solutions and build in-house resource groups and mentoring programs. We've seen this take hold organically in Slack, allowing additional support and discussion for our woman, parent, people with disabilities, and LGBTQIA+ (Lesbian, Gay, Bisexual, Transgender, Queer/Questioning, Intersex, and Asexual) communities, to name a few. Opening your company's doors to diversity allows a mix of people to enter; inclusion allows them to participate, influence, and positively enrich your company's culture.
2. Invigorate Performance
If you want to compete, a heterogeneous workforce is a business imperative. To truly understand and serve a diverse customer base, your company's demographics should follow suit. For example, in an industry where women typically fill less than 20% of the seats, Bounteous team members have worked to move the gender balance within our walls from less than 19% of women to 36% in less than five short years. By offering (and anticipating!) a variety of unique viewpoints, we are better equipped to successfully ideate and innovate for a wide array of clients, shape globally responsive businesses, and increase the pool of talent to attract, reward, and keep team members long-term, as shown by our unsurpassed retention rates. Simply put, diverse companies are better at innovating, performing, and staying ahead of the competition.
3. Inspire Community
Don't try to build a culture of diversity, equity, & inclusion on your own! We formed a Diversity, Equity, & Inclusion taskforce, inviting collaborators to generate ideas, implement initiatives, and provide oversight. One of our most recent hosted events, Designers of Color in Conversation, and our partnerships with local chapters of women engineers, IT professionals for people with disabilities, and public schools are great examples of increasing access to diverse populations and creating additional channels for recruiting, showcasing talent, networking, and sharing resources. And last, involve everyone in your organization through outreach campaigns, cross-company celebrations, and year-round events. Showcasing your commitment to diversity, equity, & inclusion starts with input throughout and beyond the walls of your organization.
When people feel comfortable bringing their full selves to work each day, the results are a richer company culture, increased team member satisfaction, and a thriving, creative workforce. Inviting diversity not only promises to invigorate performance and inspire community, it also promises to give your company a huge competitive advantage.