A Glimpse into Adobe Experience Platform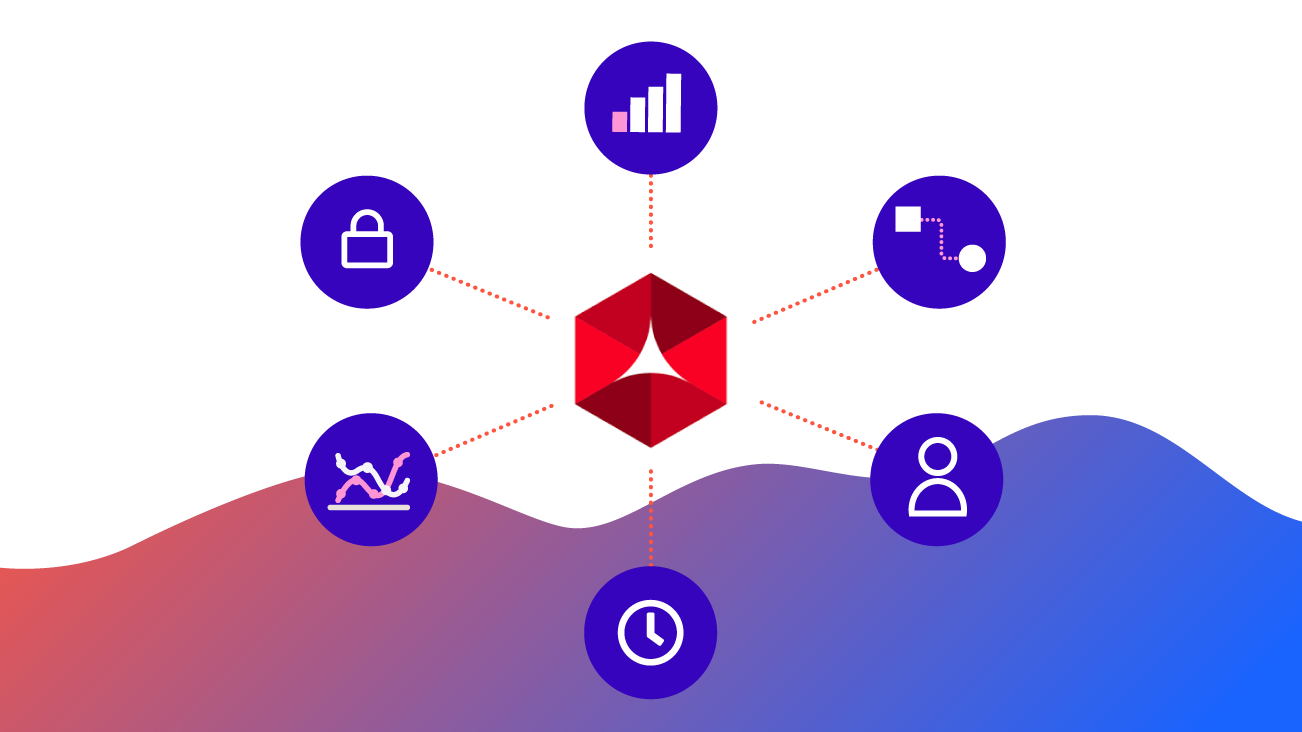 Adobe Experience Platform (AEP) is a real-time Customer Data Platform (CDP) that enables organizations to streamline the flow of data and create a single view of the customer to build seamless experiences across devices and touchpoints.
The key to increasing engagement and building brand loyalty is to create experiences across devices and touchpoints that feel like one seamless interaction. However, the customer journey has become complex over the years as a result of the following challenges:
People interact with brands through multiple devices and touchpoints, the number of which has increased dramatically over the past few years, but;
They expect the brand message to be relevant to their buying journey regardless of when and where they reach out, and;
Customers require brands to respect their privacy and manage data responsibly.
The difficulty in meeting the customer's expectations of a connected and safe engagement is not due to the lack of data or tools. It is that the data and tools are dispersed throughout the organization because organizations tend to separate their communication team into different channels to maximize efficiency. The result is a non-linear communication strategy with its own tools and data sets. 
To avoid the challenge, businesses need a way to streamline the flow of data and create a single view of the customer. The CDP was created to precisely enable the creation of a single customer profile. AEP is an open and extensible CDP because it enables orchestration of individual customer journeys at scale using Adobe's predictive model solution, powered by Adobe Sensei.
Before we start discussing AEP, let's take a quick moment to understand the characteristics of a CDP.
CDP's Core Capability
Fundamentally, a CDP is a solution built for marketers to link together data, understand customers from a single viewpoint, and communicate with customers at various touchpoints with cohesive messaging. As such, the CDP must be able to:
Stitch data from multiple sources through a pre-configured solution without the technical barriers of a traditional data warehouse. 
Enable a 360-view of customers by capturing data from multiple sources, including personally identified information (PII), and tying that data to a single customer. 
Share its data with marketing automation tools that are used to manage communication and interaction with customers.
A CDP is not a data warehouse, a customer relationship management (CRM) tool, an analytics tool, or a data management platform (DMP). It is an amalgamation of the best features of each of the aforementioned marketing technologies to provide a single customer view and share the data with marketing automation tools for a consistent experience across devices and touchpoints.
In recent years, the CDP market has experienced exponential growth. In 2019 Adobe unveiled AEP, a scalable platform that focuses on customer experience orchestrations in response to the growing need for connected journeys. Let's explore AEP in greater detail.
AEP as a Stand-Alone, Real-Time CDP
The power of AEP is its ready-to-use management and consolidation of associated and unassociated data into a single view of the customer. Marketers struggle to target known customers as a result of segmented and siloed profiles.
A unified profile gives marketers an understanding of how multiple interactions come together to move the needle. With AEP, we have the ability to hold onto data from unknown users and assign it down the road when a profile is created, identified, and matched to provide a multi-touch overview of a consumers' interactions with a brand.
AEP addresses the challenge of stitching together customer profiles and sharing these profiles to Adobe and non-Adobe marketing automation tools through a multitude of services:
Data Ingestions
Experience Data Model (XDM)
Data Governance
Privacy Service
Identity Service
Segmentation Service
Real-time Customer Profiles
Marketing Destinations
The services can be understood in three phases: Data Ingestion and Management, Unified Profile Management, and Data Activation.
Data Ingestion and Management
The process of unifying customer data starts with the ability to automate data ingestion from multiple sources. AEP reduces engineering effort with pre-built connectors to Adobe and non-Adobe applications. If a connector is not available, there is an option to send data using the platform API requests. 
Simplifying the connection between the data sources and AEP is not enough. Because data is coming from multiple sources and will have multiple purposes, it needs to be standardized for ease of management and use. Adobe created the XDM framework to standardize data and define schemas to describe the incoming data, regardless of the data type and structure.
Once ingested, data inside AEP can be governed using Data Usage Labeling and Enforcement (DULE) capability, a key feature of AEP's Data Governance Service. Furthermore, the Privacy Service has an API and interface capability that gives data administrators the ability to manage customer's requests to delete or access their data.
Unified Profile Management
Data that is securely ingested and standardized can now be used to build a unified customer profile using AEP's Identity Service. Customer data is stitched together using standard and custom identity attributes to create a single profile. Once attributes and behaviors are resolved and tied to a customer, the profile is ready to be used to create segments for activation across all touchpoints using Segmentation Service. 
Furthermore, the active customer data is stored in edge servers that respond in under 300 microseconds, making real-time, individualized personalization possible. The moment a customer interacts with a touchpoint, the action is merged with their profile and is available for fluid cross-channel personalization. 
Data Activation
The unified customer profile and segments are shared with various destinations or marketing automation tools. Adobe simplified the sharing method with pre-built integrations to Adobe and non-Adobe solutions. The format in which the data can be shared is dependent on the destination. 
For example, an email marketing platform would receive a profile export, which contains raw data, including PII data such as the recipient's email address. A third-party platform, such as a social media destination, would receive segment exports that contain pseudonymous data. 
Regardless of the destination, the built-in integrations reduce engineering effort and allow marketers to do what they do best: communicate with the consumers.
AEP beyond the CDP
AEP is leading in its class because Adobe envisioned the platform as more than a real-time CDP. With AEP, marketers can activate and personalize journeys at scale through real-time insight and end-to-end journey orchestrations within the platform.
Real-time Insight
Customers interact with brands in a non-linear order. For example, a typical user journey includes the customer using multiple devices to browse for products, often different types of products. When adding in the different types of touchpoints that the same customer can interact with the brand, it becomes difficult to compute and determine the right messaging. 
Case-in-point, experiences built using rule-based segmentation often results in disjointed experiences for non-linear customer journeys. The solution is to have real-time insight, provided by machine learning to determine the proper response to the customers' non-linear buying journey. 
The Data Science Workspace within AEP enables machine learning to be more readily available by solving for all of the barriers faced by data scientists such as:
Disparate and non-standardized data, 
Complex model development environment,
Manual deployment of the intelligent services, and
Feedback latency.
The Data Science Workspace is a one-stop data access for Data Scientists to perform data inventory, build, and deploy mode for real-time insights.
Journey Orchestrations
Beyond activating data through segment sharing to Adobe and non-Adobe destinations is the ability to automate interactions based on the user's actions in real-time across every channel. Built on top of AEP, Journey Orchestration is a standalone engine that enables marketers to design event-based interactions that respond to the users so that the journey feels like one seamless experience.
Build the team it takes to leverage AEP within the Adobe Ecosystem
AEP is powerful because it enables the marketing team to leverage data across departments, systems, and databases to get real-time insights and orchestrate cohesive journeys. However, leveraging data is just the first step. 
To build personalized, non-linear customer journeys at scale, multiple teams must activate varying skillsets simultaneously. Some of the skill sets include design to create unified experiences, development to translate the creative into code, and data science to monitor feedback. 
Companies that possess multiple in-house competencies with well-established, integrated workflows are best positioned to maximize the value of the solution and delight their customers.
---
Take a deeper exploration into the Adobe Experience Platform (AEP) in on our demand webinar recording. Members of the Bounteous Experience Platform team, Marc Infield and Ella Nguyen, discuss Adobe's unique vision for AEP and how it's helping companies compete and win in the digital ecosystem.