Navigating a Product Information Management RFP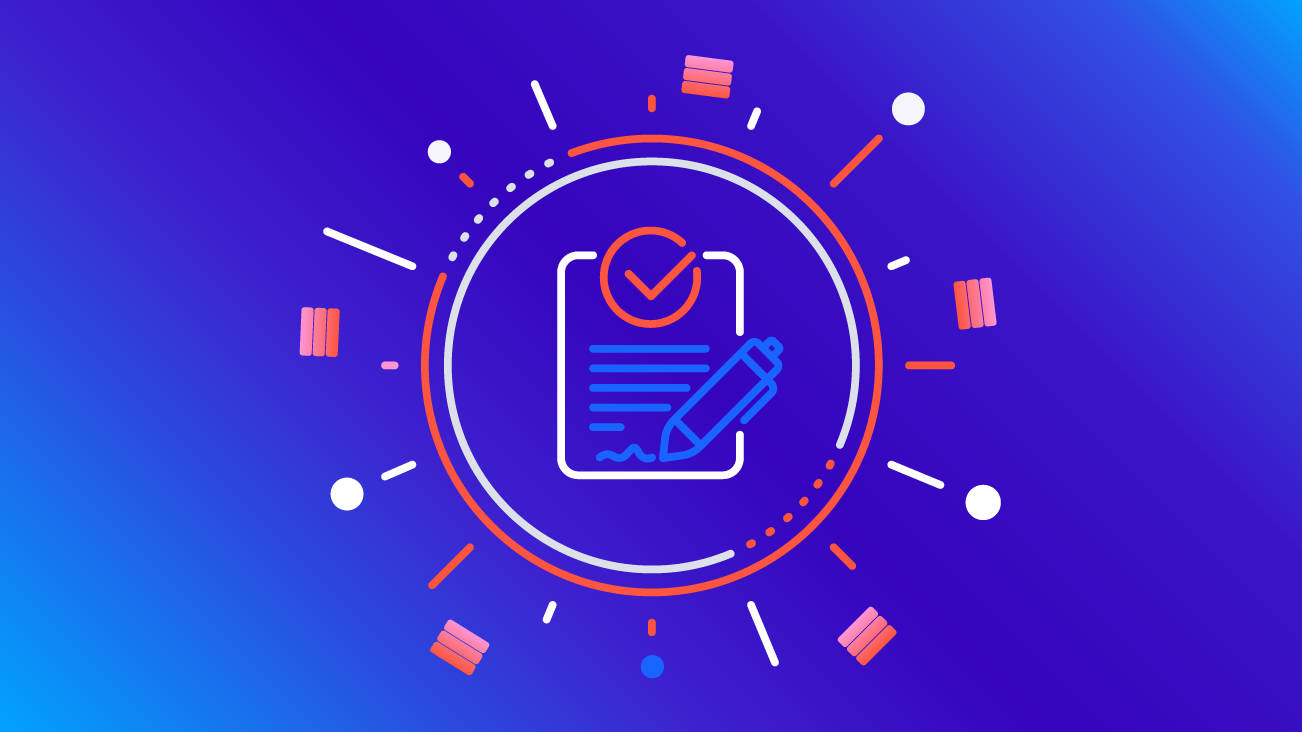 If you're getting close to issuing a Product Information Management (PIM) Request for Proposal (RFP), then this blog is for you. Whether this is your first time issuing an RFP or your tenth, we've compiled our recommendations to help you gain key insights, avoid mistakes, and ultimately end up with a PIM that launches without meaningful changes in scope.
These recommendations for preparing an RFP will greatly increase the chances your RFP results in proposals with realistic estimated costs and timelines. These recommendations are based largely on a recent experience with an RFP that was deficient—the actual cost and time needed for the Discover phase tripled, and the Build phase doubled over our initial proposal. This kind of situation is avoidable, which is what this blog is all about.
On-Demand Webinar: Navigating a Product Information Management RFP
What to Complete Before Drafting Your RFP
Most companies assign one person or a few people the primary responsibility for choosing the right PIM software and, in most cases, a systems integrator or digital agency (collectively, "SI") to lead their PIM implementation effort.
With only a few exceptions, PIM software companies typically have established partnerships with SIs. As such, most PIM companies that receive an RFP generally choose one of their SI partners and then work together with that SI partner to prepare a proposal. Sometimes the company releasing the RFP asks their existing SI to recommend a PIM but, in either case, the PIM vendor and SI generally work together to prepare the proposal.
Before you begin drafting your RFP, there are a number of tasks believed to be the most important to complete before you send your PIM RFP to candidates to best ensure that your RFP results in proposals from vendors with reasonably accurate cost and timeline estimates. By following these, you will greatly improve your odds of receiving accurate proposals.
Engage an Expert at the Start
Fewer than 30 percent of companies that would benefit from a PIM have a modern PIM. Few companies have someone on staff with meaningful, relevant PIM experience. Thus, from the very onset of most PIM initiatives, the majority of companies are doing this for the very first time.
In most cases, leadership assigns one or several staff members from IT and/or one of their digital teams the task of running the RFP process. No matter how accomplished those leading the PIM selection are in their primary roles, if they lack actual PIM implementation experience, they're going to have to make a number of "best guesses." This is not optimal or wise.
Given this, we strongly recommend companies looking to add a PIM start by investing in the services of a PIM expert. While this up-front cost is not trivial, getting an expert to help you understand the true current state of your product data and product families and help you prepare an effective RFP will ultimately end up saving your company a lot of aggravation and conflict that comes when vendor proposals dramatically underestimate actual costs and implementation timelines due to lack of product information.
Understand Your Product Data
To get accurate cost and implementation timeline estimates, companies looking for a new PIM need to clearly and comprehensively convey the current state of their existing product data. Obvious by the name itself, a PIM is a software solution that allows companies to improve the quality, organization, and management of their product data—getting it in the PIM, cleaning it, enriching it, contextualizing it, and syndicating it.
You need to dig into your existing data and be brutally honest with what you uncover (or don't). And, you need to share your findings with leadership because the "dirtier," more complex, or more scattered your product data, the more it will cost you to implement a PIM.
Understand Your Products
Another big driver of complexity, and therefore cost, is the breadth and the consistency of your product catalog. The fewer product types/families, the simpler it is to set products up in the new PIM, and the less time and cost it takes to implement. Understanding your products means evaluating your products so that you have a realistic understanding of the total number of product families.
You need to perform an evaluation of your entire product catalog to gain a reasonably accurate understanding of product types required. A PIM expert is preferred, but those with strong, fundamental data modeling skills can generally do a good job of determining the number of product families.
Bottom line, to get a realistic estimate of the cost requires someone to come up with a fairly accurate number of types of products the PIM needs to manage.
Understand Everywhere that Product Data is Consumed or Maintained
The overarching goal of a PIM is for the product data stored and managed by the PIM to be the single source of truth for your company's product information. The nature of most businesses is that if there is no single source of truth, departments will build "workaround" product data repositories that allow them to accomplish what they need to.
Letting PIM vendors know everywhere your product data lives is essential, as this information is needed to accurately estimate the implementation effort.
Understand Your Legacy Product Data Platforms' Extract Capabilities
PIM platforms, for the most part, are highly configurable managers of product data. Among other tasks, a PIM implementation requires 1) Loading existing product data from legacy platforms and product data stores that will be deprecated and 2) Integrating the PIM with platforms that will continue to operate once the new PIM is in production.
A big driver of PIM implementation cost is how difficult it is to get product data out of soon-to-be deprecated legacy platforms that manage/store product data. Many platforms support generating export files (e.g., CSV formatted files) that PIM platforms can easily ingest. Access databases, spreadsheets, and other workaround sources of product information are generally straightforward to load into a new PIM. The easier it is to get legacy product data into the new PIM, the lower your implementation cost.
Understand Your Platform Integrations
Product data tends to live in multiple systems managed by different departments. PIM implementations need to support one-way or bi-directional ERP integrations. Some companies also require DAM, MDM, CRM, BOM, PLM, etc. integrations—every PIM implementation is different.
As each integration will cost something, conveying a clear understanding of what's needed to integrate each platform with your new PIM is absolutely critical to generate an accurate estimate of the implementation effort. You're best served if you understand each system you wish to integrate and explain what's required in the RFP. This will yield proposals that accurately reflect your preferred approach to platform integrations.
Secure Senior Leadership's Active, On-Going PIM Project Participation
As with most things digital, those in control of budgets are likely to have a limited understanding of what it takes to stand up a new platform like a PIM. This is why leadership almost always delegates PIM project management to non-executive staff.
However, because implementing a PIM touches so many departments, it's absolutely critical to get one or more C-Suite champions involved in a PIM implementation to break down barriers and resistance between departments.
In addition, helping to get each department impacted by a new PIM involved, a C-Suite champion can help to avoid scope creep. During a recent PIM Discover, the head of IT wanted to customize the PIM to support other needs. Without the CEO involved, the scope increase demanded by IT would have more than tripled the total cost of the PIM implementation.
Understand the Organizational Impact
As noted above, product information is accessed or used by many departments. Besides marketing, product information is often touched or maintained by finance and accounting, merchandising, warehouse management, shipping, manufacturing, sales, eCommerce, and more.
Given this, it's important that those responsible for choosing a new PIM involve members from each team that consumes or maintains product data before and during the PIM selection. Adding PIM impacts jobs. Some jobs change significantly. Other jobs are eliminated altogether. As such it's crucial to involve all departments that your new PIM will touch and to plan for organizational changes.
Preparing a PIM RFP
If you follow the recommendations introduced above, you'll be in good shape to prepare an RFP that gets you accurate implementation estimates and timelines. Note that following these recommendations means you will expose your "dirty laundry" to PIMs and SIs, which is uncomfortable. I strongly suggest those looking for a new PIM get over this discomfort if you want proposals that include realistic Discover and Build estimates.
RFP formats vary significantly from company to company. The following is the Table of Contents from a PIM RFP that Bounteous received that we found well organized:
Introduction and General Requirements
Company Background
Definitions
Purpose of the RFP
Scope
Deliverables
Key Business Requirements
Technical Requirements (maintainability, performance, availability, security, etc.)
Technology Consideration (architecture diagrams, schemas, etc.)
Organizational Considerations
Schedule
Response Submission
Communications Protocols (who vendors can speak with regarding the RFP)
Confidentiality (NDA)
Appendices (diagrams, technical documents, and other materials)
Whatever the form your RFP takes, you need to ensure that it fully communicates to candidate PIM and SI partners:
The quality of your data
The state of legacy systems you plan to deprecate
The platforms that will integrate with the PIM and any known challenges
What you're doing to ready the organization for launching a new PIM
Budgetary and timeline objectives
SIs are disappointed when they underestimate the cost and time to implement a new PIM, almost as much as customers are. So, the only way to get realistic estimates—ones with costs and timelines that end up close to the actual effort to stand up your new PIM—is to communicate, to the best of your ability, what the SI has to deal with to implement your new PIM.