Leverage First‑Party Data for Digital Success: Five Opportunities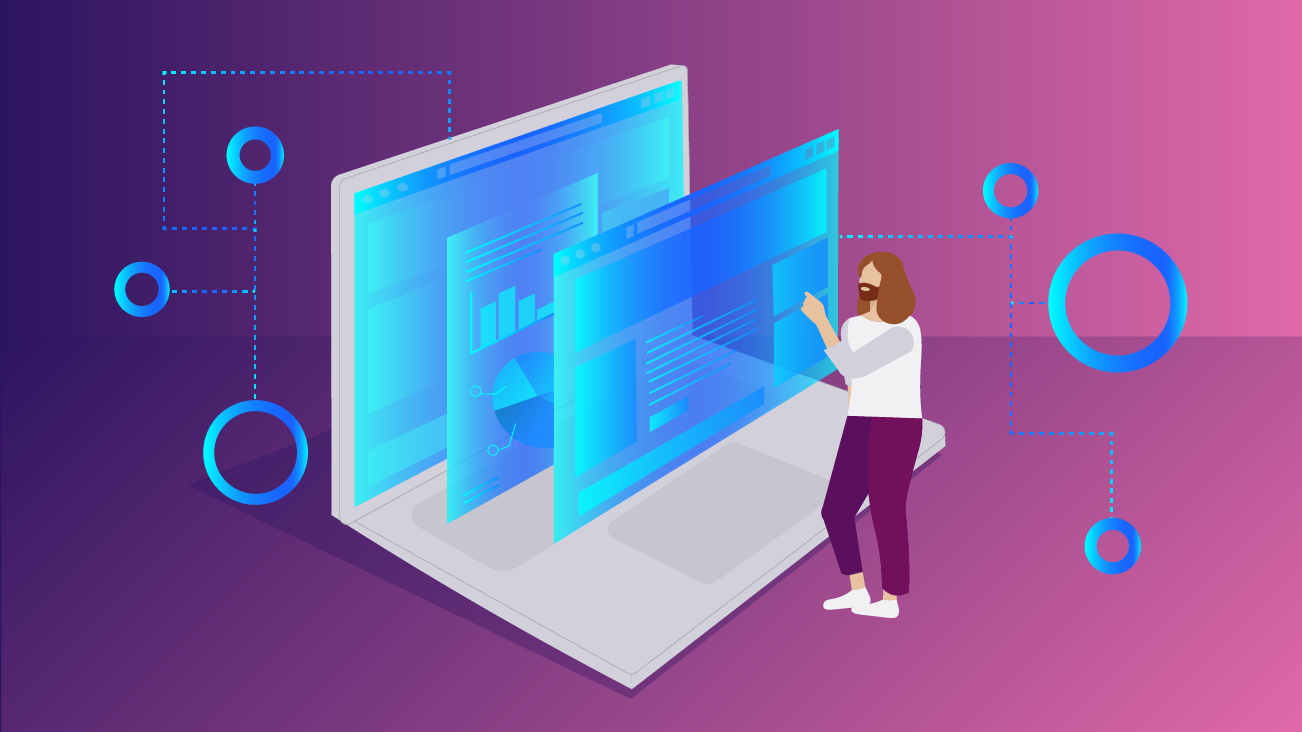 In a year when many brands have had to pivot heavily towards their digital experiences and storefronts, the importance of intelligent, performance-based digital marketing has never been more important. Complicating this in many ways has been the rise of online privacy initiatives and a move away from third-party cookies, the linchpin of much of digital marketing's capability and success.
From simple site retargeting, to complex behavioral modeling, the cookie has made much of today's digital advertising world possible, albeit not without the unenviable concern.
Source: eMarketer
Importance of First-Party Data
So in a time when digital is accelerating in its utility, but evolving away from the highly-advantageous tracking capabilities, it's donned for decades, how do brands and marketers fully realize the value of digital in the months and years to come?
A tactic long regaled but not always fully utilized, first-party data has rightfully approached center stage for marketers looking towards the best-laid intersection of tomorrows' digital landscape, and their own targeting capabilities. In fact, 60 percent of marketers surveyed identify first-party data as being and are of increased investment/emphasis in the wake of the third-party cookie demise.
Source: eMarketer
Leveraging first-party data is not a new concept to anyone in digital, however, the ways in which it's collected, deployed, and even augmented remains an area in need of focus and attention. Historically, disparate platforms have hampered many advertisers' abilities to push and track their first-party data efforts, and even when successfully connected to platforms, low match rates and a growing multitude of devices, obfuscated first-party effectiveness.
So perhaps it's fitting that as Google Ads celebrates its 20th birthday this fall, this old marketer's companion celebrates surrounded by the Google Marketing Platform (GMP), a family of tools that work together to help marketers bring their first-party data to life, in collection, deployment, and augmentation.
Google is joined by others Like Salesforce and Adobe that offer these 360-degree opportunities, however, this commoditization of these core ad platforms—combined now with 2020's unavoidable reshuffling of ad dollars—means that while the year started focused on best ways to expand and grow into new tactics, many brands now find themselves trying to find the best ways to milk the most out of their core platforms and tactics.
While 2020 has accelerated marketers' urgency for utilizing their first-party data; the general disruption of COVID—including slashed marketing budgets—has only perhaps delayed preparations for the inevitable; for if 2020 saw the announcements of change, we can anticipate 2021 will see the implementation. So how should marketers be preparing for this change as it relates to their targeting strategies? Here are five ways to get started, and future-proof your strategies for an evolving marketing landscape.
Source: eMarketer
Strategic Opportunities for First-Party Data
Executing a first-party driven media strategy starts with first identifying what information you believe is necessary to work from; for instance, many organizations retarget site visitors as a whole, however 
GMP uses first-party cookies and an organization's own data to locate the right users and deliver the messaging that matters most.
1. Make Your Data Actionable via a CDP
Many marketers are familiar with uploading customer lists to Google and Facebook, or passing data to a data onboarding platform like Experian or LiveRamp, but the reality is these are either not always privacy or PII compliant for many marketers, or lack the efficiency for deploying and managing data at scale, which can create significant issues with both audience consistency and workflow efficiency.
For several years, DMPs (Data Management Platforms) became the digital marketers' 'must-have,' however, they lacked the ability for marketers to activate, measure, and model against more nuanced user-specific data, which can put a low ceiling on personalization and marketing campaign potential.
But in 2021 and beyond, marketers are focused on the impact a full Customer Data Platform (CDP) stack can afford, which allows activation and measurement of more user-level audience information, and could be more simply understood as a combination between a DMP and a CRM (Customer Relationship Management) tool.
While choosing a CDP may depend on your program needs as well as your overall marketing maturity, many options are surprisingly cost-effective in the context of a full digital marketing budget, and given the efficiencies gained by the enhanced activation methods they provide, could even be cost neutral at the end of the day. Bounteous works with Adobe Real-time CDP and Segment, just to name a few.
2. Employ Audience-Based Test & Control Groups
Sound marketing programs have a consistent level of test & learn initiatives over the course of a marketing calendar, and depending on geographical footprint or test footprint, ensuring an appropriate holdout control group can be stressful; especially for brands with down funnel KPIs not often measurable within ad platforms.
In deploying your first-party data, you can accurately and persistently deploy test and control groups to measure incremental lift of your marketing initiatives, whether it's testing messaging, offerings, spend levels, or more.
The quickest way to grow your marketing effectiveness is through testing initiatives, so using your first-party data to cleanly evaluate the wheat from the chaff is critical to your marketing success.
3. Leverage Machine Learning to Build and Model Valuable New Cohorts
Your customers live on a spectrum of value to your brand, but it's not always straightforward how to tease out valuable cohorts or meaningful modeled audiences using this data. Perhaps this data lives in a different data structure, or the timeliness of information is too slow to accurately augment your user data.
Through leveraged powerful, accessible data solutions like Google Big Query and advanced AI solutions and platforms, marketers no longer need to rely wholly on data scientists to train, develop, and deploy sophisticated new ways to grow their brand.
While Google, Facebook, and others have whet the palate with similar and lookalike audiences for several years, these black box solutions don't always align with our brand's desired outcomes, nor do they give the marketer the right information to adequately understand their success, nor to incrementally become a smarter and savvier data-driven marketer.
4. Hone Messaging & Marketing by Incorporating Multiple Customer Insights
Whether it's from combining first-party datasets, or augmenting a dataset with third-party data, there's a lot you can uncover about your most (and least) valuable audiences to help you better connect more often with the customers you want. For instance, combining survey data and commerce sales data with advertising data could help you uncover valuable new insights about what drives your sales, vs. what drives your advertising traffic.
5. Deliver Consistent Personalized Experiences Across Channels
The relationship you have with your customers varies across audiences, whether it's the products they currently buy or don't buy, the location and offers available to them, the industry or persona type they fit, or more.
As your omnichannel marketing program has evolved over the years, it can be a challenge to deploy consistent experiences to your customers across email, display, video, social, your website, and so on. In relying on a centralized solution for first-party data, messaging and measurement across your channels comes into focus in new ways, unlocking the ability to hold multiple conversations with your audiences, catering to their uniqueness, and your multiple value propositions.
Wrap Up
While leveraging first-party data is not new in digital, the need to deliver on customers' expectations of both better privacy considerations as well as unified experiences means revisiting the ways first-party data is currently managed, and the extent to which it can be used to effectively grow your brand. Using your first-party data—specifically through a CDP—can greatly streamline this process by centralizing your audiences and allowing your organization and your teams to focus on strategy and meeting customer expectations.