Going Direct‑to‑Consumer With Shopify Plus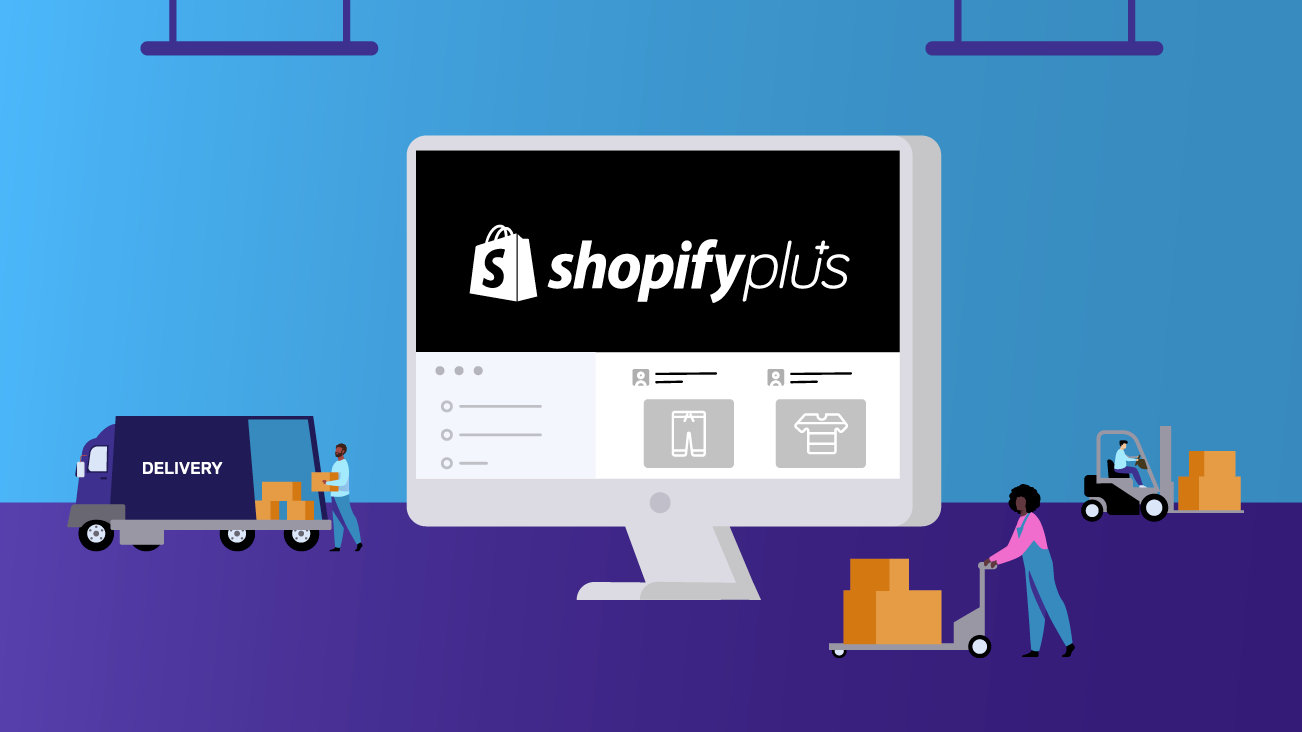 It's been decided: your organization is going direct-to-consumer. You're in the midst of figuring out channel challenges, sales strategies, understanding the consumer, and how to approach launching your commerce site. After doing some research, you're considering Shopify Plus because you value speed-to-market and a robust Platform-as-a-Service offering.
If this is your first time embarking on the technical space of launching an online store, there are aspects of your business that you need to consider. To help make these considerations more tangible, let's imagine throughout this article we're setting up a store for the fictional company selling instant coffee called Good Grounds.
What Is Your Driving Factor?
First, we need to establish what are the driving factors for why you are setting up the store. This is vitally important as with any website, there are countless directions and features that can be added, as well as business requirements that we could try to accommodate for launch.
With perfection being the enemy of the good, the larger the scope, the less likely we are to launch in a timely fashion. Therefore, focusing on our biggest pain point and ensuring our store is focused on that singular goal will help to align design, development, and internal teams.
Let's imagine that the driving factor for Good Grounds is that we have more inventory in our warehouses than our retail and wholesale partners are able to move due to economic shifts. The majority of this inventory we need to ship is our original blend and dark roast. As this product also has a shelf life, we will need to focus on launching quickly.
What Inventory to Launch With?
Since our focus is on getting to market as quickly as possible, this needs to guide our choices in terms of product selection and design of the website. In this case, it would be most advantageous to start the store with our core product offerings and focus any promotions/featured content on the two products where inventory needs to be shipped.
The more products we choose to start with, the more information management and logistical considerations will need to be established starting day one.
When launching a site with minimal products, it's quick and easy to manually upload to Shopify Plus. This is the best approach for speed-to-market. However, if uploading a larger number of products, leveraging a product management solution like Product Information Management (PIM) can help streamline product data management. A middleware like PIM can also help with scalability as you build out product volume on Shopify Plus.
Designing the Store
In terms of the design of the website, we would weigh our options between customizing an off-the-shelf Shopify theme to match our brand or design and building something bespoke. There are several factors to consider when determining which is the best approach; timing, budget, required customizations, and more.
Shopify has a great selection of off-the-shelf themes to choose from that can be easily customized for a brand. Since time-to-market is the driving factor, customizing a Shopify theme would be the best direction for Good Grounds. Based on our theme choice, we will have the major scaffolding figured out and can iterate to improve the site to meet business requirements.
What Pitfalls Do You Need to Watch Out For?
One of the biggest issues with stepping into the unknown is not knowing what you don't know. The following are aspects of online stores that often delay online store launches that we need to evaluate upfront to ensure we don't have to move any dates.
Payment Gateway
This may be the most important part of your entire online store, capturing payments from your customers. Here are some of the questions any business needs to answer:
Fulfillment Center
If your fulfillment center is using software that already integrates with Shopify this will be the best and fastest route for you. Alternatively, you can do this manually if your product catalog is small enough, and your staff has the bandwidth to maintain stock lists across both systems, but this can also depend on how we list the inventory in our systems and how often we plan to pull inventory numbers.
Shipping Restrictions
We also have to consider how fine-grained our shipping requirements are and whether or if a third-party integration will be required.
In the case of Good Grounds, we currently do not have a payment provider with online support and therefore going to go with Shopify Payments. We would also start with a leaner approach of doing manual inventory reports, but with plans to iterate as we learn more about our bottlenecks.
Team Alignment Is Everything
Last but not least, it's vital that the entire team internally and externally (such as a development partner) is aligned on the same goal. 
Since Good Grounds has the goal of being able to get to market quickly, we need to ensure everyone is focused on making decisions that support a leaner approach with the idea of improving over time. As with any decision, perfect is the enemy of perfectly good.
Where Do You Go From Here?
Once you have the fundamental aspects of a direct-to-consumer approach identified, where do you start? Selecting a good partner to help spearhead the entire initiative will help navigate new territories.
Shopify Plus has a great selection of agency partners, like Bounteous, that can help guide the way. Make sure you properly vet any partners you are considering to ensure that your objectives and goals are understood, and that the partner has the experience to deliver.