Press Release: Bounteous Opens Denver Office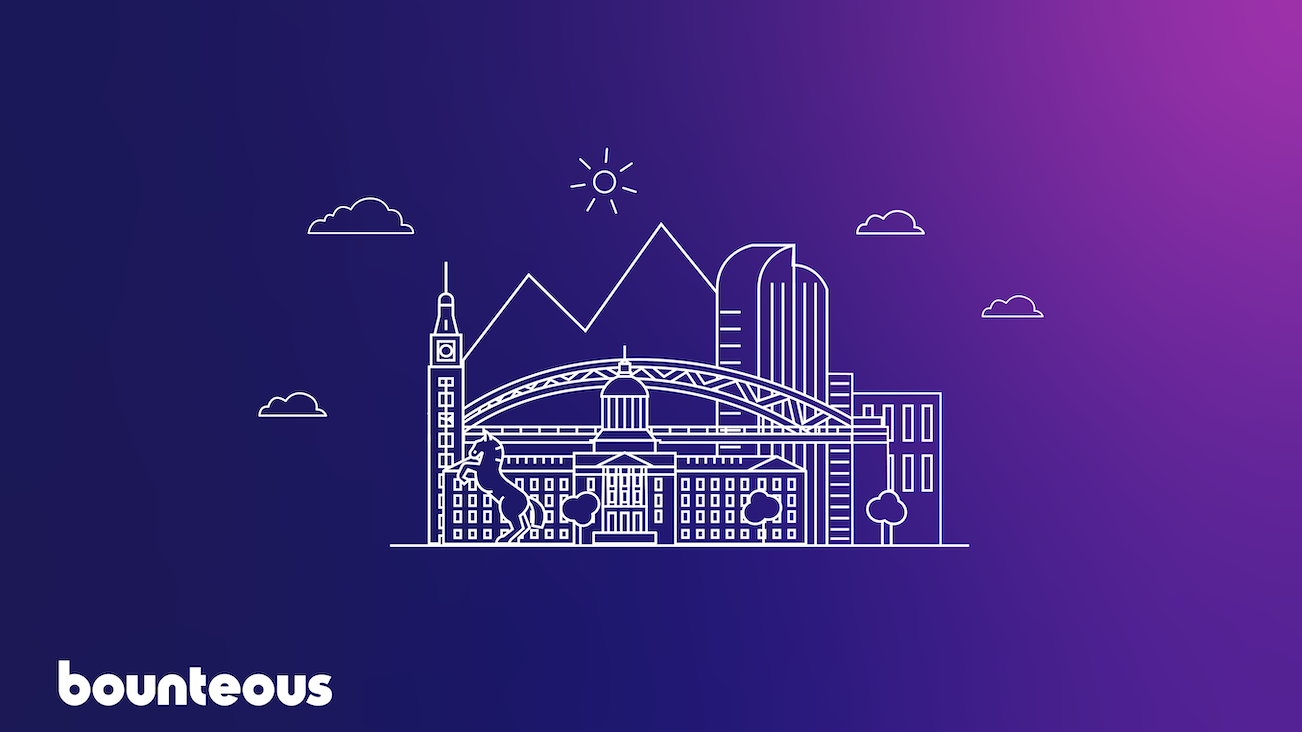 Global consultancy's newest collaboration center continues to focus on client, team co-innovation while supporting hybrid model
Chicago and Denver — Dec. 14, 2021 — Bounteous, the digital innovation partner of the world's most ambitious brands, today announced a new office in Denver, which is set to open its doors in early 2022. The new 8,000-square-foot location continues a pattern of growth and real estate expansion across the world, most recently with a new office in Toronto. In late 2021, Bounteous also reopened existing locations for optional team member access, with availability of resources and collaboration space as part of their long-standing hybrid workplace model.
Located in The Granite Tower, near Union Station, the Denver location will be a marquee Co-Innovation space for Bounteous team members and clients and will offer onsite amenities including a brand new fitness center, showers, an outdoor workspace, Dazbog Coffee, and Bubu.
"The new office supports our commitment to the growth of our Denver team, which continues to expand," said Leah Weyandt, Chief People Officer at Bounteous. "Although we hire the best talent no matter where they live, our Bounteous collaboration centers are planted based on the geographical plots of our teams. It also aligns with our company-wide efforts to set up camp in central locations with easy access for our local people and effortless airport entry for our remote team members and clients."
Bounteous has had a presence in Denver since 2018, when it acquired Infield Digital, a leading digital experience consultancy serving the west coast and mountain west regions since 2014, and is committed to growing its footprint in this key region.
The office supports the flexible, hybrid model that Bounteous maintains across its team and branches. These state-of-the-art spaces act as centralized meeting hubs for Bounteous' distributed clients and team members.
Company-wide, Bounteous boasts more than 1,500 strategists, technologists, designers, analysts, content creators, and marketers who have the opportunity to work in collaboration centers throughout North America, Europe, and Asia to be close to clients and convenient for team members.
About Bounteous
Founded in 2003 in Chicago, Bounteous is a leading digital experience consultancy that co-innovates with the world's most ambitious brands to create transformative digital experiences. With services in Strategy, Experience Design, Technology, Analytics and Insight, and Marketing, Bounteous elevates brand experiences through technology partnerships and drives superior client outcomes. For more information, please visit www.bounteous.com. For more information about co-innovation, download the Co-Innovation Manifesto at co-innovation.com.
For the most up-to-date news, follow Bounteous on Twitter, LinkedIn, Facebook, and Instagram.