Overcome Common Challenges of Adobe Campaign Classic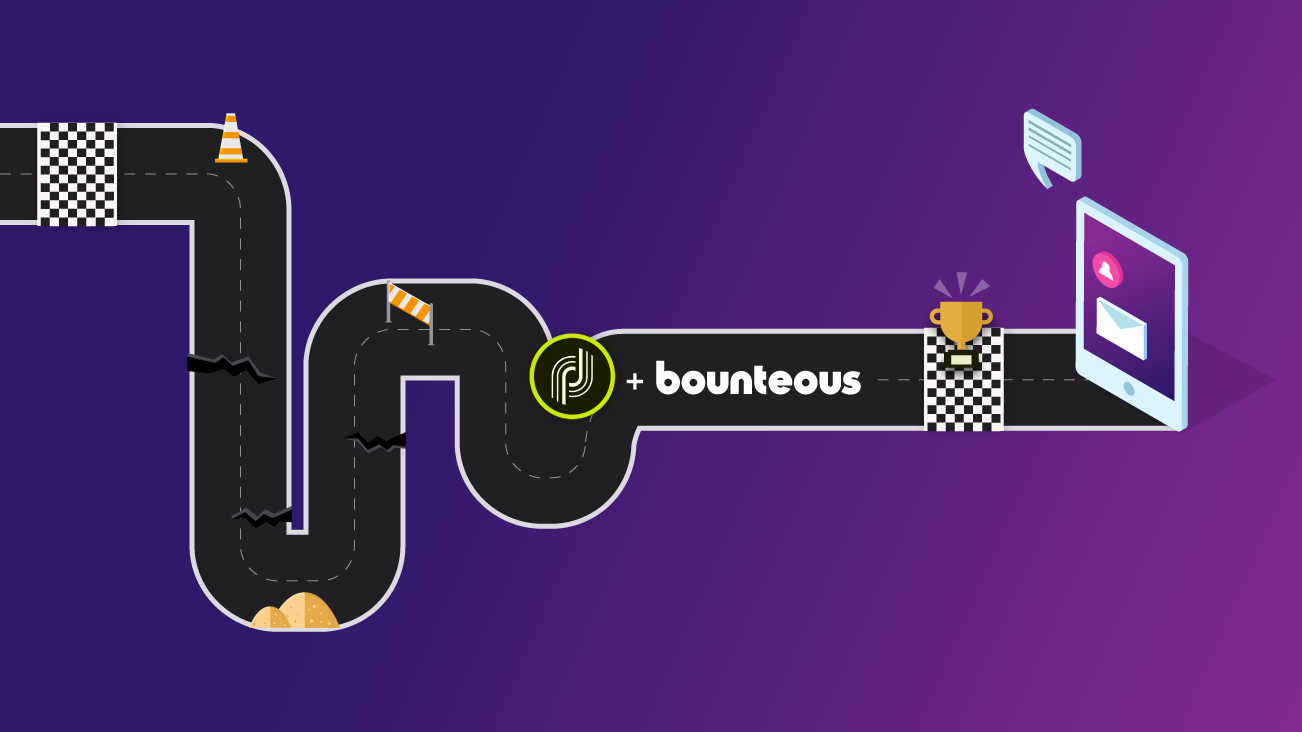 We've worked with many clients over the years to implement and operate Adobe Campaign Classic. Throughout those engagements, we've observed and overcome a few common challenges and project roadblocks during initial platform implementation. From these experiences, we set out to address the challenges head-on with our Activate for Adobe Campaign offering.
Below, we expand on the three common challenges organizations typically experience, and our solution for each challenge to ensure clients are getting the most value out of their Adobe Campaign Classic investment as quickly as possible.
Challenge One: Lengthy Platform Ramp-Up Timelines
Adobe Campaign Classic is a mature product, offering a lot of marketing automation functionality, but it still starts as a blank slate when it's provisioned. It takes quite a bit of time and effort to configure a platform from scratch in accordance with each organization's unique business requirements.
When you factor in the time it takes to work through the critical steps of common channel activation, like email IP Warming and SMS shortcode provisioning, most organizations are easily looking at months-long implementation timelines. These channel activation activities contributing to the timeline cannot be condensed because they are largely out of our control.
For SMS shortcode provisioning, we're at the mercy of shortcode approvals from all mobile carriers (an 8-12 week process). For IP warming, we have to rely on slow and steady email recipient engagement to build a positive sender reputation across ISP spam filtering algorithms (a 4+ week process, depending on email audience size). Given these constraints, the single best way to shorten timelines is to condense the upfront platform configuration and object development timelines for campaign workflows, delivery touchpoints, and the like.
Challenge Two: Internal Resource Alignment
Implementing a new marketing automation platform requires significant inputs and coordination across marketing and technology teams to ensure the platform will meet the needs of marketing, while also complying with organizational security standards, and network and infrastructure requirements and constraints. There are just certain tasks an implementation partner cannot complete for you, like picking new subdomains relevant to your business or configuring your internal SFTP server.
Lack of alignment and missing key deadlines related to these items can have monetary consequences for the business, such as incurring expenses for month-to-month contract extensions to keep incumbent platforms running beyond anticipated launch dates. Client-required inputs and tasks are not always clear, nor are they typically anticipated during project planning and budget approvals before the project begins. Detailed project plans are also not always enough in our experience.
You need consultative support. An "expert advisor," if you will, to walk you through not only the key steps of the process but also step-by-step guidance for completing certain tasks in and out of the platform, as well as best practice considerations to keep in mind as you make key decisions impacting campaign enablement.
Challenge Three: Platform Training and Adoption
Learning a new platform is no easy task, particularly when migrating to a platform that offers more robust capabilities than your incumbent marketing automation platform. It doesn't matter whether you use on-demand video tutorials, in-person training classes, or various practice exercises, the reality of ramping up on a new tool is that it requires bandwidth across resources to understand not only the tool itself but also the new martech ecosystem in which it lives and operates (i.e., new data processes, new tool integrations, etc.).
With the proliferation of training content available directly from Adobe and other third parties, it's easy to become overwhelmed and not know where to start. The demands of learning a new platform ON TOP OF existing day-to-day responsibilities are also very real. The best way to ensure platform users can ramp up quickly is by providing a direct path to the most meaningful information for each user. This requires focusing effort on training topics by role, and specific to your organization's configured instance, using a combination of instructional platform reviews alongside practical hands-on experience.
Activate for Adobe Experience Cloud Solutions
In reading the above, it becomes clear that a successful implementation requires a combination of rapid (but high-quality) development, alongside rock-solid implementation and ramp-up processes. Enter Bounteous' Activate for Adobe Experience Cloud Solutions. Activate solutions are Bounteous' digital marketing foundation accelerators. Our Activate kits are built according to Bounteous and Adobe best practices, and embed features that enable speed to market, ability to scale, and long-term efficiencies, providing our clients with the foundation needed to create transformational digital customer experiences across all touchpoints.
The introduction of Activate for Adobe Campaign now extends our accelerator offerings into the marketing activation layer of digital experiences, allowing us to jumpstart campaign deployments to consumers for our clients.
Why Accelerators?
So why use an accelerator? For starters, it will allow you to get to value much faster than starting from scratch. As noted above, Adobe Campaign Classic is a mature product offering that takes quite a bit of time and effort to configure from scratch in accordance with each organization's unique business requirements. However, we also know from experience there are standard objects required across every organization to begin sending from the platform, and other mechanisms we always implement to facilitate more robust reporting and ensure long-term platform health.
While accelerators play a big part in making a platform implementation a success, getting value from Adobe Campaign quickly is not limited to just the technology. Marketing activation inherently requires strong ongoing campaign management processes to ensure seamless delivery of communications to customers, and the implementation process itself necessitates a buttoned-up approach to keep things moving along smoothly. This is why we approached our Activate for Adobe Campaign solution a bit differently than our other Activate offerings, taking a three-pronged approach to address the biggest challenges outlined above that clients typically experience implementing a new marketing automation tool:
| Challenges | Solutions |
| --- | --- |
| #1: Lengthy platform ramp-up timelines | Activate Accelerators |
| #2: Internal resource alignment | Activate Advisor |
| #3: Platform training and adoption | Activate Academy |
Activate for Adobe Campaign
With this solution, companies can take advantage of pre-built campaign templates, platform monitoring, and enhanced reporting capabilities to set the stage for successful cross-channel campaigning in Adobe Campaign. The three pillars of the solution include Activate Accelerators, Activate Advisor, and Activate Academy.
Activate Accelerators
Pre-built accelerator widgets for common campaigning needs, embedded with proven digital marketing best practices and regulatory compliance processes.
Why it's part of the solution: These widgets allow us to condense the upfront platform development time, without taking any shortcuts or sacrificing quality.
Activate Advisor
Easy to follow step-by-step instructions guiding IT and administrative tasks completed by our clients to ensure a smooth implementation.
Why it's part of the solution: This toolkit provides visibility into all items needed from client stakeholders, allowing project owners to align internal teams and allocate the appropriate investments of internal time toward the project. This ensures deliverables are met and these dependencies don't bring the project to a screeching halt that jeopardizes the platform launch date.
Activate Academy
A rapid enablement program consisting of deskside coaching and a proven training curriculum, customized to each specific client implementation.
Why it's part of the solution: This combination of instructional platform reviews and practical hands-on experience keeps users focused on the content most relevant to their roles, allowing them to perform their jobs effectively within a short amount of time, and mitigate wasted time on training topics irrelevant to them.
Get to the Fun Stuff Faster
At the end of the day, we all just want to "get to the fun stuff faster" where we're enabling incredibly personalized and relevant experiences for our customers. We don't want to spend our days working through the mechanics of re-creating baseline functionality we may even have already had in our incumbent marketing automation platforms.
Adobe Campaign implementation can present challenges such as lengthy ramp-up timelines, internal resource alignment, and platform training and adoption. Focusing on addressing each of the common challenges we see throughout implementation accelerates the path to value realization by minimizing the cost and time to launch digital marketing campaigns within the platform, and allows Marketers to focus on higher-value activities that optimize communications and evolve the marketing program.