Personalized Customer Experience Activation Using Customer Data Platform and Journey Orchestration Technologies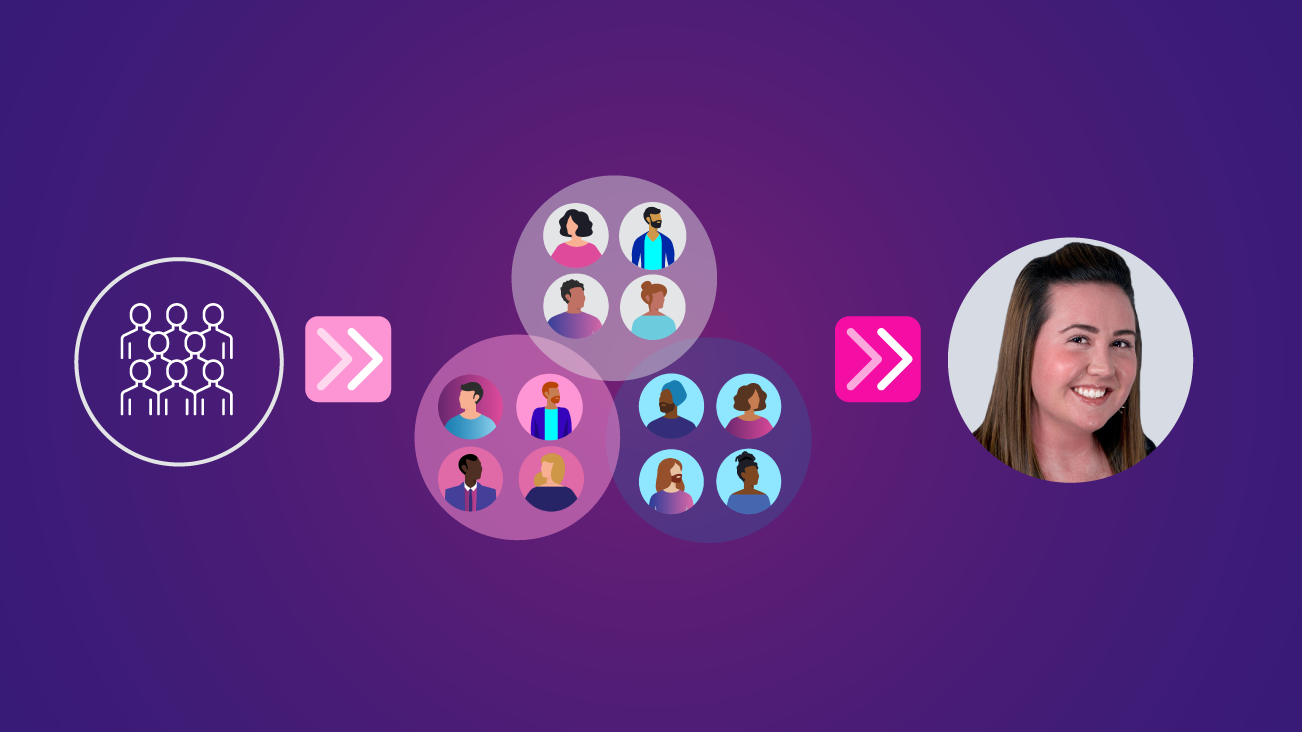 Creating personalized and seamless customer experiences can be hard. There are a lot of things to consider related to business objectives, audiences, content, offers, data, analytics, and technology. Various research from Winterberry Group and other consultancies has shown that very few brands currently have the teams, resources, and technical capabilities to effectively and efficiently address customer experience needs. In fact, we often hear from our own clients that they simply don't know where to start to advance their personalization capabilities. 
While there is no silver bullet for creating successful customer experiences, there are certainly a number of methods that can help organizations advance along the personalization maturity curve. We have outlined one approach below using Customer Data Platforms (CDP) and Journey Orchestration technologies to make it feasible to build personalization maturity over time. 
Understanding consumer expectations and evaluating technology capabilities and team structures are the first steps in determining where you are with your current personalization capabilities, and help to define the steps required to accomplish your customer experience objectives.
Consumer Expectations
It is important to understand that consumers continue to demand personalized experiences. Depending on the research cited, as much as 80 percent of customers surveyed indicate the experience a company provides is as important as its products and services. We're seeing that percentage steadily increase, along with commentary that organizations need to be meeting consumers where they're at, engaging with them in their preferred channels, on their own terms. Honestly, we've been hearing this for years. So why should organizations care now? What's different? 
One key factor is the change in consumer behavior instigated by post-Covid supply chain disruptions and shopping trends. According to Forrester's Predictions 2022: Consumer, "In August 2021, 57 percent of US and UK online adults believed that companies should have learned how to handle pandemic-related disruption." Forrester also noted "a majority of consumers will see the world as all-digital, with no divide. As a result, more consumers will expect to see digital embedded into standard offline experiences and will expect digital experiences to work well; although consumers are generally willing to forgive companies that are struggling with pandemic-related disruptions, they also expect companies to build successful, sustainable digital customer experiences."
Another factor in response to the "why now?" question is that CDP and Journey Orchestration technologies have finally become less nebulous and more accessible to marketers. We've seen heavy investments from technology vendors in recent years to advance the journey orchestration capabilities in their respective tools, with some vendors like Adobe even introducing new platforms entirely dedicated to journey orchestration management (Adobe Journey Optimizer). We're also seeing technology vendors couple their CDP offerings very closely with their journey orchestration offerings, which allows marketers to more seamlessly activate the journey experiences they define.
The main point here is that consumers are generally becoming less patient with organizations that do not meet their needs and engage with them on their terms, so now is a great time to re-evaluate customer experiences and invest in CDP and journey orchestration technologies that facilitate such engagement. 
Building Personalization Maturity
Enhancing customer experiences can be daunting when thinking about where you're at today versus where you want to be. However, it's absolutely feasible if you break down the work into digestible chunks by focusing on a few impactful use-cases and iterating on those over time. 
MVP (Minimum Viable Product) is OKAY. Really, it is! Organizations often get stuck when attempting to implement ideal-state experiences, but in many cases, something is better than nothing. Starting small is still impactful, particularly when the initial experience is introduced alongside a test-and-learn framework that will inform future optimizations. 
One such framework for introducing personalization capability over time is to consider breaking work down across Quick Wins, Iteration, and Refinement phases.
Quick Wins
Early successes can be achieved during initial phases by creating dynamic experiences using existing audience segments and activation channels. The idea here is to start small and build capability. Common opportunities we explore in these early phases are:
Incorporating dynamic content and unique offers specific to individual audience segments within batched marketing promotions.
Unifying experiences across existing channels through better cross-channel campaigning (i.e., creating an optimized onboarding journey that incorporates all channels for consumers who opt-in to receive communications across all channels at the same time).
Leveraging third-party vendors like Movable Ink for quick learnings related to the impact real-time content could have on campaigns, which helps make the case for larger investments in personalization-specific technologies across the tech stack.
This is also the point at which to structure and introduce a test-and-learn program for continued optimizations. This will allow you to inform the experiences you'll be activating as you move into more advanced personalization maturity stages.
Iteration
As we iterate, we continue to build relevance by enhancing existing segmentation with data inputs we can now glean from the initial phases of the CDP implementation. For example, this is where we:
Introduce more aggressive progressive profiling techniques to learn as much about customers as possible to continue building out unified customer profiles.
Use the more robust data sets available within the CDP to glean implied customer communication and product preferences, which were previously blind to us without the ability to centralize engagement and purchase data across channels. 
Leverage data analysis, AI, and Machine Learning to identify additional audience segments that can be targeted with more relevant messaging, dynamic content, and offers in campaigns.
Refinement
In more advanced stages of personalization maturity, we move into activating personalization at scale harnessing the full power of CDP and journey orchestration technologies. In this phase, we are refining and optimizing journeys in order to deliver INDIVIDUALIZED customer experiences. This is typically the phase in which we're: 
Routing data across all online and offline channels relevant to the business to ensure messaging is consistent across all brand interactions.
Facilitating two-way communication with consumers through technologies that support inbound messaging and automated responses.
Leveraging real-time signals from various sources to proactively trigger customer experiences that provide convenience or address points of friction (i.e., guiding a consumer through real-time travel re-routing options based on known travel delays).
Aligning Maturity Levels With Technology Needs
Different phases of personalization maturity necessitate different marketing technology tools.
During Quick Wins, outbound segmented campaigns are primarily supported by tools with cross-channel campaign management capabilities.
As we Iterate, we use early CDP data insights to optimize segmentation and layer in more personalized messaging and offers across the campaigns deployed from the cross-channel campaign management tool. 
As we further Refine during advanced maturity phases, we're still supporting segment-based campaigning for broad-stroke marketing calendar promotions, but are also incorporating a journey orchestration tool so we can coordinate individualized, behavior-based experiences across all interactions with the brand. 
Understanding Orchestration Technology Differences
So really, what is the difference between cross-channel campaign management tools and a true journey orchestration platform?
In essence, cross-channel campaign management tools facilitate outbound, segment-based campaigns executed against a marketing calendar. These are typically batched campaigns, sent on a schedule, deployed to a large audience across channels like email, SMS, mobile push, and direct mail. These tools usually have basic transactional messaging capabilities to support real-time messaging needs for things like order confirmations and shipping notifications. Journey Orchestration platforms, on the other hand, leverage real-time interaction management (RTIM) capabilities to facilitate individualized journeys triggered by events or behavioral indicators.
Using a cross-channel campaign management tool can get you part of the way to personalized experiences with proper segmentation and use of dynamic content, but can lead to siloed experiences across a subset of channels with little opportunity for two-way dialogue with customers. Journey Orchestration tools allow you to create connected experiences across every brand interaction with the ability to nimbly respond to individual preferences and predicted behaviors that start to become informed by machine learning and AI.  
Team Structure: A Less Discussed Detail
It's important to note that many organizations struggle to advance personalization maturity and adopt relevant technologies based on long-standing organizational silos across business units, product offerings, and departmental functions. Many organizations still structure marketing and customer service teams around channel-specific expertise. 
Maintaining these organizational silos is not conducive to optimizing experiences across all engagements with the brand as we have discussed here. The evolution of orchestration platform capabilities further necessitates that Marketing Strategists and Customer Experience Strategists become marketing generalists with a channel-agnostic view of their work. We must view the customer experience holistically in order to identify points of friction and create seamless experiences across every interaction. 
If your organization is amongst the many with these team silos, consider new processes or team structures that would allow you to de-silo those teams. This will allow you to incorporate key inputs from subject matter experts across the org with different perspectives of your customer's needs so that you can strategize and execute contextually relevant experiences in moments that matter most to YOUR customers and YOUR company.
One Size Does Not Fit All
Each organization is unique. Everyone is starting from a different state of maturity, and each organization is riddled with its own business-specific nuance to be considered. This means there is no one-size-fits-all approach to building personalization capability. It can be done using a variety of methods and a variety of tools. The above illustrates just one such approach centered around CDP and Journey Orchestration platform activation. 
No matter the approach or technologies in play, remember to start small with a test-and-learn framework so that you can show early wins that define the direction of future personalization enhancements.