Press Release: Bounteous Wins Fifth Consecutive Crain's Chicago Business Fast 50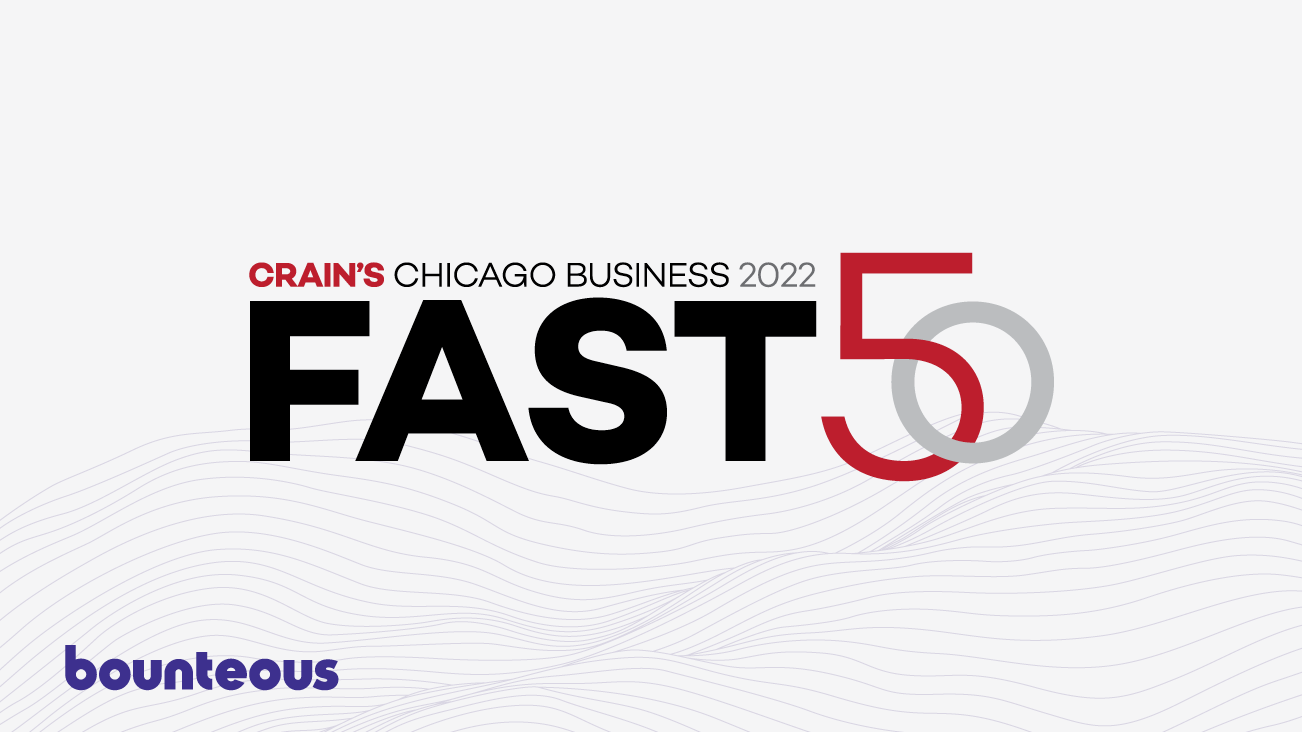 CHICAGO, MAY 23, 2022 - Crain's Chicago Business names Bounteous on the 2022 Fast 50 list, the publication's annual ranking of the area's continuously-growing companies whose upward sales trajectory stretches five years and longer. In addition to the Fast 50 recognition for the fifth year in a row, Bounteous also ranked amongst Crain's 2022 Largest Privately Held Companies, an honor the consultancy was awarded in April.
Bounteous is headquartered in Chicago and employs more than 1,700 employees worldwide, with a network of remote and physical offices across North America, Europe, and Asia.
"Our growth is attributed to our world-class clients that are seeking to gain a competitive advantage in their industry,'' said Keith Schwartz, Bounteous co-founder and CEO. "They come to Bounteous looking for a Co-Innovation Partner, a firm with the talent and the methods to truly drive transformational change. It's exciting to see we've become a magnet for the top industry digital talent and clients, and our growth reflects that."
Crain's Chicago researchers vet hundreds of applicants before choosing the 50 honorees. They evaluate companies with $15 million or more in revenue as measured by their growth percentage from 2016 to 2021. Chicago's famously diversified economy was reflected in the list, though most of the winners had a technology edge, from digital services to commerce to cryptocurrency.
For additional information on the Chicago Crain's Fast 50, visit Crain's Chicago Business.
About Bounteous
Founded in 2003 in Chicago, Bounteous is a leading digital experience consultancy that co-innovates with the world's most ambitious brands to create transformative digital experiences. With services in Strategy, Experience Design, Technology, Analytics, and Marketing, Bounteous elevates brand experiences and drives superior client outcomes. For more information, please visit www.bounteous.com. For more information about co-innovation, download the Co-Innovation Manifesto at co-innovation.com.
For the most up-to-date news, follow Bounteous on Twitter, LinkedIn, Facebook, and Instagram.