Key Trends Google Identifies For Advertisers in 2022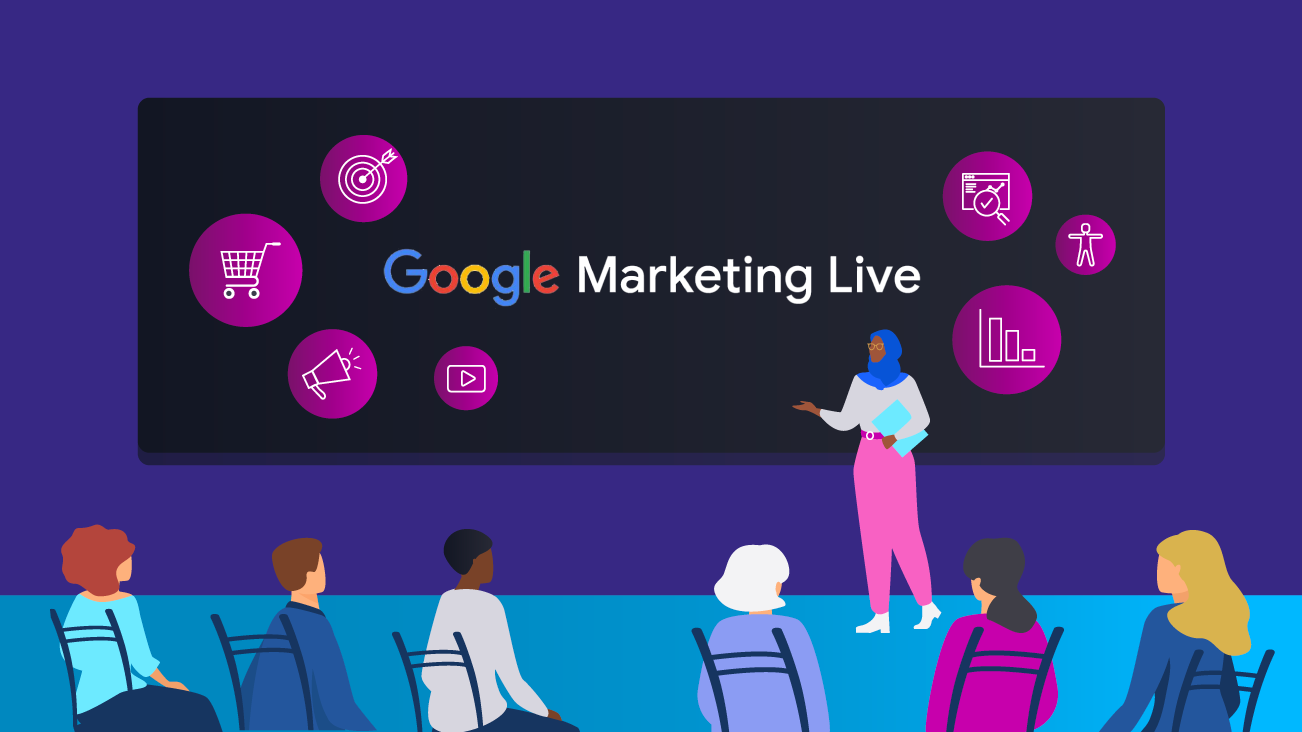 As a long-tenured member of the Bounteous Business Development team, I'm often one of the first team members to learn about a business's advertising and measurement needs. 2022's Google Marketing Live (GML) just wrapped up. I attended the event to listen and learn, then challenged the experts that I work with to weigh in on important topics and trends. 
As media and measurement practitioners we are faced today with more than your average dose of prevailing change. Conflicting narratives prolong industry uncertainty. Heading into GML I was eager to hear from others. Google of course spoke to its own take on industry themes and trends, centering its message around three themes: Reimagine, Results, and Resilience. 
These were some of this year's related product announcements. With a simpler, more pedestrian take, here are my five key trends I explored and saw validated or challenged at GML.
Attribution
A few weeks ago, AdExchanger provided a nice take on the state of MTA (Multi-touch Attribution), the general demise of the tactics, and the necessary evolution of attribution for our industry. The pursuit of understanding the effect of any given digital touch point is nothing new. That's the promise of attribution, giving credit where credit is due. It's just that answering that question has become harder and harder as data is further siloed, secured, and locked away behind policies, walled gardens, etc. 
Of course, most analysts have grown up with last-click attribution, and Google bakes its data-driven attribution model (DDA) into Google Ads and Google Analytics. Can we rely on DDA, which pairs non-cookie signals with machine learning capabilities, to be our new default? Should folks still be hawking MTA? Can any type of independent multi-channel attribution solution exist technically given the state and trends with data? Is media mix modeling (MMM) really the solution we need to dust off and embrace once again?
Takeaway on Attribution
It was 2014 when Google acquired Adometry, then made the push for Attribution 360. That solution, a larger-scale stand-alone product, was scrapped, dissolving only to leave minor evidence of its existence in the odd corners of the GMP stack. Fast forward eight years later and the conversation around attribution with Google is a bit different, and it's driven by Machine Learning (ML). 
Throughout GML, Google stressed its evolution of DDA. It is now the default attribution model in GA and through machine learning, despite signal loss, it can do more with less.  Google even reduced the data threshold required for DDA to validate its output. Google echoed how DDA is calibrated to be resilient and where measurement consistency can be seen across its stack. This theme dovetailed nicely into the discussions about other performance measurement techniques like media mix modeling, which also credited improved computing and ML for its own renaissance. 
Media Mix Modeling (MMM), or as folks at PepsiCo describe it, ROI Engine, has become more accessible as the timeline to see results has greatly improved given efficiencies in the collection and modeling cadence. Google was excited to showcase its own capabilities and even support services for clients that would look to validate marketing mixes (inclusive of YouTube). 
My colleague Jim Gianoglio, Director of Media Innovation, is presenting on Marketing Mix Modeling analysis at Marketing Analytics Summit this summer. He suggests:
Chrome and Third-Party Cookies
It amazes me how much people are still skeptical of Google's public timeline and decision to end the third-party cookie in Chrome. Maybe I'm naive. Maybe I forget the can has already been kicked. We see quite publicly the Sandbox dialog and attempts to add better measurement and activation techniques to our internet. But there have been some 'back to the drawing board' moments. Might Google still be weighing further adjustments to the timeline? Could GML reveal any new considerations? 
Takeaway on Chrome and Third-Party Cookies
If you had 'Privacy' on your buzzword bingo card, you won. Really, Privacy is the more appropriate trend to call out, and Google made sure to hammer home its position. It's no surprise. I heard a few quotes and stats repeated, including how measurement must change in a privacy-safe first world. And by 2023, 65% of internet users will be covered by some form of privacy legislation like GDPR. 
Folks, Google is committed. There's been a massive shift in consumer privacy expectations. The trend is to help brands gain trust. This happens through consent backed by privacy safe measurement. Once there is trust, Google suggested users are twice as likely to share their information, giving brands valuable, and actionable, first-party data. 
My colleague Abby Matchett has been commenting on the third-party cookie narrative for some time, and she suggested:
We've already highlighted the key technologies that organizations will need to adopt for compliance, such as cookie consent management solutions, data deletion processes, and customer data platforms (CDPs). However, data collection strategies and adopting feature-ready technologies will help prepare your organization for new privacy regulations that are bound to appear.
If you utilize Google Analytics and have not yet done so, your analytics teams should be adopting New Google Analytics 360 with Google Analytics 4 properties, the newest digital analytics platform from Google. It's expected that Google will continue to roll out new privacy controls in Google Analytics, many of which might only be available to users if they've adopted the latest technologies."
Clean Rooms
Speaking of privacy, it's been a minute since we've had an update on Google's Ads Data Hub (ADH), its version of a clean room or privacy safe place for marketers to join data from different ecosystems to analyze media effectiveness. Traditionally it's only been accessible to the large marketer or agency, although the not-so-recent hope was to empower more practitioners by making ADH, which is built on BigQuery and the Google Cloud Platform infrastructure, more widely available. 
With the continued downward pressure on advertisers for data privacy, is the promise of the clean room less valid, or perhaps even more necessary? Are there any other solutions that can stitch different sets of individual marketing performance data together while safely weaving through privacy demands? 
Takeaway on Clean Rooms
There weren't any formal GML sessions designated for ADH, unfortunately. And my attempts to find folks to go a bit deeper on the topic prompted pivots to other considerations including the ongoing Privacy Sandbox solution. 
We are reminded of the goals and outcomes of some of this tech. We want to better understand what performs. And we want to take action. Could high-value interest groups be identified in ADH then built and activated upon in the Sandbox and integrated media tech? Do these things get closer together or farther apart? 
Jonathan Weber, our VP of Data Activation, muses:
Google Analytics 4
When Google made its announcement in April that it would formally sunset Universal Analytics (and not just let it fizzle unsupported like previous versions), the industry took notice. It wasn't entirely unexpected as Google Analytics 4 (GA4) had been touted as the next standard for over two years. Since the announcement, some of the loudest voices and dominating narratives have been laced with concern and doubt. But have we broken through to the next phase of acceptance, embrace, or dare I suggest, excitement?
Takeaway on Google Analytics 4 
GA4 was talked about in most sessions and had its own designated session as well. Most understand it's a product in the early stages of existence, and with it comes growing pains. But it's still core and fundamental to almost every marketer. I believe it was Google's Jerry Dischler who summed it up, "Measurement must change in a privacy-safe-first world." 
While there are still some fundamental and necessary product enhancements to deliver a reliable experience, GA4 is going to have a positive impact on marketers. ML for insights and automation are smartly baked into the product and will take it to the next level.  
While citing additional examples, Samantha Barnes, our senior director of Google Analytics, says in her post: 
Some of the most important features of GA4 are about controlling data collection, complying with user consent, easier data deletion, and having the ability to opt out of certain features before your company is comfortable enabling them. Learning about those features and how you're going to leverage them should be a priority." 
We've sat next to the product folks and we've seen them wrestle with decisions that ultimately break past ways legacy systems were bent to satisfy unique company requirements vs setting a new standard for measurement that gets us closer to a more durable solution for the internet of today.
Performance Max
Google continues to innovate, test, and suggest new ad standards and formats. Everything from 3D Product Ads, to Commerce and Loyalty, even "Hum to Search." This year, Performance Max had the loudest buzz. We've seen Performance Max, the new goal-based campaign type in Google Ads, take the stage, as marketers embrace automation while wrestling with a need for control.
Takeaway on Performance Max
Google's session 'Power More Conversions with Performance Max Campaigns' gave us further evidence of things to be excited about. Zach Tabler shared, 
Moving Ahead
Google Marketing Live continues to be a fun cheerleading event for Google's media and measurement products and capabilities. It's also an occasion to remind ourselves of the necessity of privacy-safe, durable solutions. The themes around machine learning, automation, and privacy will continue to help brands be resilient through innovation. 
Through events like GML and the discussions that happen there, we are able to see these broader trends challenged and validated. It's clear Google is focused and making investments in many important areas that will, of course, affect their own ad network interests, but also the collective industry as a whole and each brand that seeks to connect to key audiences through digital touchpoints.