Press Release: Bounteous Launches Three New Google Marketing Platform Training Courses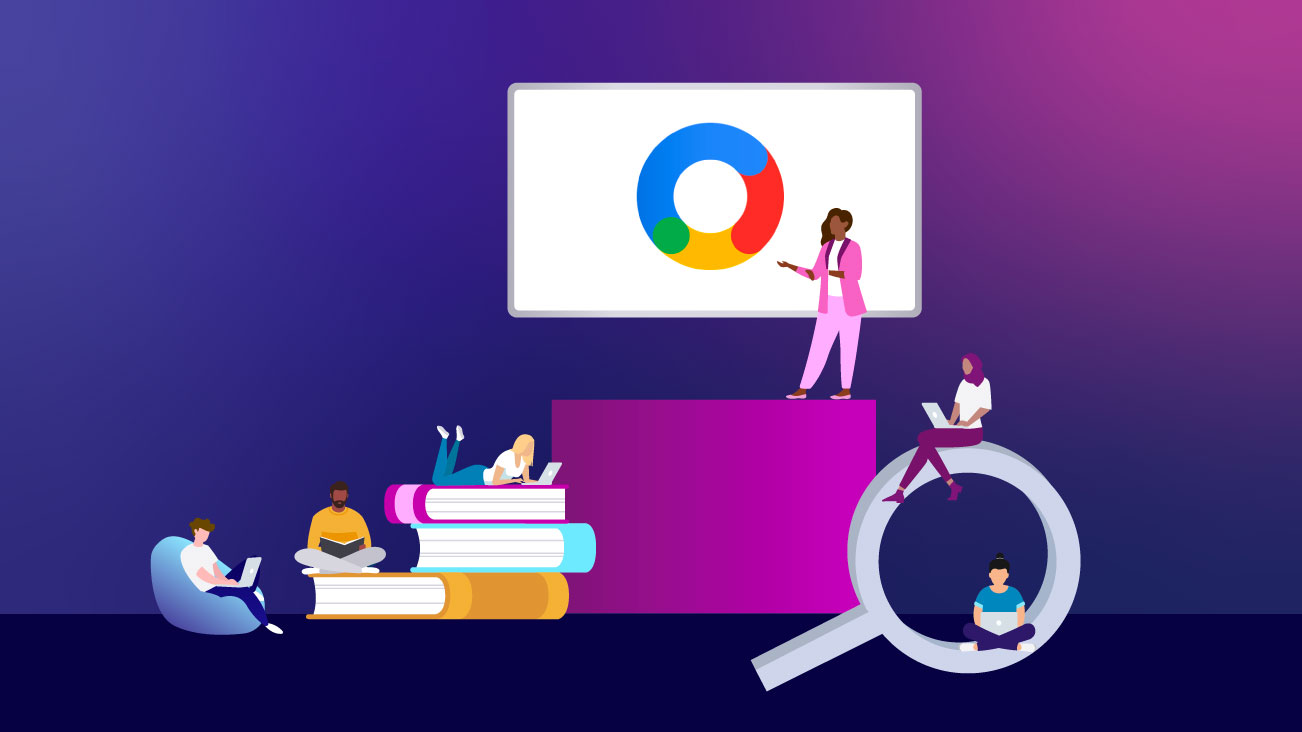 CHICAGO — October 27, 2022 — Bounteous, the digital innovation partner of the world's most ambitious brands, today announced the launch of new training courses to help professionals with adoption, platform enablement, and analysis. Bounteous trainers will leverage their experience working with Fortune 500 brands to teach professionals enterprise best practices and strategies for Google Marketing Platform solutions.
Following rapid market changes around Google Analytics, companies that use Universal Analytics must fully adopt Google Analytics 4 by July 2023 and companies that use Universal Analytics 360 have until July 2024 to fully upgrade to this new iteration of Google Analytics that focuses on customer data privacy and cross platform data collection. Analysts, data scientists, marketers and stakeholders are working to learn the new platform and reporting structure. With the newly developed courses, Bounteous aims to leverage its industry-recognized training to help the industry learn from the experts in an ever-changing digital landscape.
"Our experts have several years of experience strategizing, solutioning, and implementing Google Analytics 4 and related tools, said Michael Bartholow, Senior Director of Brand Marketing at Bounteous. "We're excited to offer the same expert recommendations that we provide Fortune 500 businesses to the broader analytics and digital marketing community in our new courses: Google Analytics 4: Platform Foundations, Google Analytics 4: Intermediate, and BigQuery for Google Analytics 4. Bounteous has educated the industry on Google Analytics for more than a decade. Our latest content evolution will empower countless organizations as they adopt cross-device measurement and analysis through Google Analytics 4."
Since 2008, more than 10,000 industry professionals have been taught Google Analytics and other related platforms by Bounteous experts. With training taught by live instructors, Bounteous' new courses are designed to help professionals with adoption, platform enablement, report creation, data joining and analysis. Each attendee receives additional personalized consulting time with a Bounteous expert for questions and solutioning.
Bounteous' new Google Marketing Platform training courses are available as private, custom sessions for companies and as public education events for professionals: https://www.bounteous.com/training
About Bounteous
Founded in 2003 in Chicago, Bounteous is a leading digital experience consultancy that co-innovates with the world's most ambitious brands to create transformative digital experiences. With services in Strategy, Experience Design, Technology, Analytics and Insight, and Marketing, Bounteous elevates brand experiences and drives superior client outcomes. For more information, please visit www.bounteous.com. For more information about Co-Innovation, download the Co-Innovation Manifesto at co-innovation.com.
For the most up-to-date news, follow Bounteous on Twitter, LinkedIn, Facebook, and Instagram.