Four Ways Healthcare Payers Benefit From Co‑Innovation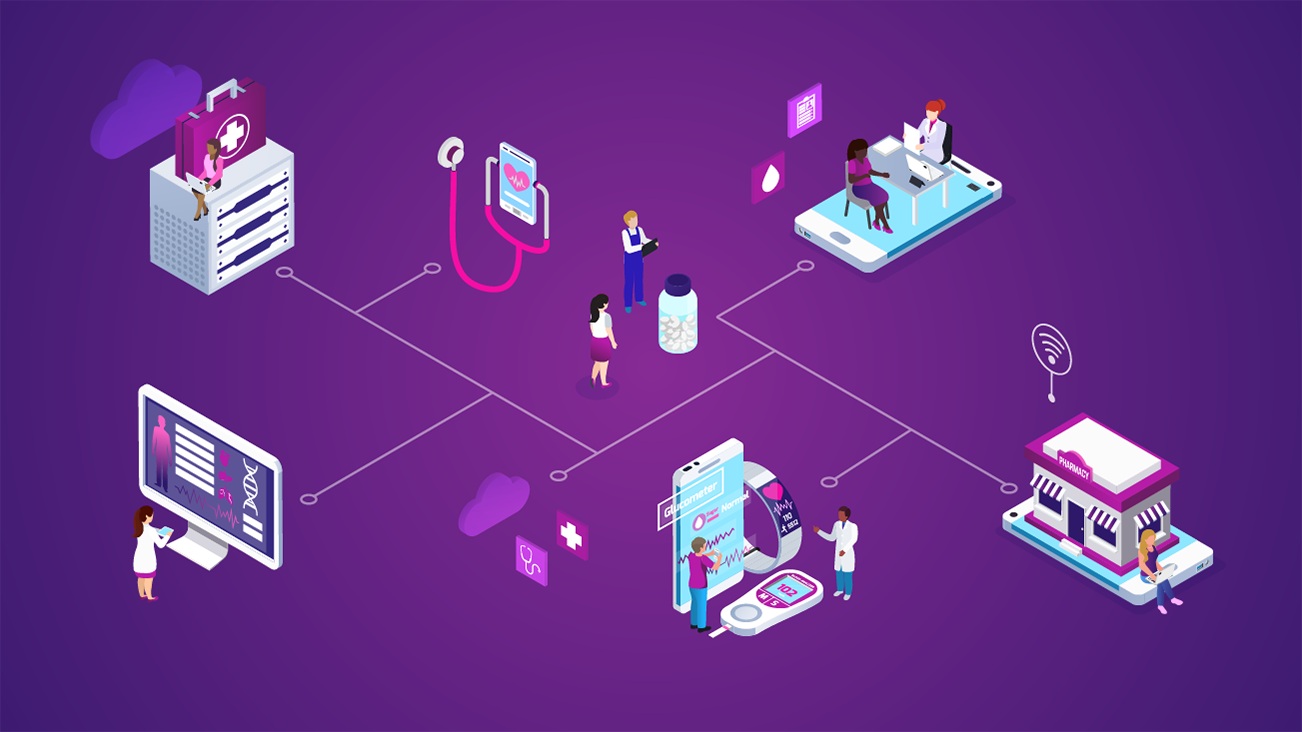 By 2030, the youngest baby boomers will be eligible for Medicare, ballooning the aged 65 plus population to nearly 70 million. It should be a golden age of opportunity for Healthcare payers but behind the growth lies a fiercely competitive market. Nearly 3,850 Medicare Advantage plans were available to seniors in 2022, and according to Deft Research, the percentage of Medicare beneficiaries shopping for plans in 2022 increased 166% and those switching plans grew 50% from January 2021. Retention risk remains a glaring issue and the motivating factors that beneficiaries describe as driving them to switch are all too familiar: cost, provider network, drug coverage and customer service.
What's more, rapid disenrollment rates (when an enrollee switches plans in the first 90 days of enrollment) continue to climb, (Industry range is 5%-30%), and have a significant impact on a health plans financial performance. Insufficient communication is a visible culprit of dissatisfaction, but understanding the consumer experience is never obvious and all too often the tipping point for members who decide to disenroll.
Without understanding which services need to be improved, plans won't fully understand which negative experiences members feel are 'forgivable' and which sever relationships for good.
Outsized rewards await the payers who can provide critical plan information, coverage details, and benefits access within seamless, holistic customer experiences. Many companies in this space have defaulted to an IT-first technology approach at exactly the moment that key audiences like members, have rapidly adopted new consumer technology trends and expect even-higher levels of digital service. An optimal digital strategy is no longer a "nice to have" — it is central to future positioning, especially when 50% of consumers say that a bad digital experience can ruin the entire experience with a health plan (Accenture 2020 Digital Health Consumer Survey).
Research from J.D. Power 2021 U.S. Commercial Member Health Plan Study shows that investment in transforming member information and communications, by expanding digital options, has big payoff. Plans that offer personalized, relevant information to members have 23% higher customer satisfaction scores and a year-over-year increase in Net Promoter Scores, signaling good future growth. Increasingly important, CMS STAR ratings measures will quadruple the weight for patient experience in 2023, forcing these measures to become a critical component of Medicare Advantage health plans STAR strategy, given the bearing it can have on reimbursement with respect to PMPM and CMS rebates.
By contrast, plans that have been slow to expand digital engagement and evolve from a disjointed, confused communications experience to a seamless, member-centric approach with personalization, content simplification and digitization, have sliding rates of retention and slower top and bottom-line growth.
If your digital transformation does not streamline the complicated back-end processes, integrate with client platforms, while providing next-gen capabilities, it's easy for customers to turn to competitors. Where switching costs are higher, such as in B2B contexts, you might not lose a customer but will cede revenue to competitors that offer value-add services or a better experience.
It's critical that healthcare payers re-lens their business as orchestrated digital brand ecosystems. We understand, from other consumer focused industries, that to boost member satisfaction organizations must put data, technology and multi-channel communications to work to create personalized welcome and onboarding experience, which can then be leveraged as a springboard for member engagement across their full health journey, from shopping to use to renewal.
I firmly believe that a Co-Innovation approach to brand and experience transformation generates the leapfrog effect that organizations need to compete and win. Organizations must move closer to the people they serve, improve access to quality care, and deploy solutions designed to improve health outcomes. Our team sees the execution of that mission focusing on two major priorities:
Moving Healthcare Organizations Closer to the People They Serve
Solution Designing with Health Outcomes in Mind
When I speak with healthcare organizations, it can be helpful to describe and rank their digital maturity on the following scale: Incidental, intentional, integrated, and innovative.
Medicare payer organizations can accelerate their advancement on this framework by using a co-innovation approach. The co-innovation methodology of digital transformation emphasizes key strategic partnerships founded on common goals and shared commitments. Innovation can't be outsourced, but it also can't be executed wholly in-house. I've found that payers particularly benefit from these three co-innovation concepts:
Generating Critical Insights
Data isn't the new oil afterall, it's the new crude. An astonishing 30% of the world's data volume is generated by the healthcare ecosystem. When properly refined, data can generate what we call critical insights, the eureka moment that optimizes a patient journey or redefines a brand's positioning. Critical insights can come from zero- or first-party data, third-party data from clinical platforms, rigorous quantitative market and customer service surveys, a mature voice of the customer program or carefully-crafted internal stakeholder interviews. Strategic partners are experts at collecting and refining the right data that can be converted into valuable insights. Put another way, if you're drilling for oil, it helps to take a geologist to understand where to look and demonstrate the process, before you start making holes in the earth.
Key partners must be empowered to orchestrate the above with the many healthcare platforms and engagement datasets available at major organizations. Facilitating ideal 'use phase' experiences that drive sustained member engagement, facilitate improved health outcomes and lead to lower costs of care and administrative spend. Investment in data will support the minimization of technical debt and facilitate data orchestration.
Examples really make the concept of critical insights come to life. According to a Waystar analysis of the company's healthcare organization clients, providers that move to electronic statements and payments see their average days of receiving patient balances cut by 55%, while increasing the number of full payments submitted by 23.4%, according to a Waystar. This is the type of insight that could influence an entire digital roadmap in an effort to reduce payment friction yielding a direct impact on revenue, and likely more satisfied patient members..
Shared Goals
Defining shared partnership goals is about more than playing well with others. The best strategic partnerships are crafted with joint incentive structures that ensure both parties deliver innovation. This can extend to co-developed Intellectual Property (IP), dedicated joint team structures, and centers of excellence models responsible for innovation delivery.
In new research, Forrester describes this outcome as "Common Cause" and details how it can be used by organizations to orchestrate innovation cycles that can maximize results via a value-aligned partner strategy.
Cross-Domain Approach
Organizations that are investing in consumer experience leadership are hiring from other industries to tap that knowledge. For example, Anthem made a splash when they hired a leading Apple executive. When loaded with technical debt and process fatigue, organizations seek those known to slash through the swamp and create nimble products and experiences. Digital product expertise is the newly prioritized skill in the Healthcare space.
A major value of working with a strategic partnership is absorbing the education, design-thinking, and use-case library of a partner who has deep Health industry expertise but also works outside and around the Health space to maximize trends and domain knowledge when launching brand experiences, digital payments, and customer-facing digital products.
Managing Medical Loss Ratio (MLR) and Digital Transformation
MLR standards for many private market health plans and insurers may be of concern when planning transformational consumer experience investment. Plans need to operate business as usual while investing in and launching new digital technology and insights that underpin exceptional experiences. A strong co-innovation partner will work with Medicare Advantage business units to identify and leverage digital innovation that is underway in other parts of the enterprise organization, for example Marketplace and Large Group products. Good Partners will also support the development of an achievable innovation roadmap by identifying and planning investments with the greatest ROI over three to five years, to stage annual budgets and control contribution to MLR spend for digital initiatives.
Taking Action
Medicare payers have the opportunity to leapfrog into category leadership by thinking strategically and holistically about how members use services after shopping and enrollment, aligning key digital projects to better simplification, patient outcomes, and working towards 'techquity' that will ultimately move them closer to the people they serve. They just can't do it alone.