Reconfirming Our Commitment to Diversity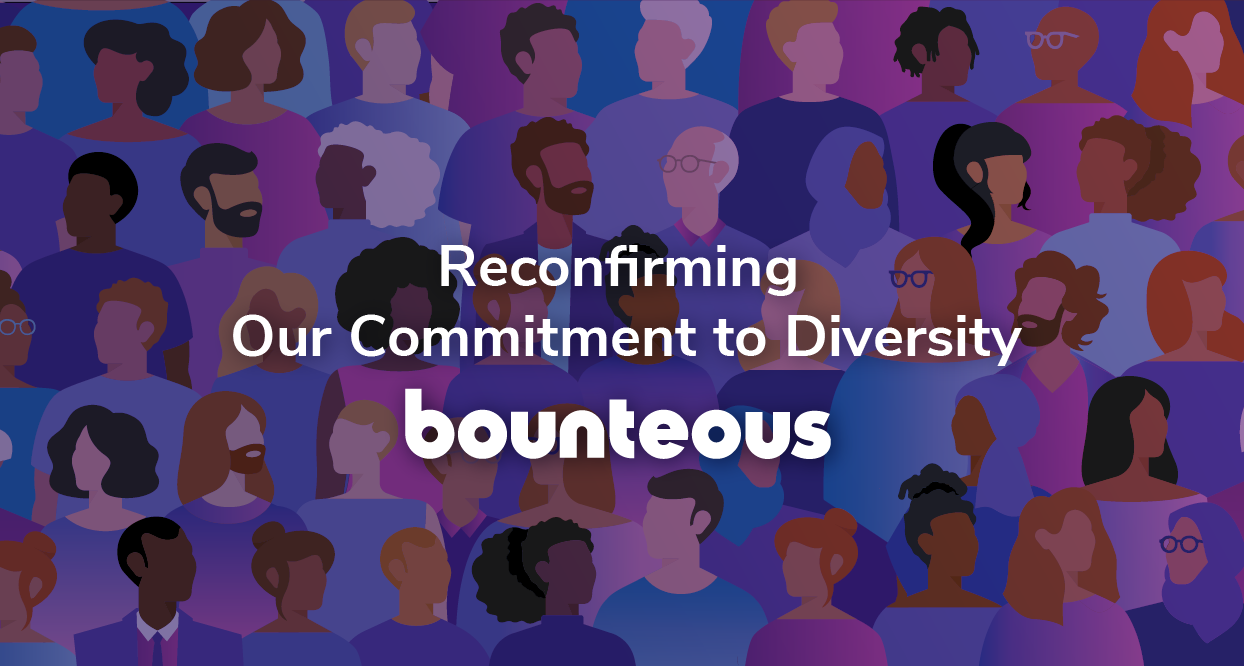 At Bounteous, we affirm our commitment to promoting diversity, equity, inclusion, and belonging (DEIB) within our organization and across the global communities we serve. Currently, longstanding civil rights norms, laws, programs, and values face renewed opposition at local, national, and international levels. These recent developments embolden us to continue fostering a more equitable and inclusive workplace and community
Equitable access to employment, educational opportunities, and healthcare fosters not only personal growth but also fuels innovation and drives industry success. While we firmly believe that every person deserves a chance to develop their talents and career, opportunities for doing so are often unequal. Therefore, we are resolute in our commitment to cultivating a workforce that reflects the rich tapestry of our global community and creating an inclusive environment where diverse perspectives and practices thrive. We believe that the fundamental values represented by DEIB are the foundation for fueling innovation, fostering creativity, and building a stronger, more resilient organization.
Diversity is more than representation. It is about harnessing the power of different perspectives, backgrounds, and experiences to create something bigger and better together to make it possible for us to be the preeminent Co-Innovation partner to our clients. This is why we will continue to:
Foster a culture of respect and dignity where each team member feels respected, valued, and supported, with zero tolerance for discrimination, harassment, or bias
Provide equal opportunities for professional growth and advancement and identify and address barriers that hinder equitable access to opportunities, and continue to provide ongoing training and education on topics such as bias mitigation, cultural competency, and inclusive leadership
Strive to attract and retain a diverse talent pool by implementing inclusive hiring practices, expand our outreach efforts toward historically marginalized groups
Measure and report on progress to hold ourselves accountable for making progress toward building a diverse and inclusive organization
We understand that achieving meaningful and lasting change requires continuous effort, open dialogue, and a collective commitment. We encourage all Bounteous team members to share their ideas, experiences, and suggestions and to listen to each other as we work together to create an environment where everyone can thrive.
We are proud of the strides we have made on our DEIB journey, but we recognize there is much more work to be done. Bounteous believes that continuing our commitment to diversity, equity, inclusion, and belonging makes us a stronger organization, leads to more co-innovative work, and contributes to a more equitable and just society.