Preparing for the Future of Privacy‑Focused Digital Measurement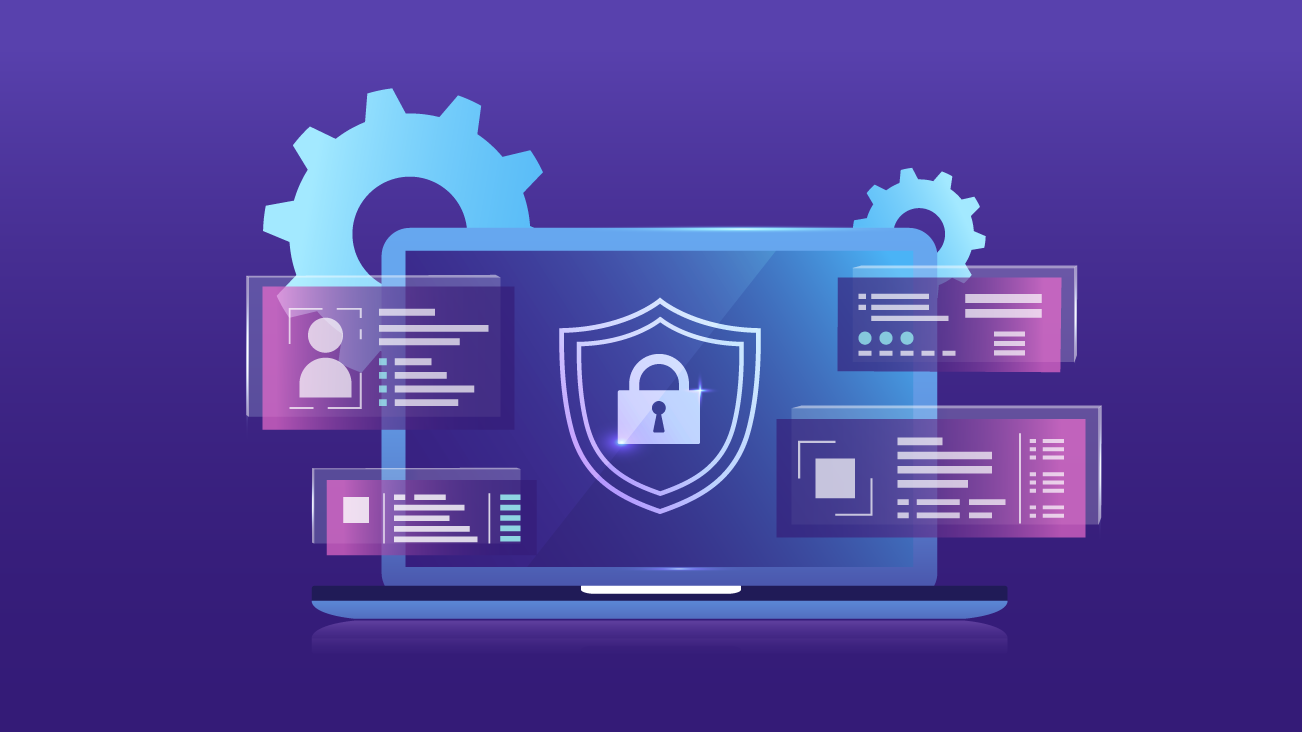 Customer Data Privacy has become an increasingly popular topic for digital strategists, marketers, developers, and consumers (and with good reason). With shifting regulatory considerations and increasing penalties, it's imperative that businesses understand the crucial impact of their company's privacy strategy, and how businesses can respond while ensuring digital effectiveness and measurability.
If your organization has not already started to adopt privacy techniques that help you get the most out of your digital technology and marketing investments, now is the time. Our team has worked with several clients to understand, plan for, and mitigate risks associated with the changes to the digital privacy ecosystem.
The following recommendations are based on these direct experiences while navigating the new digital landscape and apply to organizations of all sizes. We'll be diving deeper into each topic, but to get us started, we recommend that all teams begin to:
We've been deliberate in our focus on actions and tasks that your company can control, such as cookie consent for compliance and digital transformation, and first-party data collection. However, prior to formalizing and implementing a digital privacy plan, it will be fundamental to create a privacy task force with compliance and legal representatives providing you with the official seal of approval. Regardless of your industry or your organization's size, Bounteous always recommends that you initiate legal counsel when considering privacy and consent strategies. Ultimately, your legal team(s) will be responsible for how your organization defines privacy and compliance.
Lastly, because browsers and development resources won't be ensuring that your company is legally (and ethically) compliant, we recommend that businesses use this as a time of reflection and adjustment. Not only will you want to change your policies to be compliant, but you will also want to consider the benefits to your customers and users. Remember that Privacy doesn't have to be the end of your data as you know it. Instead, seek opportunities to diversify your strategy and plan for long-term success.
Evaluating Your Digital Footprint
In order to evaluate your digital footprint, you'll first need to catalog the customer journey across the organization's digital touchpoints. The most obvious touchpoints will be your public-facing websites, mobile applications, and digital kiosks or in-store service desks. However, your behind-the-scenes technology solutions will also need to be considered for an end-to-end privacy strategy.
Many companies may find that in addition to their public-facing content, their digital ecosystem consists of marketing automation software solutions such as Marketo or Pardot, and CRMs like Hubspot or Salesforce. These tools contain first-party data surrounding your customers, and will be essential to your long-term planning as you may need to rely more heavily on these sources for audience generation, segmentation, and retargeting.
Additionally, digital marketing efforts (Google Ads, Display & Video 360) and social channels (Facebook, Twitter, LinkedIn) will need to be cataloged and documented as these solutions are the most impacted by third-party cookie deprecation. Perhaps your footprint also extends to attribution tools such as Branch, AppsFlyer, or Kochava. The conversion data that you once depended on from these solutions may now be aggregated, and difficult to sift through. Moreover, you have likely seen a decline in data collected due to Apple's recent iOS releases.
To summarize, even if the customer does not directly interact with a platform, these enablement technologies collect data that your marketing and product teams rely on to make business decisions and strategic investments. Cataloging your digital technology stack and footprint will empower you to make powerful decisions towards your long-term measurement strategy.
Achieving Cookie Consent & Compliance
In today's digital landscape, much of our data collection and remarketing starts with a cookie for web browsers, or a unique identifier such as an IDFA (Identifier for Advertisers) for mobile applications. While the information stored within cookies or an IDFA may not be enough on its own to identify an individual, these dimensions can be combined with additional information and are at the forefront of many data privacy regulations such as GDPR (General Data Protection Regulation), CCPA (California Consumer Privacy Act) and ATT (the App Tracking Transparency Act).
Given the financial implications and customer-facing repercussions of cookie compliance, implementing a cookie solution will most likely be your organization's next step if you have not already done so. For an in-depth look at these privacy regulations and for a strategic approach to implementing cookie consent and compliance, please refer to our post on Consent Management.
Remember, there are native privacy and consent features available to you as well if your organization is using Google Analytics, Google Analytics 4, or Google Tag Manager. Google's Consent Mode, along with additional privacy tools, will help marketers to better comply with privacy regulations and user consent and be in control of the data that is stored and used.
Expand and Solidify a First-Party Data Strategy
Renewing the focus on first-party data will be your first line of defense to plan for the future and mitigate risk. The output of your digital footprint analysis (the catalog of your digital technology stack and existing data sources, third-party tools, and marketing platforms) will be the starting place to quantify the impact that privacy regulations will have on your objectives.
Integrating Online and Offline Data
One of the first opportunities to expand the use of first-party data involves connecting your existing digital analytics data with offline database sources and/or CRM data.
If you use Google Analytics (GA), your team may choose to ingest additional information into GA such as membership data, lead score, or call center interactions. Multiple methods exist to execute this strategy, including the measurement protocol or data import. If your organization has access to offline sales data or predictive analytics (more on this later), you may also want to join this data with Google Analytics, Campaign Manager, or Search Ads 360 for close loop measurement.
No matter the method, by connecting this first-party data to GA you'll be able to understand how each CRM segment behaves, and which channels drive the most valuable customers to your digital touchpoints. From here, audience creation with your first-party data is in reach. Creating robust audiences with first-party data will help ensure that you reach your high-value customers and invest your dollars wisely.
Leveraging Predictive & Advanced Analytics
With fewer data available, success and conversion measurement will also need to involve tactics that don't need to rely on user-level data. Said differently, we know that first-party data won't be available for all of our users, but there are ways to analyze and determine the potential for high-value customers by repurposing the first-party and digital data available.
Predictive Analytics will help to analyze the population of your audience that you don't have granular information about by predicting the likelihood of a user completing a specific goal, such as a transaction or a lead generation form, by comparing the actions to other converters. Predictive analytics use the data that you have today combined with statistics, modeling, machine learning, and algorithms to forecast possible outcomes. These and other model types will help analyze opportunities for unobserved measurement and can be conducted in BigQuery or another cloud instance. Marketers can use the results of predictive analytics within custom audiences to bid on marketing campaigns that are likely to target similar audiences.
If you don't have an in-house data science team, or if you aren't working with the data science team at Bounteous, Google Analytics 4 has built-in predictive audience capabilities which will help you get started. These audiences use Google's machine learning algorithms to build segments of users who are likely to make a purchase based on a predictive metric of purchase probability.
Assess Opportunities for Authenticated Experiences
Authenticated or gated experiences represent an additional way to gain access to user-level first-party data. An authenticated experience, or offering content through a paywall, assigns a unique per-user identifier that can be used to enhance your first-party audiences and improve the quality of data for predictive models. 
By incentivizing logged-in experiences, you can also ensure that your data is not sent to third parties for remarketing or "sale" while maintaining an idea of individual user behavior. Authenticated experiences also provide great opportunities for personalization, which can help improve the user experience and improve retention. 
If you are using an analytics platform like Google Analytics and you have an authenticated experience on your website or app, be sure to implement the user_id dimension. This feature will enable you to connect web users to internal CRM users more seamlessly.
Consider a Customer Data Platform
Perhaps the greatest opportunity to prepare for the future and capitalize on first-party data includes familiarizing yourself with Customer Data Platforms (CDPs). CDPs represent one of the most comprehensive ways to ensure that you can unify, measure, and activate on all of your first-party data—not just your website analytics. These specialized technologies often offer pre-built processes to help companies adopt a customer and data-centric approach quickly.
The magic of a CDP lies in identity resolution management, or the ability to create a single unified record for each customer. Digital data is messy and often incomplete, yet marketing essentials such as personalization, remarketing, and a unified customer experience depend on unified data.
Traditionally, most marketers have relied on Data Management Platforms (DMPs), which primarily emphasize the use of web data. However, CDPs were developed with offline systems (such as CRMs), identity, and user privacy in mind. Moving beyond a DMP will enable your organization to maximize reach and market penetration, especially in a cookieless space.
Implementing a CDP and engaging in identity resolution places the customer in the center of your marketing, sales, and service data, helping to ensure that the customer experience is the primary focus. If implemented correctly, a CDP should help your organization avoid the pitfalls of data silos, build more complete identity profiles, and give your marketing team complete insight into omnichannel marketing efforts.
Draft a Technology Roadmap
With changing privacy regulations and the shift away from third-party cookies, it's clear that technology solutioning and vendor selection will play a large role in successfully measuring conversions and marketing activity. We recommend drafting a technology roadmap and investing in technologies that are adapting to the changing privacy environment.
We've already highlighted the key technologies that organizations will need to adopt for compliance, such as cookie consent management solutions, data deletion processes, and customer data platforms (CDPs). However, data collection strategies and adopting feature-ready technologies will help prepare your organization for new privacy regulations that are bound to appear.
Upgrade Your Analytics Tools
If you utilize Google Analytics and have not yet done so, your analytics teams should be adopting New Google Analytics 360 with Google Analytics 4 properties, the newest digital analytics platform from Google. It's expected that Google will continue to roll out new privacy controls in Google Analytics, many of which might only be available to users if they've adopted the latest technologies.
Deploy Server-Side Tagging Technologies
Tag management tools are now offering server-side functionality to introduce additional privacy possibilities. Server-side tagging has many benefits, including improvement to your web performance (less code to run client-side), and the ability to send data to a secure environment for processing (less potential for PII breaches). Additionally, server-side tagging can combat many of the cookie timeout issues associated with ITP and Chrome 80.
Google Tag Manager's server-side tagging functionality or Adobe Experience Platform Launch Server-Side are great options to consider.
Utilize Privacy-Focused Data Clean Rooms
If you are using Google's ad network, you may also be prepared to adopt Ads Data Hub—Google's Privacy-centric data clean room. Ads Data Hub (ADH) provides a destination for all Google-deployed advertising data and aggregates data from Campaign Manager 360, Display & Video 360, Google Ads, and YouTube under one platform for advanced analysis.
We also discussed the benefits of a Customer Data Platform (CDP) at length, but selecting a CDP vendor or innovating your own identity resolution solution should land on your Technology Roadmap as well.
Final Thoughts
We've covered a lot of opportunities and challenges that will arise with the increased importance of customer data privacy. However, with the right plan and tools in place, we firmly believe that businesses will be able to adapt their digital strategies to flourish.
The Shift From Short-Term to Long-Term Investments
The industry is rapidly changing, so much so that short-term investments may be challenging to measure and evaluate successfully. Bounteous recommends shifting your measurement, marketing, and technology assessments to a 12-18 month view. Key questions to consider will revolve around how aggressively your organization plans to shift into durable marketing strategies, and how quickly you plan to adopt technologies that will enable first-party data collection. No matter your chosen path forward, thinking strategically for the long term will set you up for success.
Innovate and Embrace the New Normal
Remember that privacy will be an important component of your brand platform in the future, not just a nuisance. Therefore, we recommend that your organization embraces these changes, and communicates privacy updates as welcome additions to your digital platform. While there are several large decisions that your organization will need to make in order to achieve compliance, users will most likely continue to value your brand if you place the appropriate amount of thought and consideration into your privacy policy.
If you still have questions about how to bridge the gap when cookie consent is implemented, or when third-party cookies are wiped out, partners like Bounteous are here to help. Our media, marketing, and user experience teams are working on this full-time. Reach out if you'd like to speak with us about the future of advertising and digital experiences with cookie consent, first-party data, CDPs, or server-side tagging.