An Analyst's Guide to Learning Digital Analytics With Google Analytics 4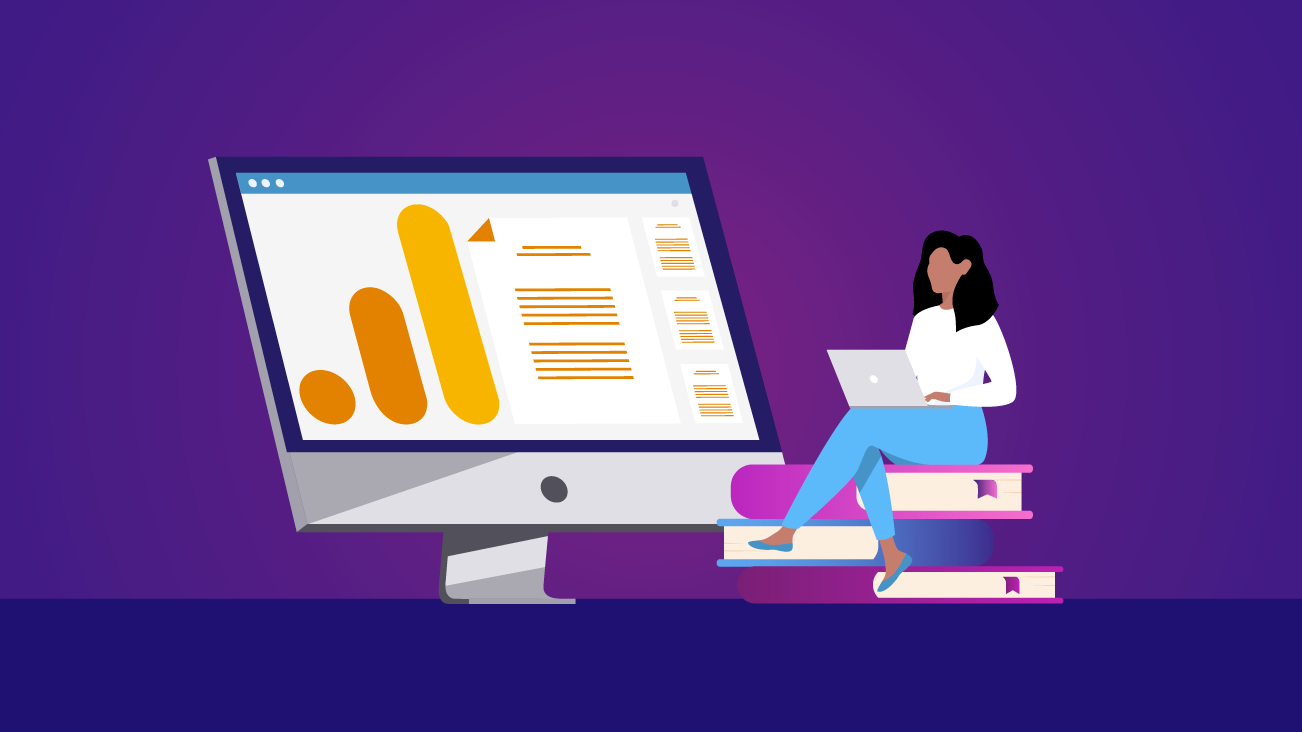 Editor's Notes: Google has announced that all Universal Analytics properties must migrate to Google Analytics 4 by July 2023. Companies using Universal Analytics 360 properties have until July 2024, but encouraged to start immediately due to complexity.
Digital Analytics is an ever-changing field that is constantly evolving, and at times, that can make the latest information difficult to find and keep up with. At Bounteous, we've found that brand new analysts, even experienced digital marketing professionals, don't yet have mastery of Google's latest analytics platform, Google Analytics 4 (GA4).
Follow along with these modules to build your GA4 knowledge which you will find will be a great resource to leverage if you're looking to:
Build some new analytics skills.
Leverage this knowledge for a job.
Be a more data-driven business owner or marketer.
Gain unified data for your website and/or apps.
Stay up to date on the latest and greatest in terms of Google Analytics!
This guide helps you build your knowledge using recommended resources from leading industry partners, agencies, and data advocates. There is a lot to learn, but this guide will help you reach your educational goals for GA4. Ready to start learning? Let's get started!
Expectations & Setting Goals
There is definitely a lot to learn, although, don't fret, because with some practice and dedicated learning time you will be on your way to leveraging GA4 effectively. Try spending an hour each day working on each section. How long this takes will depend on your existing knowledge or background. 
Exploring these topics online and reading blogs and forums is recommended, and for an added bonus to your learning journey, we highly recommend getting hands-on in the GA4 platform itself. The goals of this guide are to:
Be able to efficiently implement a GA4 property
Leverage the GA4 interface
Analyze GA4 data with ease
This guide is perfect for anyone looking to learn about GA4 properties to enhance their analytics knowledge and skill set in order to become a better analyst. It is not limited if you only have just a website or app because GA4 unifies data for your website(s), app(s), or both if you have them!
Resource Materials
Required: A computer and an interest in digital analytics. 
Recommended: Throughout this guide, we will use a demo account from Google which is a GA4 Demo Property on a test website they provide for the Google Merchandise Store (eCommerce data). If you have access to your own website (or even a test site) then you can follow this guide to create your own GA4 property. 
This route is going to help you better understand the entire setup process of a GA4 property on a site you most likely use fairly often. The added bonus here is that you will start to collect data for your own business, and have data to analyze and use.&
Steps to Access Google's Demo Account:
Sign in to a Gmail email account or email associated with Google Workspace. 
Follow the link here, and scroll part way down until you see the header for "Access the demo account."
Find the option for "Google Analytics 4 Property: Google Merchandise Store (web data)."
Click the link and it will direct you to the GA4 demo account. 
If you are taking the option to create your own property, follow the steps provided in order to create a GA4 property for a site or app you have accessible to you. This can be a test site, e-portfolio, business website, or even a mobile app.  
There are two ways to set up your GA4 property and get started tracking data. 
Leverage on-page code through the provided gtag.js code snippet provided upon GA4 property creation
We highly recommend utilizing Google Tag Manager (GTM) to deploy given you will see in the upcoming modules how GTM allows you to enhance your setup for added data collection.  
Module 1: Understanding the Basics & Getting Started
To get started, you need to either have already set up your GA4 property on the test site you have access to or have added Google's GA4 Demo Account. 
Google Analytics is among the top of the available website/app tracking tools in the market in order to gain data about on-site visitors, user behavior, what pages are being viewed, what elements are being interacted with, along with key website conversion points, and so much more. Google Analytics provides data to companies that otherwise would not have been available! We will dive into an overview of Google Analytics, in order to help you gain an understanding of the Google Analytics 4 (GA4) properties, which will be leveraged throughout the guide.
This module will cover how to create a Google Analytics account, along with a Google Analytics 4 (GA4) property. Budding analysts will also learn how to navigate the interface and various sets of reports in the tool. The goal is to gain an understanding of the interface and then in the proceeding modules, you will dive deeper into each section of reports, and other GA4 functionality. 
Homework
Set up a Google Analytics account, with a GA4 property on a site you have access to, or ensure you are able to access the GA4 demo account that we provided the steps to access above. 
Click around the GA4 interface, and take a look at the following sections: Reports, Explore, Advertising, and Configure. Get a sense of what questions each area serves to answer, or actions they can help you take.
Module 2: Understanding the Data Model
The main item to note about a GA4 property is that there is an event-based data model which is built off the basis of collecting site data based on users and events. For example, let's say that you want to know the number of pages a user viewed, this is collected as a pageview event associated with the page a user viewed. There could be a use case where you are looking at buttons interacted with, or forms submitted; which again are collected and tracked as user interactions with events such as form_submit and button_click.
Compared to the prior Google Analytics version, Universal Analytics, this data model provides simplified data collection across the board for websites and apps, while providing easy-to-understand metrics.
Homework
Read the following articles in order to gain an understanding of the GA4 property, and data model. 
Module 3: Learning the Reports
A GA4 property contains a wide range of reports you can leverage for data analysis. In GA4, we have a lot of reports that provide you with the data you will rely on as a business—this allows for fewer reports, and more report simplification, while still providing bountiful ways to pull reports and gain the data you can analyze and trust.
Let's dig into some of the report types below:
GA4 Reports Snapshot: Reports Snapshot is a great spot for a GA4 newcomer. It acts as a home dashboard with automated insights, and easy-to-read visuals that you can either gain insights or can use in order to access larger reports faster.
GA4 Real-time Reports: Ever interested in what users are doing "right now" on your website or app? This set of reports is your opportunity to see users in real-time interacting with your site content—along with details on event interactions, custom dimensions, event parameters, conversions that are occurring, and more. This is perfect for individuals such as developers when you want to test and troubleshoot, or great for individuals wanting to see how users behave from media buzz or a campaign/product launch.
Speaking of developers, or individuals who may be QA testing, GA4 has a DebugView feature that allows for real-time testing. This requires minimal setup in order to start using and will be beneficial when needing to test out event interactions (events will be discussed in Module 4 more in-depth) before pushing updates live to the site.
GA4 Acquisition Reports: The Acquisition set of reports helps to gain all the vital data your marketing teams need to best understand campaign performance. This allows us to see how users arrived at our site and helps to tailor and optimize our marketing efforts. GA4 does have the ability to link accounts to Google Ads, BigQuery, Search Console, and many others as well. This can be done via navigating to the "Admin" pane by selecting the gear icon in the bottom left-hand corner of the screen!
GA4 Engagement Reports: The Engagement section of reports contains a large chunk of data including conversions, events, and the site content that users interact with. Essentially, this gets at the heart of why we track user behavior data, to begin with, so this is where you may be spending the most time via your GA4 property and reports in order to pull data to influence business decisions.
GA4 Monetization Reports: This section of reports is based on monetization efforts such as commerce sites and apps, in-app purchases, or even publisher ads. If you are in the area where your organization or website has commerce or revenue components where you need to understand product performance, ad impressions, or what's being purchased within your app platform, then this set of reports will provide you with all the data you are looking for.
Now, what if you are not in the commerce space, that is where the Library functionality allows you to customize your reporting interface. This is a great feature to have more control over your reporting interface to have the reports your team needs and leverages daily.
GA4 Retention Reports: Retention reports allow us to understand new versus returning users, along with various other metrics such as user engagement and lifetime value is critical in order to better understand your users. This can assist with marketing efforts through targeting strategy or remarketing, along with leveraging the data in order to know how to gain more conversions sooner. 
To note about lifetime value, for each new user within, Analytics calculates the sum of purchase events, and AdMob earnings events during the user's first 120 days of app usage. The lifetime value is the average of this metric for all users.
GA4 User Demographics & Tech Reports: By default, this section of reports will be able to report on data in relation to user geographic location, along with tech parameters such as browser, device type, app version, and more.
If you're looking to gain additional data such as user assumed age, gender, and interests then you must enable Google Signals via the GA4 property pane. Once enabled, you will gain data such as age and gender; although the main item to note is how this is based on the assumption of what a user falls under based on their search history.
Depending on your organization, this may not be ideal to set up depending on how you would leverage the data for your organization's needs. You can also find data here such as where a user comes from geographically, along with the device info of how they access your site and/or app.
Homework
Try to access the following reports based on the scenario:

You want to understand where a user comes from geographically in terms of city and country. Which report would you need to go to in order to gain this information? 
You want to find out the number of new users that came to your site via the Organic Search traffic source. Which report would you need to navigate to?
Module 4: Leverage Google Tag Manager (GTM)
Now, you are going to learn about how to actually track and create events in Google's technical tracking tool called, Google Tag Manager (GTM). GTM is essential for all things event tracking with how we want to collect and track events to send into our GA4 reports. What is an event you may ask? An event is anything that a user may interact with whether that be a button click, form submission, video play, outbound link click, and more.
Something to note about GA4 is that the data model with how we track and measure is entirely based on event tracking; which means anything a user interacts with would need to be tracked using GTM or a similar event-tracking tool. This is a crucial adjustment in the GA4 implementation process, as GA4's Enhanced Measurement feature is able to auto-track events "out of the box" such as site search, file downloads, page views, video engagement, and a few others. That means that for any additional site elements you want to track and obtain data you need to leverage a tool such as GTM.
Google Tag Manager (GTM) has an event structure that carries the following in order to track events within a GA4 property.
Event: Any interaction that a user interacts with (click, button, video, form, and more).
Trigger: This is what allows the event to launch on the page and track based on the interaction. Every event needs a trigger to make it work and track user interactions.
Parameter: Parameters are additional pieces of metadata that add context to event data. Some parameters, such as page_title, are sent automatically. In addition to parameters that are sent automatically, you can send up to 25 custom parameters with each event. An example of parameters would be how you may want to track not just that a click interaction occurred, but what page it was on, where is the user directed to for a new page, then click the text of the button, and more.
Another item to note is naming conventions of events are crucial. In GA4, we track our events differently in terms of naming conventions. Event names must be alphanumeric characters or underscore only and they must start only with an alphabetic character. For example, if you are tracking a "Button Click" it would be named in GA4  to be button_click.
Homework
Make a list of other events you may want to track in Google Tag Manager for a website of choice. What business questions would tracking these events help to answer? What data would you want to capture for these events? When would you want those events to send information to GA4? 
Learning Resources
For Further Study
Optional to learn, but highly recommend in order to gain a larger understanding of Google Tag Manager to track on your own the events: CSS, HTML, and Javascript through tools such as Codeacademy, w3schools, or other platforms of choice.
Consider researching and understanding what a dataLayer is. The dataLayer is useful for elements you may want to track and measure that require a developer. Typically, these can be in relation to custom dimensions (additional custom elements you want to track), commerce pieces of data, and more.
Module 5: Configure Events, Conversions, Audiences, and More!
When leveraging the Engagement reports, you may be wondering how all that data got there between events, conversions, and other data points. Well, this is all done through the Configure pane, along with some additional elements that need to be tracked via GTM if you take the custom event route. If you are interested in segmenting users by different attributes such as mobile versus desktop, purchaser versus non-purchaser, and more you have that capability here as well.
The Configure pane allows you to set your events as conversion points with a simple toggle, such as form submissions, purchases, downloads, and more. You are able to tweak and make updates to events, conversions, audiences, and custom elements as well.
Homework
How would you want to track portions of your site with events and conversions?
What audience segments would be beneficial to analyze for your organization in order to make better decisions about marketing targeting for campaigns, products or content to produce, and more?
Module 6: Develop Custom Reports Through the Explore Pane
We walked through how data is collected, understood how to navigate the GA4 reports and interface, and now we are learning how to build custom reports and analyze data via the GA4 property. Once you have your data collected, you may have noticed that certain reports provide you with what you need, but you may be craving something a bit more custom to visualize your data.
Let's say you are in the commerce industry and want to analyze your checkout funnel. By default, GA4 does not provide us with that report option, but via the Explore pane, we have the ability to build it out ourselves! The Explore pane works very similarly to Google Data Studio (GDS); which is very user-friendly and intuitive—essentially it's all drag and drop with the corresponding dimensions and metrics you want to add to the report you are building out.
We get the following report options via the Explore pane:
Blank (custom)
Freeform (essentially, a table)
Funnel Exploration (checkout flow, form registrations, form abandonments, and more) 
Path Exploration (great for understanding user flow across your site and/or app)
Segment Overlap (understand user segment similarities and differences)
Cohort Analysis (understand cohorts of users over time)
User Lifetime* (uncover users' lifetime of being on your site/app).
*A quick note about user lifetime is how it is impacted by the retention period setting via the property in terms of how far back you can go in the Analysis Hub reports. You can choose to retain data for either 2 months or 14 months in a GA4 property. When data reaches the end of the retention period, it is deleted automatically on a monthly basis.
Something to note is there's a free, BigQuery (BQ) export option for GA4 properties. BigQuery is a cloud-based big data analytics web service for processing very large read-only data sets. BigQuery was designed for analyzing data on the order of billions of rows, using SQL-like syntax.
This is great for organizations with large amounts of data, or if you feel more comfortable building custom queries and reports in order to get the data and metrics you need. Also, you are able to pull in GA4 data into Google Data Studio as well if you're looking to use a data visualization tool.
Homework
Read the following article: Explore Depths of Your Data in Google Analytics 4 Properties' Analysis Tools
Build out a report for each report style option via the Explore pane that visualizes your data.
Final Exam
The best way to learn is through practice! The best recommendation to improve your understanding of GA4 is to go into the tool to pull and report on data. If you have the ability to implement a GA4 property via tracking that is even better—it is another helpful way to understand how everything ties together from initial tracking to data collection. Also, be sure to stay up to date with the latest and greatest updates and releases that Google has to constantly improve the GA4 property.
Looking to dive deeper into GA4? Consider taking a Bounteous training course on GA4. We also feature a large selection of content on Google Analytics 4 whether that is information on different interface features, new updates, releases, or even implementations you can do.
Next Steps & Continuing Your Education:
Looking to learn more?
GA4 lets you leverage GTM in order to implement custom event tracking on your site and app elements. Consider taking advantage of the Bounteous Google Tag Manager resources, or leveling up your skills by taking our Tag Manager training courses.
If you're looking to understand how GA4 data works with BigQuery, it is recommended to improve your BigQuery skills, which includes getting lessons on SQL code in order to understand how to structure your queries when pulling data. 
Last, but not least, practice, practice, practice when navigating the interface and pulling data. Consider signing up to take our Bounteous GA4 course we offer as well!