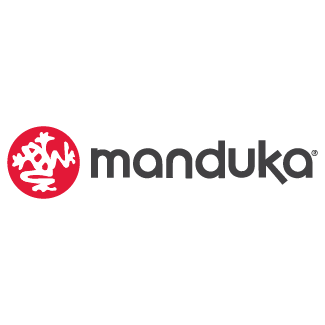 Scaling Personalized Commerce Across Geographies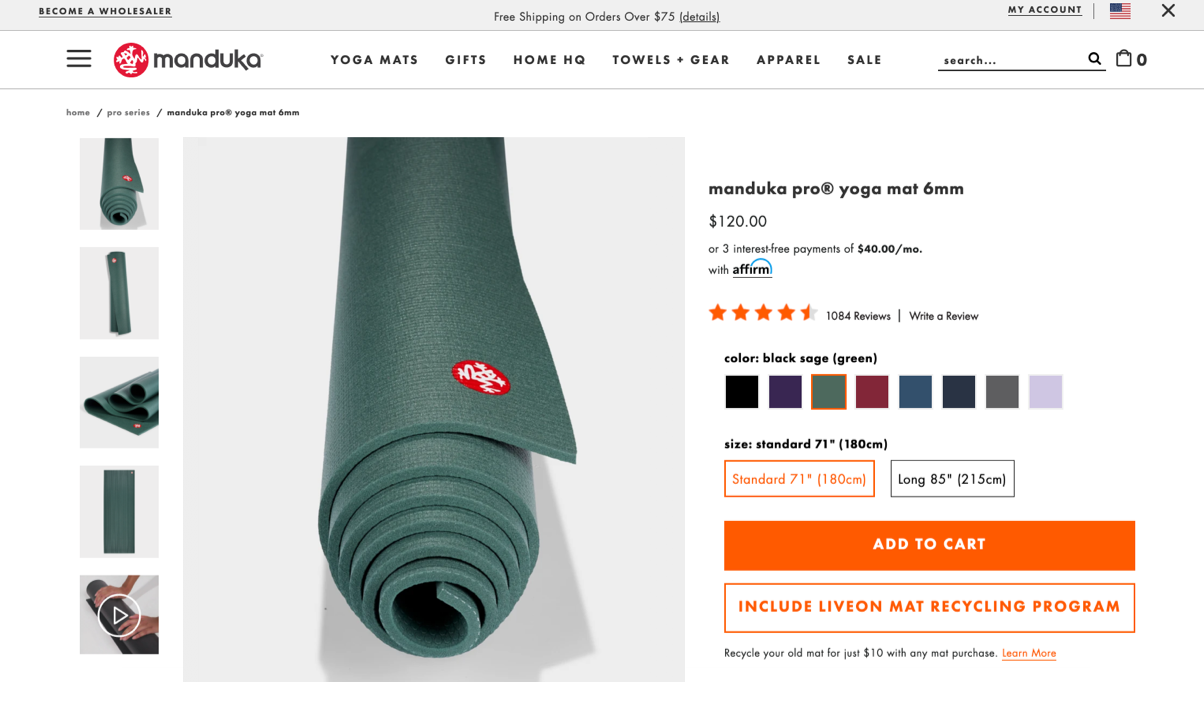 Summary
Manduka is a yoga mat and apparel company, serving millions of yogis and thousands of yoga studios worldwide. As Manduka grew their business, expanding their product lines from yoga mats to yoga and fitness apparel, they realized they needed a commerce platform that would scale to fuel their rapid growth.
Manduka partnered with Bounteous to deliver on their goals of improving their customers' online experience and security, initiating a migration to Shopify Plus. The Bounteous team worked to integrate Manduka's back-end business systems and revamp their online presence in order to drive greater ROI.
We partnered with several technology partners to replatform Manduka's commerce site, building out new automated custom pricing level functionality and maintaining existing functionality. Bounteous was able to deliver a new experience that reflects Manduka's sustainable brand and can easily scale alongside the business's quick growth.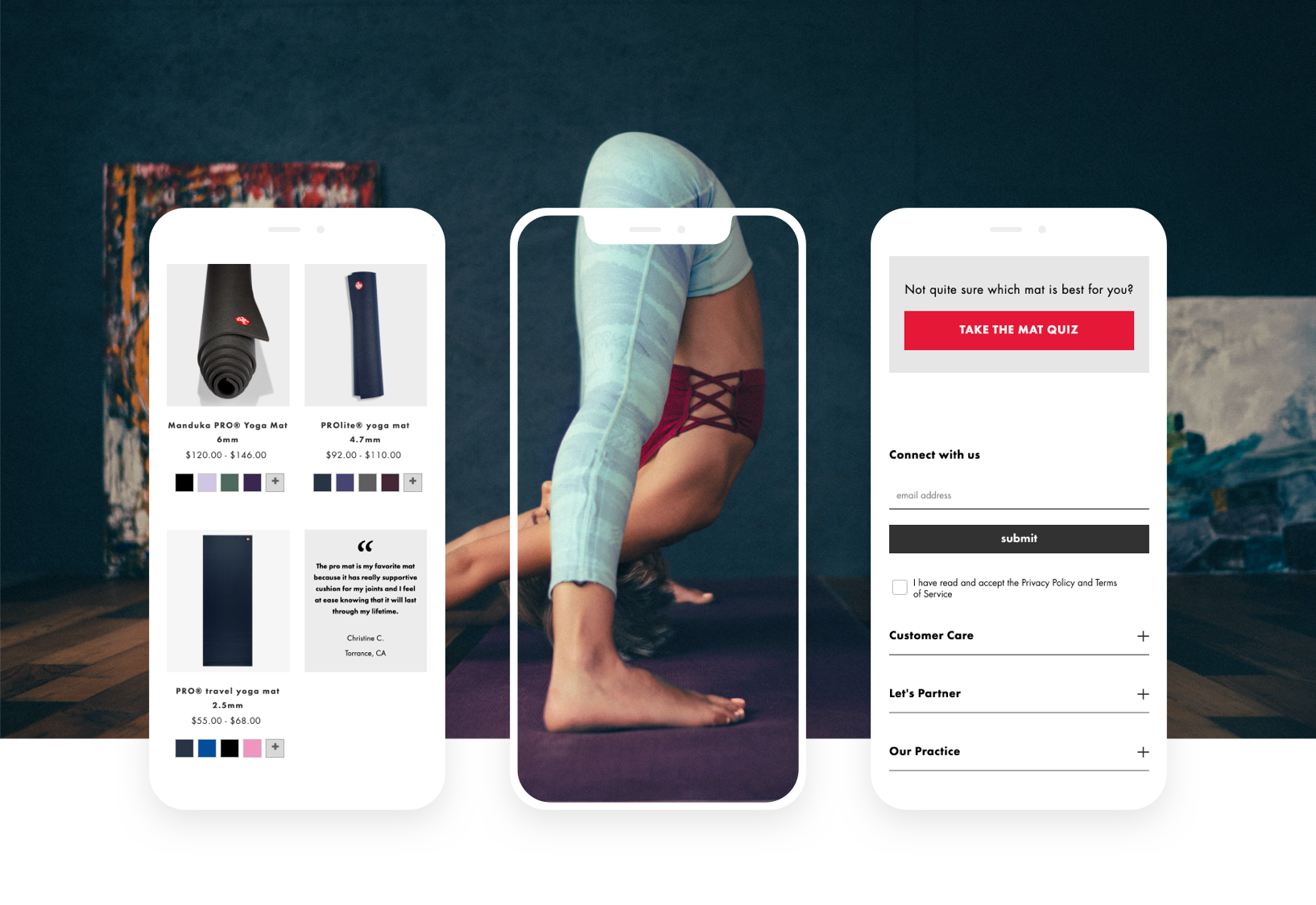 Challenge
Manduka needed to revamp their digital experience to meet their growing customer base needs. Their internal tools and programs were built on legacy systems that were inhibiting how they could scale the brand. Serving multiple geographies with different currencies, and providing both retail and wholesale offerings to their customer base, proved to be a challenge for a yoga mat and apparel company. Manduka was looking for a key strategic partner to help them stay relevant and compete in the marketplace.
Manduka selected Shopify Plus for their new site, based on flexibility and security needs. With an unlimited number of apps and configurations, Manduka needed help vetting, selecting, and implementing apps and platforms to help with everything from on-site search (Klevu) to tiered pricing (Bold Custom Pricing). Bounteous was brought in to help navigate the ecosystem of partners, build complex integrations and custom applications, bring design concepts to life, and assist in analytics implementation for the new commerce site.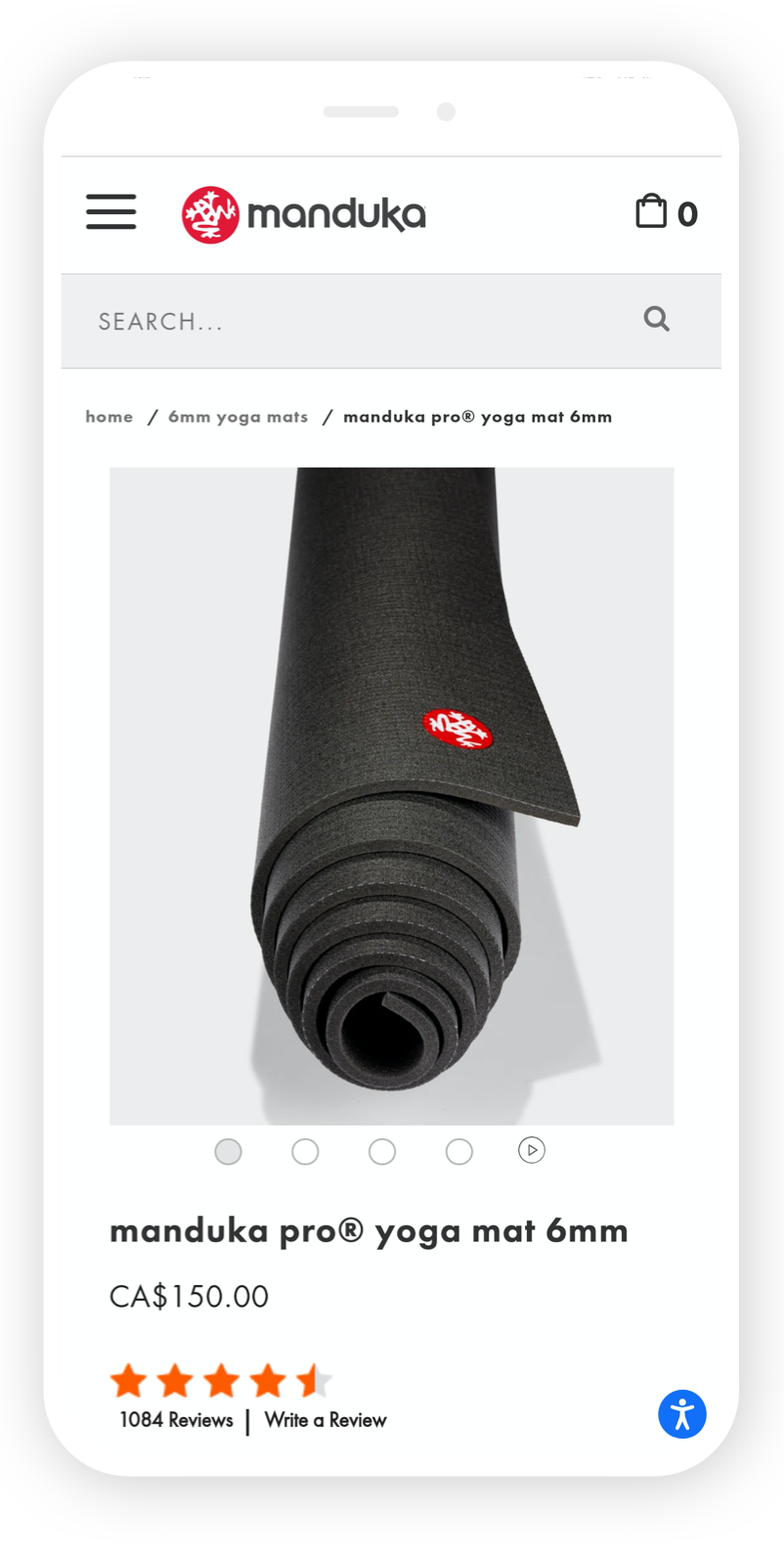 Solution
Manduka elected Shopify Plus to host their commerce platform in order to implement a more meaningful customer experience that has the scalability to meet the demands of a changing online marketplace. Leveraging decades of commerce expertise, Bounteous led the overhaul, working with Manduka and helping to choose vendors to navigate all aspects of the digital experience, including custom wholesale and retail pricing, search, recommendations, reviews, and analytics.
Manduka operates in multiple regions with different currencies and required experiences personalized to each geography. Shopify offers their Plus customers clone stores to support multi-geography solutions, and Bounteous built three separate stores: one for the United States, one for Canada, and one for Europe. Among the custom development required, the team worked with Bold's Custom Pricing solution to support retail, wholesale, and discount pricing levels for each store. We also leveraged key technology such as Vue.js to integrate with Shopify's Storefront API in order to build out complex front-end features and facilitate an exceptional user experience. Google Analytics Enhanced Ecommerce was implemented to help streamline workflows, ensuring accuracy of data and successful site launch campaigns. The team deployed the new site without any disruption in tracking, traffic, or transactions. Finally, with multiple stores and numerous customer scenarios, we leveraged automation testing to run scripts that helped identify any site errors prior to going live, reducing scope of quality assurance, and accelerating speed-to-market.
Results
The new Manduka website offers top-of-the-line security and a refreshed look that aligns with Manduka's sustainable, forward-thinking identity. An easy-to-use platform, along with a fully-responsive web and mobile solution, provides Manduka's retail and wholesale users across geographies exceptional, personalized experiences.

Beyond developing a scalable storefront, the Bounteous team connected partners and third-parties solutions to activate a fully-functioning commerce experience. The powerful, scalable solution empowers website administrators to better manage commerce flows in an intuitive environment.

Post-migration, the site has performed exceptionally with significant user increase and decrease in abandoned carts, resulting in overall increases in revenue. As Manduka's business continues to expand, their launch on Shopify Plus has helped propel growth. Since launch, Manduka has observed year over year improvements, including:
YoY Abandon Cart Decrease