A Seamless Experience for Pet Owner Loyalty Program Members
Summary
PetSmart is North America's largest specialty pet retailer of services and solutions for the lifetime needs of pets. PetSmart prides itself on its differentiating in-store services such as training, adoption events, and grooming.
With the help of Bounteous, PetSmart launched digital assets to complement their strong in-store business model, including the pet-parent-friendly Treats™ Loyalty program, across mobile, web, and POS to capitalize attention on the brand and drive customer loyalty.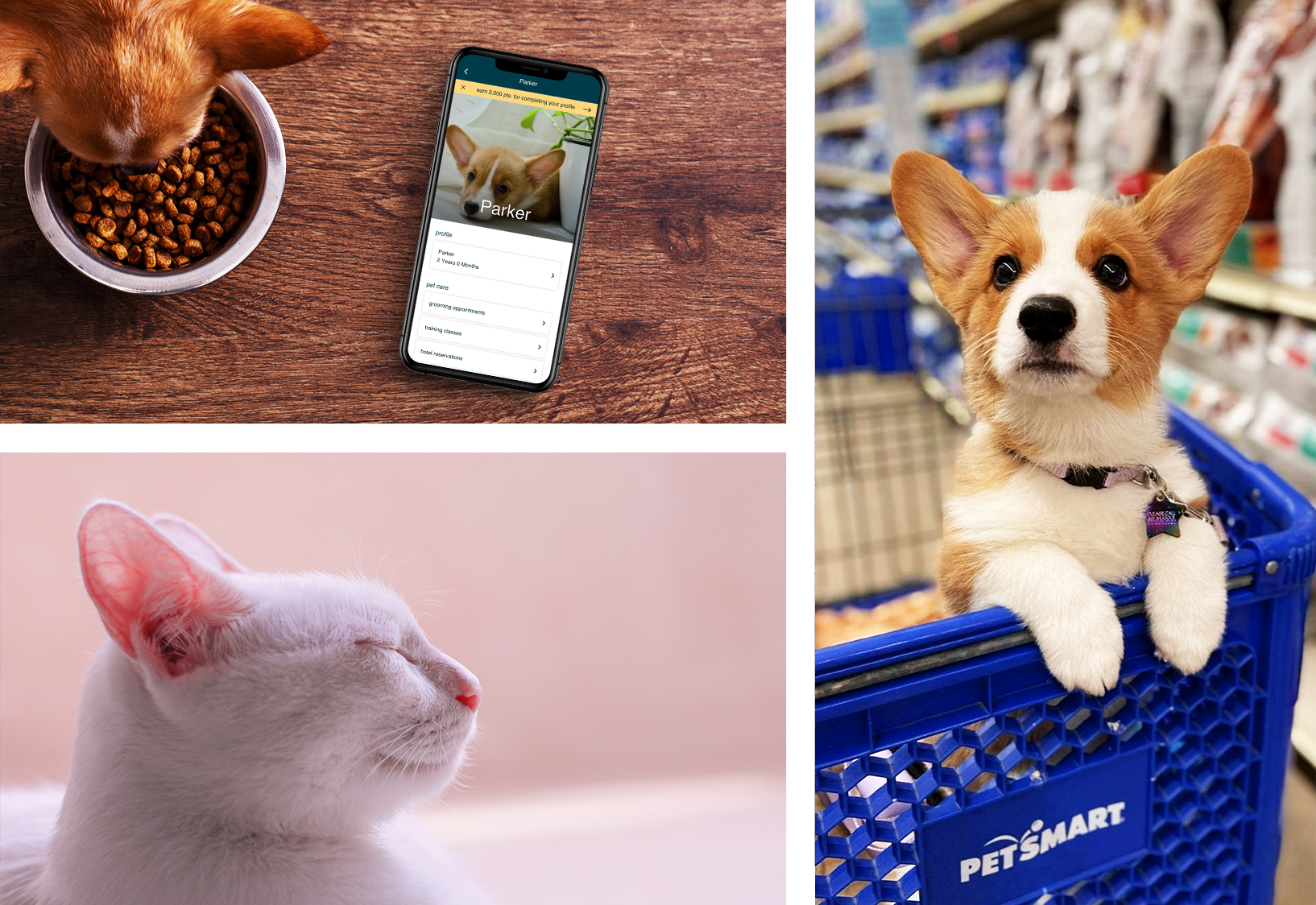 Challenge
With a highly competitive and rapidly changing environment at hand, PetSmart wanted to foster brand loyalty amongst their shoppers. They needed to work with a digital partner to optimize their digital ecosystem to fuel an always-engaging customer-centric experience. The primary goal of this project was to increase customer loyalty and drive a deeper connection between their customers and their brand.
Loyalty programs have become increasingly popular amongst brands, but PetSmart was determined to configure a highly valuable program designed to continuously motivate customers. With the brand already having significant recognition in the pet world, the main challenge would be to prove to customers why they should return to PetSmart for all their pet needs over the competition.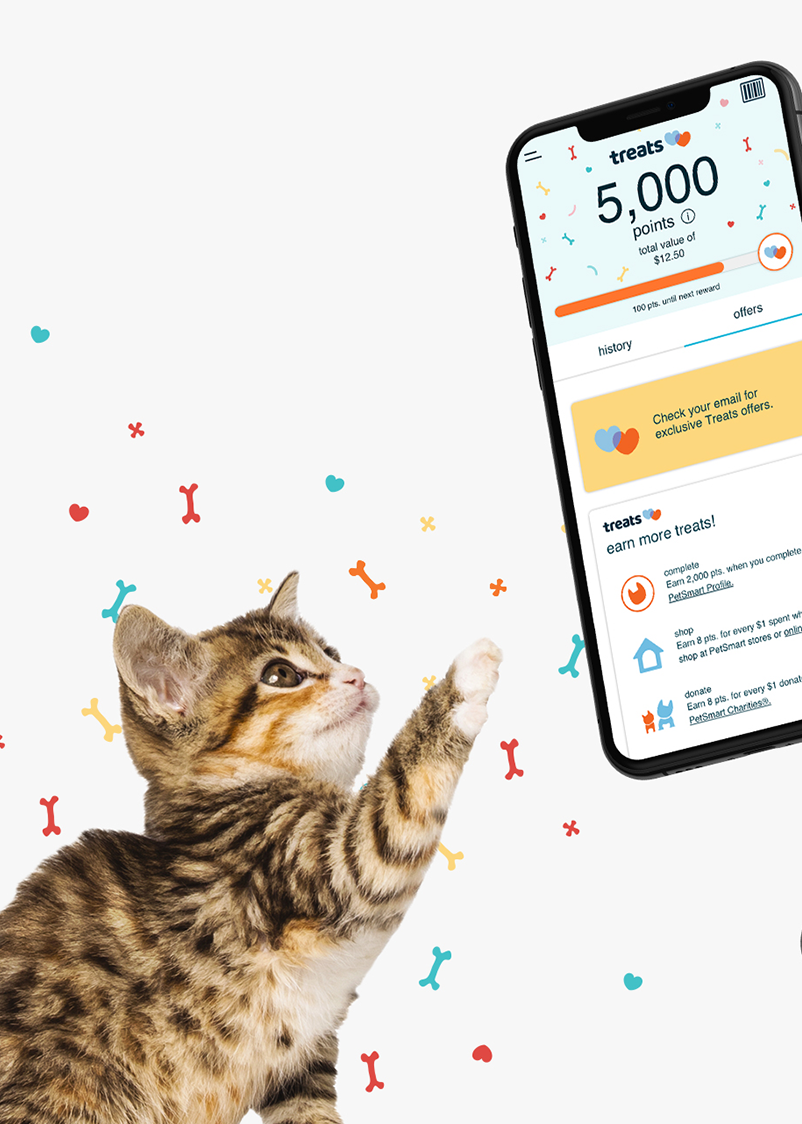 Solution
PetSmart engaged Bounteous at the start of their journey, acknowledging the importance of a digital partner. Working in an agile process, our team set out to gain important insights on current customer journeys and augment existing engineering teams across all channels.
Our customer-centric approach was powered by user data and analytics to drive user experience (UX) and user interface (UI) design processes and outcomes. This resulted in the creation of unique, consistently branded interfaces across desktop, web, and mobile—promoting ongoing engagement, personalization, delight, and surprise.
This new digital customer experience made it even easier for Petsmart Treats™ members to earn and redeem awards.
Results
We successfully launched customer-focused branding, developed an easy-to-use iOS app, and debuted a significant loyalty program. Users are thrilled with the new app, giving it an aggregate rating of 4.5 stars across 20K+ reviews. PetSmart was awarded a gold W3 award in 2019 for best shopping app.