5 Reasons You Should Use Separate AdWords Accounts
Many advertisers overlook the option of (and benefits to) managing their Paid Search efforts through more than one AdWords account. While the initial effort needed for splitting up an existing account or setting up multiple accounts may seem tedious, it can be done quicker and easier than you might think (and the benefits to account management can be great). Here are five reasons you should consider operating through multiple AdWords accounts as opposed to just one:
1. Budgeting/Strategies
This situation is often very common, as many advertisers will designate different budget amounts for certain campaigns. Many times this is due to certain campaigns representing different strategies or business goals (direct response vs. awareness) where the funds are separated to support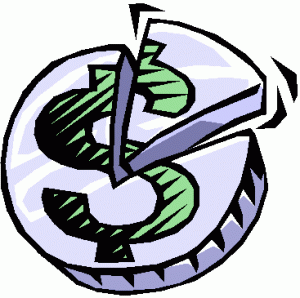 the individual strategies. Similar to this, an advertiser may have different budgets for different portions of the business, even though they may be housed under the same domain ('Shoes' received X number of dollars, 'Clothing' receives Y number of dollars). If managing the budget becomes messy and difficult within one AdWords account resulting in less than efficient PPC management, breaking up an account into two or more accounts can help alleviate this issue, by setting clearer boundaries for budget management. A great example of when this should be used is when a business has separate sectors/portions of a business running on separate budget, and runs PPC coverage on accompanying brand terms. In a previous blog post, I outlined why it's necessary for every advertiser to have Paid Search coverage for brand keyword terms. If an advertiser has brand keywords specific to different portions of the business that should be pulled from separate budgets, the most efficient way of allocating spend from brand campaign(s) is to separate the strategy/business goals into separate AdWords accounts.
2. Reporting
Reporting reasons for separating AdWords accounts are very similar to the above budgeting reasons, as reporting often comes down to separate marketing strategies and/or goals. It's usually the case that an advertiser running a PPC account with separate marketing goals would like to view and report on the results of those strategies separately, and make optimizations within the account based on those results. For a cleaner and clearer look at data, separate accounts are extremely beneficial, allowing you to view the data more quickly and efficiently for each separate strategy in both Google Analytics and the AdWords interface. Therefore, as I stated earlier, if reporting under one account negatively affects your ability to make the best strategic optimizations, it is absolutely worth it to separate them.
3. Multiple Destination URL Domains (Company Subsidiary)
This reason for running a separate AdWords account is different from the first two in that it requires advertisers in this situation to have multiple AdWords accounts, as having one would not be possible. The situation is common: one advertiser wants to send visitors to multiple domains, but only has one AdWords account. While Google allows you to set any number of unique destination URLs within an account as long as they have the same domain (i.e. subdomains), if the URLs consist of unique domain names, they cannot be set within the same AdWords account. Rather than settling for advertising only one domain, set up an additional AdWords account to run PPC coverage in for that domain. While many people are under the impression that Google allows only one AdWords account per company, this is not the case; rather, Google allows only one AdWords account per primary e-mail address, but allows multiple accounts per company/advertiser.
4. Account Quality Score
Quality score is an extremely important metric to any Paid Search account, and should be taken into consideration when reviewing account performance. A previous post explains the different ways a quality score can affect an AdWords account, with a bad quality score resulting in higher CPCs for a given average position, etc. It is important to keep in mind that a quality score is not something that we can change with the click of a button within AdWords, but is something that encompasses multiple relevancy and performance factors over the history of the account. Therefore, advertisers may choose to split up one AdWords campaign into two, due to certain keyword sets or campaigns having low quality scores that could negatively affect remaining keywords/campaigns. (Remember, when determining any given quality score, Google takes into account the historical quality scores of the whole account).
5. Account-Level Settings
The following settings are set at the account level, and therefore cannot be distinguished by campaigns. If you plan on setting up an AdWords account that requires any of these settings to vary, that will only be possible with two or more accounts:
Billing & Payment Preferences: Do you prefer to have certain campaigns billed to different bank accounts or debit/credit cards than others? Would you like to set various payment options (how your account is billed) within your AdWords account? With one account, this won't be possible. Instead, you'll need to group those campaigns by who they're billed to/how they're billed, and put them into separate accounts. (Note: If you have separate AdWords accounts for other reasons, you are permitted bill to the same person, bank account, or credit/debit card as your other accounts – Google does not require that billing information be unique by account).
Currency: Do you wish to manage an account using more than one type of currency? This situation is less common, but will require a separate AdWords account for each different type of currency.
Time-Zone: This situation is also less common, but also requires separate AdWords accounts for those advertisers wishing to manage PPC based on different time zones (i.e. ad scheduling).
Thanks to the Google AdWords Editor, it's simple to break one account up into multiple accounts, with a simple copy and paste of your campaigns from one account to the other. Doing this will not only copy your campaign, ad groups/ads and keywords, but it will also copy the campaign settings (ad rotation, schedule, targeting options, etc). This makes for minimal work when swapping campaigns between accounts. I always recommend never to delete old campaigns (or anything within your account), as this will result in loss of data. Instead, pause the campaigns so that you can refer to past performance whenever necessary.
If you decide that separating your AdWords account is the right strategy for you, whether it be for these reasons or any others, I also recommend setting up an MCC (My Client Center). This will allow you to further streamline your PPC management by allowing you to toggle quickly between accounts, rather than having to log in and out each time.