Peeps Diorama Competition At LunaMetrics!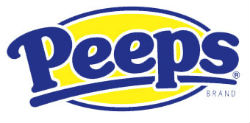 To celebrate our survival through the harsh winter and welcome spring, LunaMetrics held a cut-throat Peeps Diorama competition! All LunaMetricians were given the opportunity to create and submit a diorama depicting a major news or entertainment event from the past year. There was only one rule; all entries must contain a peep! The competition ran throughout the month of April. On April 30th, the employees of LunaMetrics cast their votes for their favorite diorama and chose one peep to rule them all!
Read on to view the five entries, then pick your favorite and see if it was the same as our grand prize winner!
1. "The Twerk"
Recreating Miley Cyrus and Robin Thicke at the MTV Video Music Awards in 2013 – By Rachel Mehl
2. "The Tweet"
Recreating the Ellen Degeneres selfie tweet from the 2014 Oscars – By Sayf Sharif
3. "The Duck"
Celebrating the Rubber Duck Project from September 2013, during which a giant Rubber Duck (46×49×54 ft) was moored in the Allegheny River near Pittsburgh's Point Park – By Chris Vella
4. "The Jello Incident"
Depicting the now infamous theft and return of our coworker's prized remote control helicopter. The helicopter was returned encased in not-quite-solid jello – By Dorcas Alexander
*Take note of the Google Analytics UI on the computers!
5. "The Peep-al Inauguration"
Referencing the Papal inauguration of Pope Francis in Spring of 2013 – By Jon Meck
And The Winner Is…
Congratulations, Dorcas! Your perfect depiction of the grand helicopter heist has won you your favorite treat, chocolate!