6 Tips For Surviving A Marketing Conference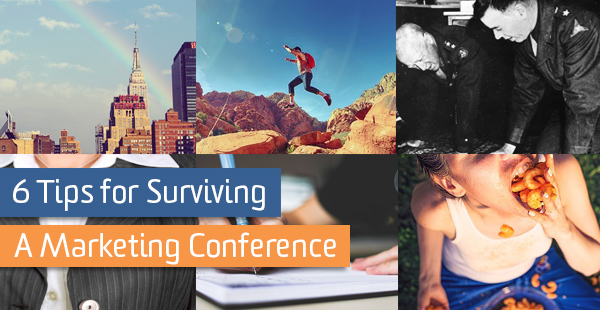 Let's face it: professional conferences, especially marketing ones, can be draining even if you're not presenting at them.
But after returning from SMX East in NYC not long ago, the East Coast's largest gathering of search marketing nerds and my first conference, I realized it doesn't have to be so bad.
Here are the tips that got me and my two colleagues, Michael Bartholow and Sean McQuaide, through in one piece.
1. Stay Close to the Location
Success starts before you arrive. If the conference has suggested a hotel and it requires a shuttle to get to the venue, skip it unless it will cost an exorbitant amount to do so.
In our case, SMX suggested a hotel almost 2 miles away but promised an all-day shuttle to ferry attendees to the venue. We ended up choosing a cheaper, closer hotel and avoided the 40-minute delays that the poor souls dependent on the shuttle had to deal with.
We were able to walk freely to and from the conference, didn't end up missing any presentations, and saved money in the process. The hallways in the hotel did look a bit like the ones in The Shining, but that's a small price to pay for convenience.
2. Bring Business Cards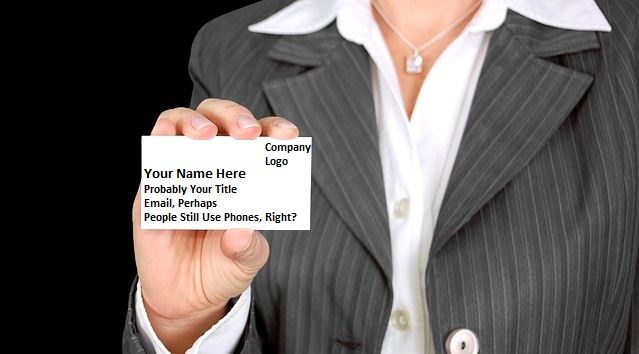 I thought before I left that there were things so obvious that they didn't need to be pointed out.
I was wrong.
You don't have to go full American Psycho. Just bring some small pieces of paper with your name, title, contact information, and company printed on them.
Exchange those small pieces of paper with other people.
Done.
3. Review the Schedule Beforehand
I'll admit, we didn't do so well on this point, regularly reviewing the schedule 5 minutes before the first talk.
However, we were good at planning out which talks we were going to attend in order to maximize our reach and also satisfy our different interests. Divide and conquer was our plan, and we stuck to it, convening after lunch to share insights and takeaways from our respective presentations.
But if you're traveling alone or you want to conference better than us, it's critical that you plan your schedule so you can maximize your time there.
Take a look at the presenters and topics to get an idea of what you want to see and what you want to learn about, and pick based on that. This will allow you to maximize refreshment breaks if you want to work, network, or relax without worrying about which presentation to go to next.
4. Take a Chance on a Presentation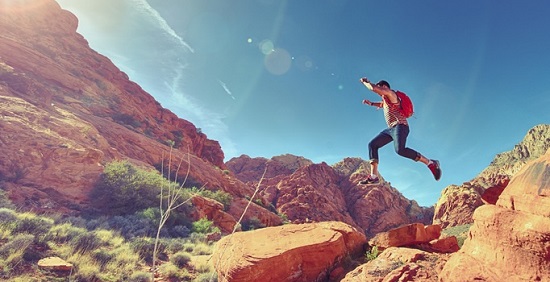 If you know a presentation won't be relevant to you, then don't go to it. If you're solely responsible for PPC, you'll probably be wasting your time attending a presentation on technical SEO.
However, I think it's worth taking a chance on some "stretch" presentations.
For example, I don't work with image ads very often, and when I do, the client usually has an in-house design person whip them up. I just need to make sure their work is seen by the right people.
But I decided to attend a presentation on image ad design, given by Dustin Stout. And it was awesome.
I'm still not a graphic designer, but I came away with a much better understanding of how the brain perceives images and a bunch of free resources to use in the future. It got me thinking about how we could improve the creative for Bounteous and for my clients.
I came back with new ideas and a new perspective, which was the whole point of going to the conference in the first place. Normally, I would have rationalized that I don't work with images and go to a different talk.
But then I wouldn't have any of these cool, free stock photos to pepper throughout this post!
A good way to pick a "stretch" presentation would be to choose a person who you know to be a good speaker or a big thought leader.
5. Take Notes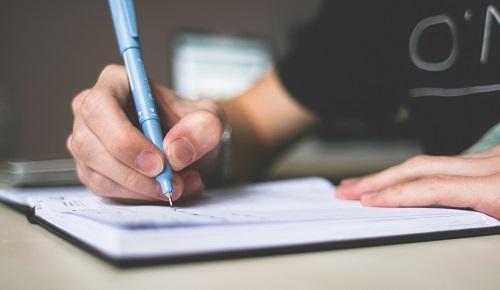 This one is up for debate, but if I'm shelling out 4-figures to hear people give insights and perspectives, whether it's college or a conference, I tend to write some of that stuff down.
Even if the PowerPoints are available online, the chances of me opening them up and going through them slide by slide to find what I'm looking for down the road are slim.
That's not to say you need to furiously scribble down every slide and word that comes out of the presenter's mouth, but I think it helps to jot some stuff down to have key takeaways readily available and to improve your retention.
Pro-tip: Jot down slide numbers that you want to review later with your notes, so you don't have to rewrite everything on the screen!
6. Eat Well
Yeah, the conference will probably provide you with a breakfast and a lunch, but there's only so much untoasted bagel and lukewarm chicken parm you can stomach before the walls start closing in.
Eating well after the sun goes down will keep you sane, give you a chance to explore the host city, and provides an opportunity for additional networking with anyone you hit it off with.
Below, you'll see some #foodporn from our food romp through NYC: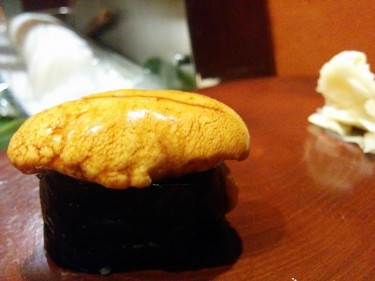 Photos by Michael Bartholow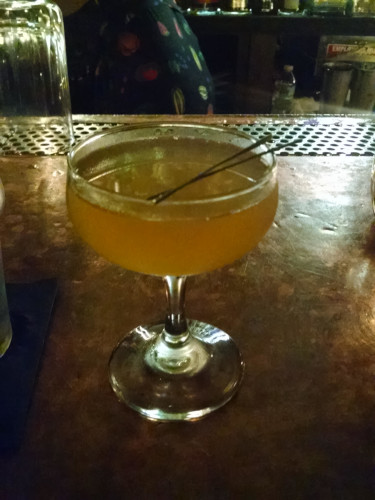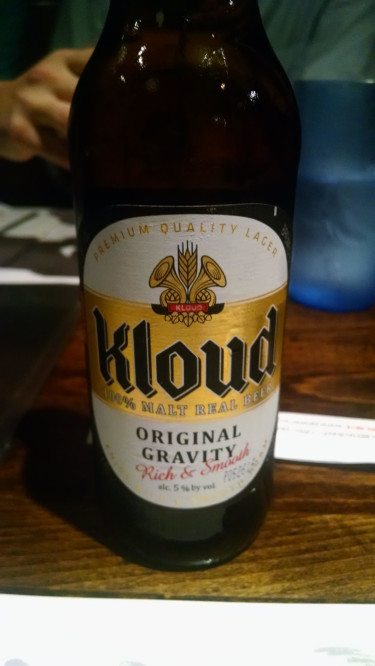 Photos by Sean McQuaide
---
And those are all the tips you need to make it out of a marketing conference alive. Good luck!