2016 Free SEO Training For Pittsburgh Students & Nonprofits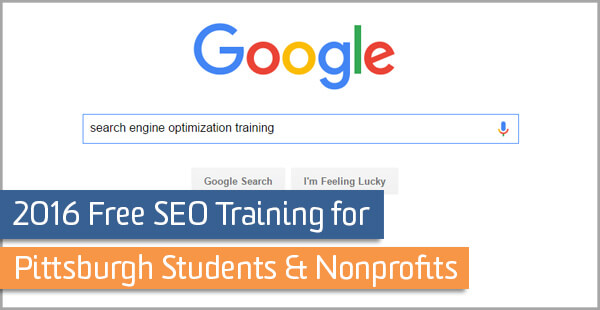 It's back!
We're happy to announce that on the weekend of March 19-20, 2016, LunaMetrics will be hosting its third free search engine optimization (SEO) workshop for local college students and recent graduates of all backgrounds, partnering with Pittsburgh nonprofits.
What Is It?
If you're a current student or recent graduate, or a representative of a local nonprofit, this is your opportunity to learn all about search engine optimization: what it is, why you should care about it, and how to do it. With over 3.5 billion searches on Google every day, it's vitally important for organizations to understand how to reach your users and capture relevant traffic.
We pair students who are eager to learn with small, local nonprofits with web presences who are in need of SEO consulting. Nonprofits will get invaluable consulting for free. Students will leave with an employable skill, new connections and practical experience under their belts. Everyone wins!
On Day 1, everyone will get a crash course in SEO fundamentals. This won't be a boring, theoretical lecture; we'll work through actual examples together, workshop-style. In the afternoon students will be assigned to teams and a nonprofit, using the remainder of the day to interview the nonprofit to learn about their current online presence and goals.
On Day 2, students start to work on their SEO audits, with the help of a LunaMetrics consultant. The day concludes with a presentation of each team's findings and recommendations.
Why Are We Doing This?
Three years ago, LunaMetrics' current Manager of Search, Andrew Garberson (@Garberson), hosted the first event as a way to give back to the Pittsburgh community.
It was a smash success, so we did it again in the fall of 2014, with this session hosted by former LunaMetrician Chris Vella (@ChrisVella). Chris actually got his start in search marketing, and at LunaMetrics, by attending the first training and wanted to return the favor.
Alexis Burns, a participant in that workshop as a University of Pittsburgh undergraduate, recalls, "I thought the training was absolutely wonderful and incredibly beneficial. All the employees were so welcoming and helpful."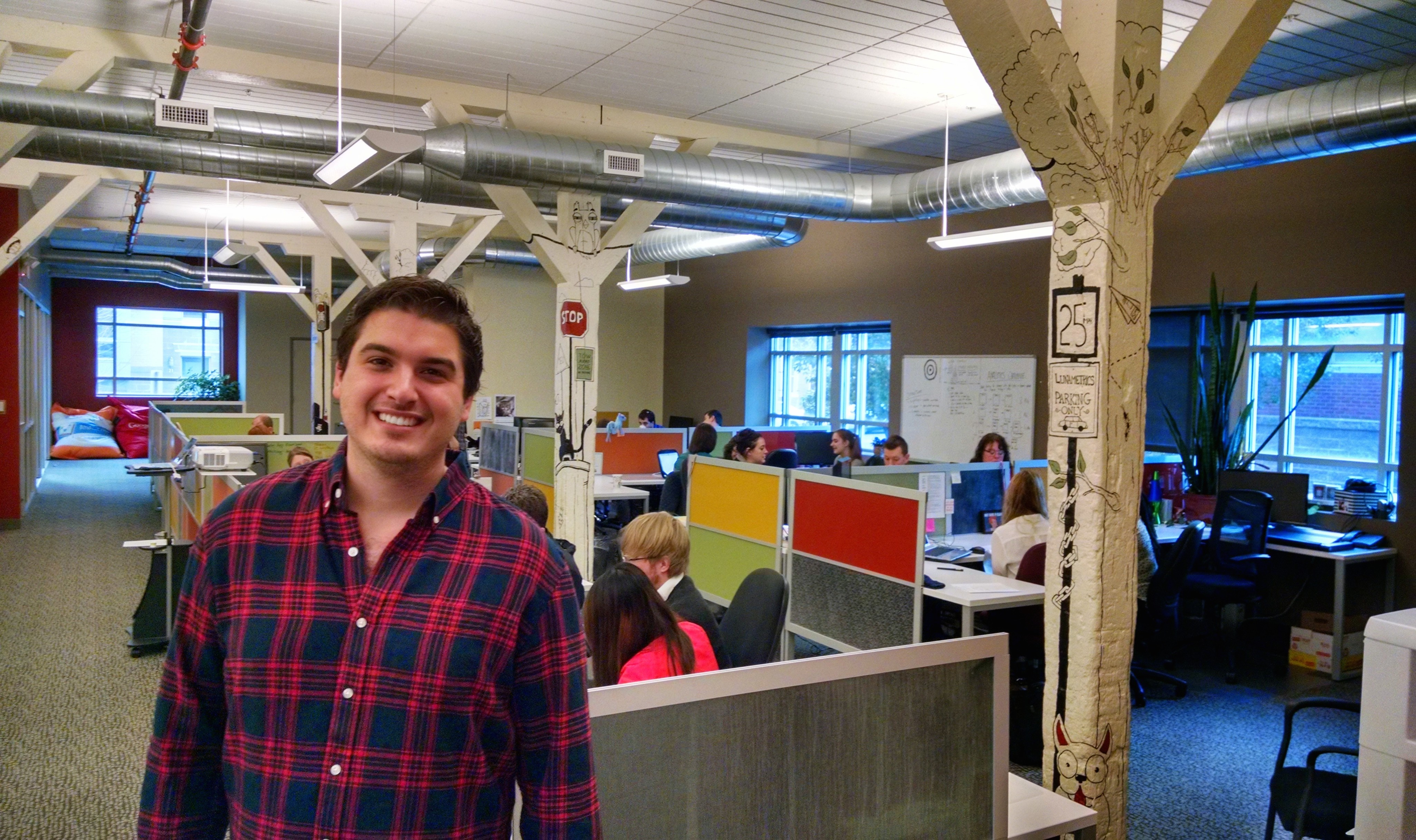 Chris Vella hosting the 2014 training
Although I didn't attend that training, I got my start at LunaMetrics at a similar Google Analytics workshop hosted by Chris at the University of Pittsburgh. As a recent graduate myself, I understand how valuable it is for students to get hands-on experience and make connections with established professionals.
Chris reminiscences from his training, "So rarely are you offered the opportunity to make a real impact as a college student … Instead of hypothetical scenarios, we worked with real organizations, real websites, and real challenges!"
In addition to helping students kickstart their professional careers, we want to give back to the Pittsburgh community that means so much to us. Many LunaMetricians do pro-bono work for local nonprofits in their spare time, and understand the challenges they face. As a nonprofit attendee, you will receive professional-level work – for free!
This Sounds Awesome! How Do I Apply?
If you're a local student, recent graduate, or nonprofit who wants to learn and gain hands-on experience in SEO (in our swanky South Side office) with me, check out the details below. All majors and nonprofits are welcome. Act fast because seats are limited!
Hope to see you there!