The Google Analytics Syllabus: How To Learn For Free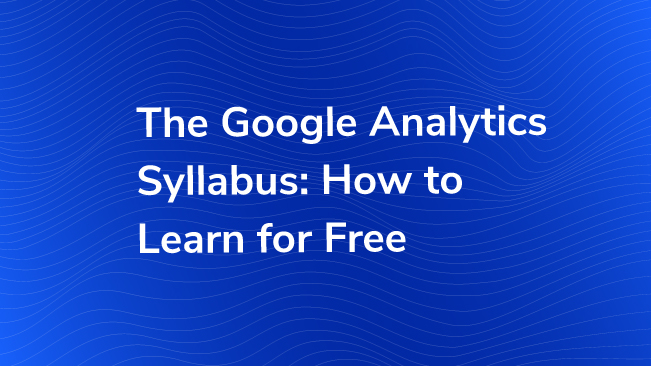 Whether you need to learn Google Analytics for your job or for your personal website, no worries, you don't have to go back to school just yet. There are many ways to learn Google Analytics from the comfort of your home. Just follow this syllabus.
General Information
This "course" is an introduction to the big and ever changing world of data analytics. As a beginner, it can be overwhelming and difficult to know where to start. There is a whole lot to learn, but if you follow this syllabus, everything will become much more manageable!
Expectations and Goals
Try spending an hour each day working on each section. How long this takes will depend on your level. Exploring these topics online and reading blogs and forums is highly recommended, so try to get at least seven hours in a week. At the end of this course, the goal is to be able to pass the Google Analytics Individual Qualification. If you follow along, this should be no problem! Passing the GAIQ doesn't mean you have mastered Google Analytics, however, so make sure to finish the syllabus and continue using the vast amount of resources available to further your education.
Post-requisite
Google Tag Manager – After going through this syllabus, we highly recommend looking into Google Tag Manager, and we'll likely post a similar guide to teaching yourself! While it is recommended to install your Google Analytics code with Google Tag Manager, it doesn't hurt to install the code on your personal site in order to use it during this course.
Course Materials
Required
A computer and an interest in data analytics. Everything that you will use in this course is free!
Recommended
Your own Google Analytics property. If you already have your own Google Analytics account property, feel free to use it throughout this course. The Analytics Academy courses offer some examples in the interface, but it's much easier if you have some existing data with which to work.
In August 2016, Google Analytics released a FREE DEMO ACCOUNT that is available to everyone and is great way to practice pulling reports and explore the interface.
Course Schedule
Week One: Understanding the Basics
A great place to start is Analytics Academy. Be sure to complete the practice questions at the end of each lesson. Go through the first three units of 'Digital Analytics Fundamentals.' Here you will learn a lot about the data analytics industry, basic terminology, and its importance to a website. Make sure you understand the purpose of GA and how it can benefit you!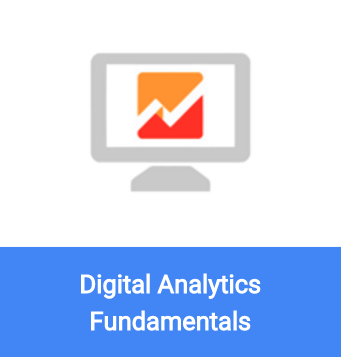 Homework
Create a vocabulary list of any words you don't understand. This list should be ongoing throughout this whole syllabus.
Choose a few websites (preferably from different industries) and write a measurement plan for each of them.
Week Two: Best Practices and Navigating Reports
Complete units four, five, and six of 'Digital Analytics Fundamentals' and be sure to follow along on the practice site. This is important. Putting to use what you're learning is the best way to actually understand and will help you navigate the reporting interface much quicker. If you already have a Google Analytics account property, use that as well.
Homework
Understand the vocabulary and continue making lists.
Extra Credit
Get really fast with navigating Google Analytics by using keyboard shortcuts!
Week Three: Continued Learning
Continue Analytics Academy by completing 'Google Analytics Platform Principles' and 'Ecommerce Analytics: From Data to Decisions.' Make sure to continue following along on the practice site. Also, don't just follow along, push yourself to learn more and go more indepth.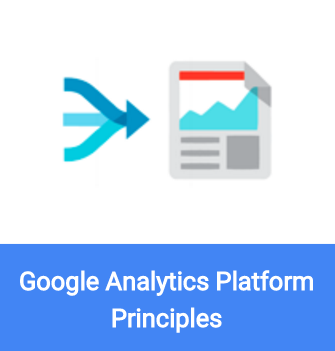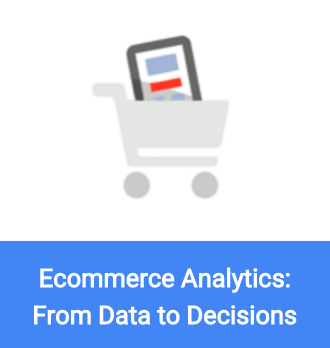 Homework
Take another look at the measurement strategies you put together – can you improve them or go into more detail?
Extra Credit
Navigate the reports and ask yourself questions like:
"Can I see all the sessions from Pittsburgh?"
"How about just the mobile traffic from Boston?"
"What were the top landing pages for people who came to the site via paid traffic AND compare the current month's numbers with the previous month's numbers?"
Come up with your own questions!
Week Four: Review and Experiment
Review what you've learned or finish any classes that are incomplete. Read your vocabulary list, rewatch Analytics Academy videos, and research forums and blog posts to understand aspects of Google Analytics that still seem confusing.
Homework
If you have access to Google Analytics data, keep looking around! Try some customizations from the Solutions Gallery or use the "Import from Gallery" buttons available in Google Analytics.
Find some that interest you or that could work for your site. Try a few from different categories such as Dashboards, Custom Reports, and Segments. If they work, take a look at the dimensions and metrics that are used and understand where that information comes from in Google Analytics. Not all of them will work so if they don't, understand why.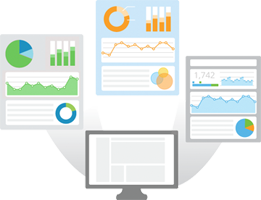 Week Five: Coding
Before moving onto the GTM course, it is very helpful to learn some basic coding. This will take you more than a week and is a continuous part of furthering your Google Analytics education. It's not necessary for knowing how to navigate Google Analytics, but it helps in understanding it all! This step is also where you can really begin to customize the data that you see inside of Google Analytics.
This will help you understand how to modify a website and track events. Start with HTML, CSS, and Javascript. Free online classes like codecademy, w3schools are great starting points.
Search JavaScript snippets people have posted online on websites like stackoverflow. If there's something you're looking to make, chances are someone else has tried too.
You can dive deeper into a website's setup – either your own site or any site on the web! Do they have Google Analytics tracking code? Do you see any events hardcoded into their page?
Week Six: Final Review
Review topics you don't understand, read blogs, participate in online analytics communities, and read Google support documentation. Be sure to be reading up-to-date blogs as the industry changes quite quickly! Prepare for the exam with the study guide provided by Google. At this point, you should have enough knowledge to pass the Google Analytics Individual Qualification.
Homework
Volunteer your skills to look at the data for a friends website that might already have analytics code and some historic data, or a non-profit organization. Here's a great place to start! It's an organization that brings together experienced analysts, students, and non-profits. Look for problems and potential improvements they could make.
Are you finding (not set)?Check out this blog.
Or check out this blog and see if there are any missing filters that would be important for the site.
Extra Credit
Attend a Meetup or a Data Analytics event to interact with people who have information they can share with you. Learn from knowledgeable people around you!
Test Schedule
Date: Ongoing
Test: Pass quizzes found after each Analytics Academy section
Date: End of Week Six
Test: Take the GAIQ
Summary
Congratulations! You finished and now have a solid foundation of knowledge in Google Analytics. Don't stop here! The key to being successful with Google Analytics is continued use and practice in the industry.
We have a few other guides that talk about other skills that can help grow your resume and help you grow in the industry!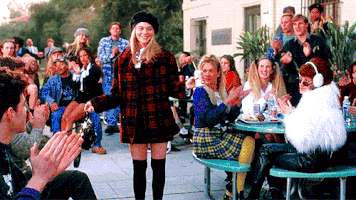 There are many ways to learn and an online study guide is just one option. Google will be your best friend as there are tons of blogs out there and resources for motivated individuals looking to enter a new industry or enhanced their knowledge. For those that like to learn in a classroom setting, or who need the time away from the office to hunker down and focus, check out our live, in-person trainings that are led by the consultants here at Bounteous. Continue learning and keep an eye out for the next syllabus on Google Tag Manager!